Trump Has Lied About His Wealth for Decades, Reporter Claims
President Donald Trump repeatedly lied for decades about his net worth to attain a higher spot on the famed Forbes 400 list and brand himself as New York's wealthiest real estate developer, according to a reporter he encountered in 1982 for the magazine's first such list.
Journalist Jonathan Greenberg described how Trump originally claimed that year to be worth $900 million when he was contacted for Forbes's inaugural wealth list, the reporter wrote in a story published Friday by The Washington Post.
Trump reportedly cited a supposed 80 percent stake in the Trump Organization's real estate empire, consisting of an apparent 23,000 apartments across Staten Island, Brooklyn and Queens. He also said that he, and not his father, Fred Trump, had vast control of the property.
Donald Trump claimed each of the apartments was worth $40,000, but when Greenberg questioned Trump's valuation, the budding real estate titan replied, "OK, then $20,000 each."
Applying his own valuation of $9,000, Greenberg concluded that the Trump family was worth $200 million, with Donald and Fred each valued at $100 million on the first Forbes 400 list.
However, when that list was being compiled, Trump actually had no stake in his father's company and was worth less than $5 million, according to the report. And Fred Trump did not relinquish ownership of his company until his death in 1999.
Trump even deployed Roy Cohn, his infamous lawyer, to convince Greenberg that Trump had as much as $500 million in "liquid assets, just cash" alone, and that Trump's worth had nothing to do with his father's empire.
"This is Roy. Roy Cohn! You can't quote me! But Donny tells me you're putting together this list of rich people. He says you've got him down for just $200 million! That's way too low, way too low!" Cohn said in a recording made by Greenberg of their conversation.
"Listen, I'm Donny's personal lawyer, but he said I could talk to you about this," Cohn continued. "I am sitting here looking at his current bank statement. It shows he's got more than $500 million in liquid assets, just cash. That's just Donald, nothing to do with Fred, and it's just cash."
But Cohn refused to show proof of the bank statement.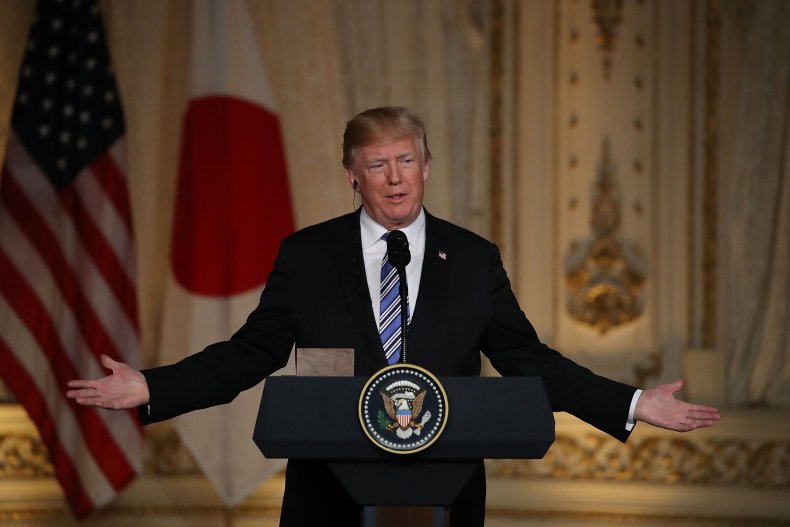 In 1984, Trump used his pseudonym "John Barron" to call Greenberg and challenge Forbes's $200 million valuation of his wealth and to claim he had more than a 90 percent stake in the family company.
Trump's practice of trying to convince Forbes he was worth far more than its estimations would continue for years. Fast-forward to 1989, when Trump claimed to be worth $3.7 billion, including $900 million in liquid assets.
Instead, a New Jersey Casino Commission report indicated Trump was worth just $205 million in late 1990, given Trump's positions in Atlantic City casinos at the time. Trump did not make the magazine's list that year and did not appear on it until 1996. He has remained on the list ever since.
Trump Has Lied About His Wealth for Decades, Reporter Claims | U.S.