Donald Trump Lies So Much 'Because It's Fun,' Ex-White House Communications Director Anthony Scaramucci Says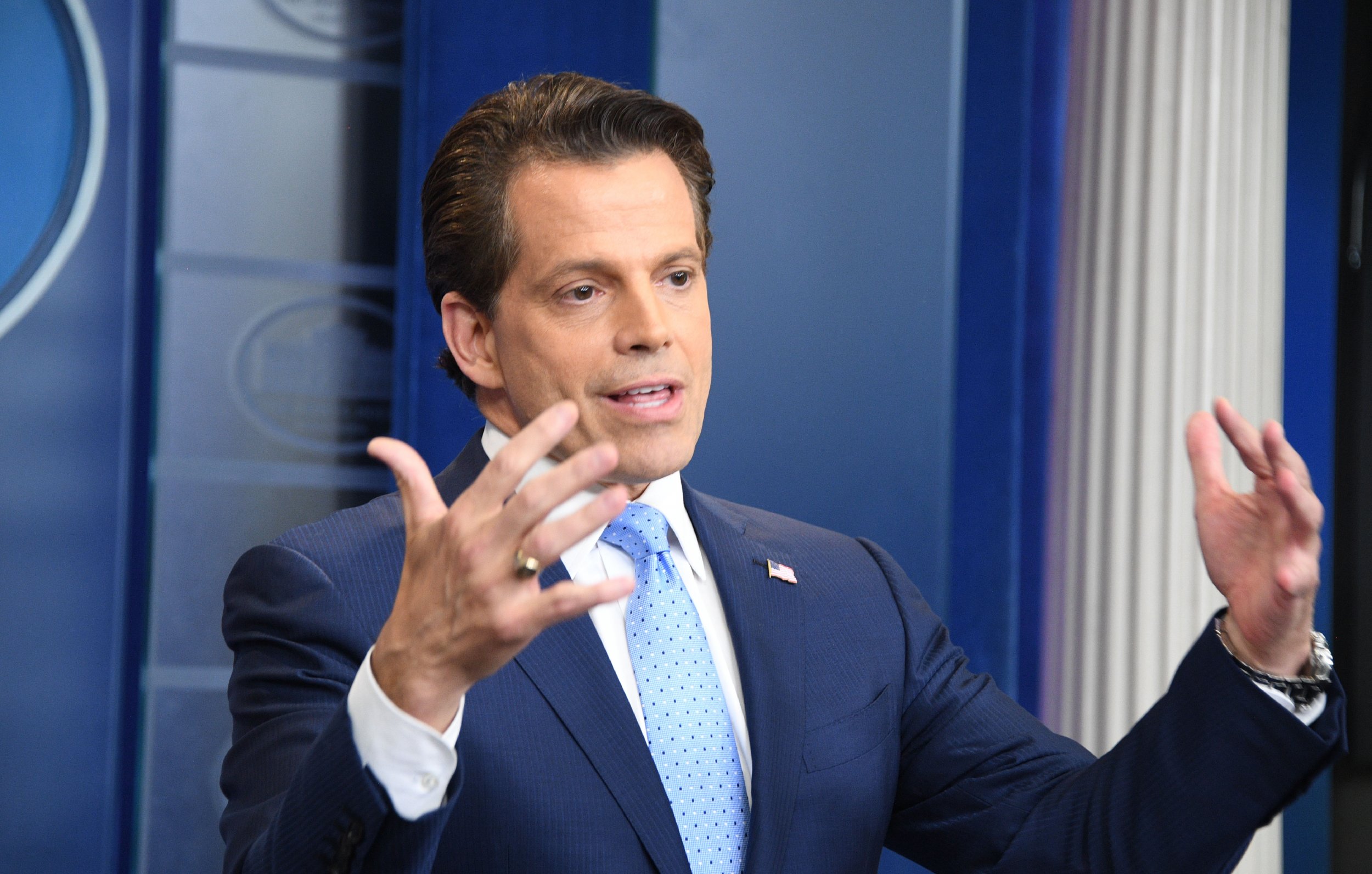 Former White House communications director Anthony Scaramucci, who was ousted from the administration in just ten days, said that President Donald Trump lies so much "because it's fun."
"He does it because he thinks it's fun," Scaramucci told CNN on Friday morning. "He also does it because he likes the fact that you guys are talking about it. At the end of the day for him there's a very large group of people inside of our population that, when he does it and the media talks about it, they laugh."
Scaramucci served as an adviser on Trump's transition team and was officially hired on July 21, 2017 to take on the role of communications director. His hiring prompted the resignations of press secretary Sean Spicer and chief of staff Reince Priebus.
But after a tumultuous start to his job, where he threatened to "fire everybody" and vowed to purge the administration of leakers, Scaramucci was fired after just a week and a half. He actually set a record for the shortest amount of time served in the position since its creation over five decades ago.
Even still, Scaramucci has remained a supporter of Trump. On Friday, he told CNN's John Berman that the president is "one of the smartest guys I know." But he did criticize Trump for his incessant lying.
"I don't like it. I tell the president, 'Hey, you don't need to do that. There is no reason for you to tell these fables or these stories,'" he said, before pointing to some of Trump's more successful issues like the economy.
"We can pick different categories John and say, 'Hey, by and large he's done a great job.' So why do you have to tell lies?" Scaramucci said, adding that the president's penchant for lying probably started in his real estate days.
"He's very consistent, he's probably consistent over the past 40 years in terms of the way he frames a narrative and a story," he said.
According to the Washington Post fact checking database, Trump has made over 9,451 lies in just over 800 days. He is now averaging about 22 false or misleading claims a day, which is a significant rise from the 5.9 misleading claims he was averaging after his first year in office.
In October 2018, Scaramucci told CNN that lying was going to hurt the president going into the upcoming presidential election.
"You don't want to be stuck in the mid-40s [approval rating] going into the 2020 re-election," he said. President Trump's current approval rating, according to Gallup, is at 39 percent.