Trump, CPAC Lovefest Interrupted by Conservative Commentator Ben Shapiro, Who Calls President's Lies 'Immoral'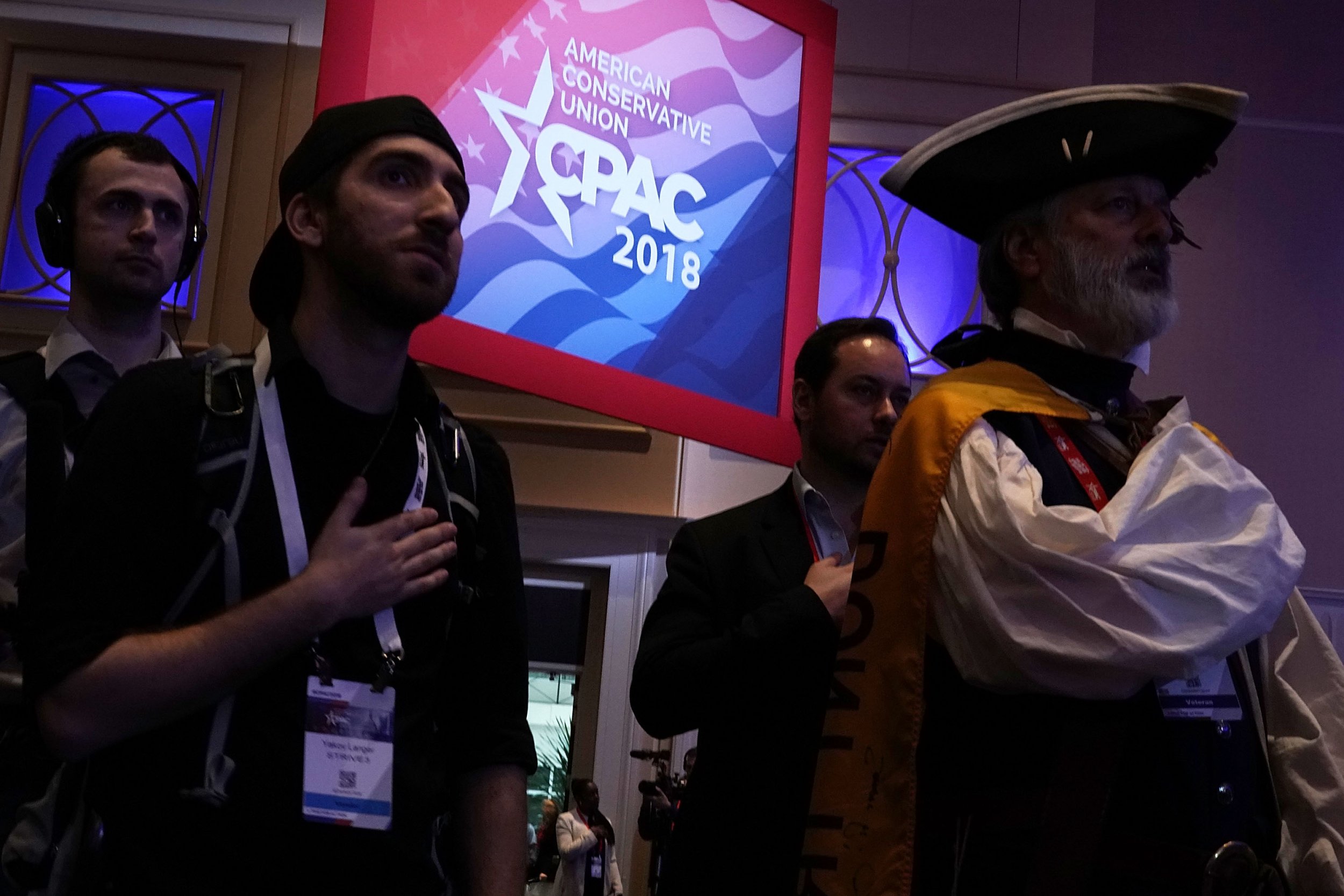 Conservative celebrity Ben Shapiro had a simple message to President Donald Trump: Stop lying. The message was delivered, with customary bluntness, during the Daily Wire editor's CPAC speech Thursday afternoon. And it was generally well received by the hundreds of conservatives who packed a ballroom here in National Harbor, Maryland, to hear the young conservative thinker speak.
"We have to tell the truth," Shapiro urged his fellow conservatives. Although most of his speech was devoted to attacking the liberal culture of political correctness—a concept he neglected to define—Shapiro explicitly criticized Trump for bragging about his inauguration crowd and seeming to side with the white nationalists involved in a deadly rally in Charlottesville, Virginia, last summer.
"It is nonsense, it is immoral and it actually helps those who push PC," Shapiro said, using the acronym for political correctness, the defeat of which was the central subject of his speech, which he gave in his trademark rapid-fire delivery.
Although Shapiro's criticism of Trump was relatively mild, it was nevertheless notable at CPAC, where the Trump presidency has been the source of unending adulation. Trump will speak at the conference on Friday morning, a day on from his Vice President Mike Pence taking the stage. When he first came to CPAC in 2011, Trump was something of a curiosity for conservatives. Now, he is the leader of the movement.
For the most part, however, it was Democrats and liberals who were the targets of Shapiro's vitriol. What to others might be a contest between political parties is, for Shapiro, a Manichean struggle between conservatism and pure evil, otherwise known as the Democratic Party.
"We need to show that they're the liars," Shapiro said, "and we're the truth tellers."