Trump Likes Everything Big, Except National Monuments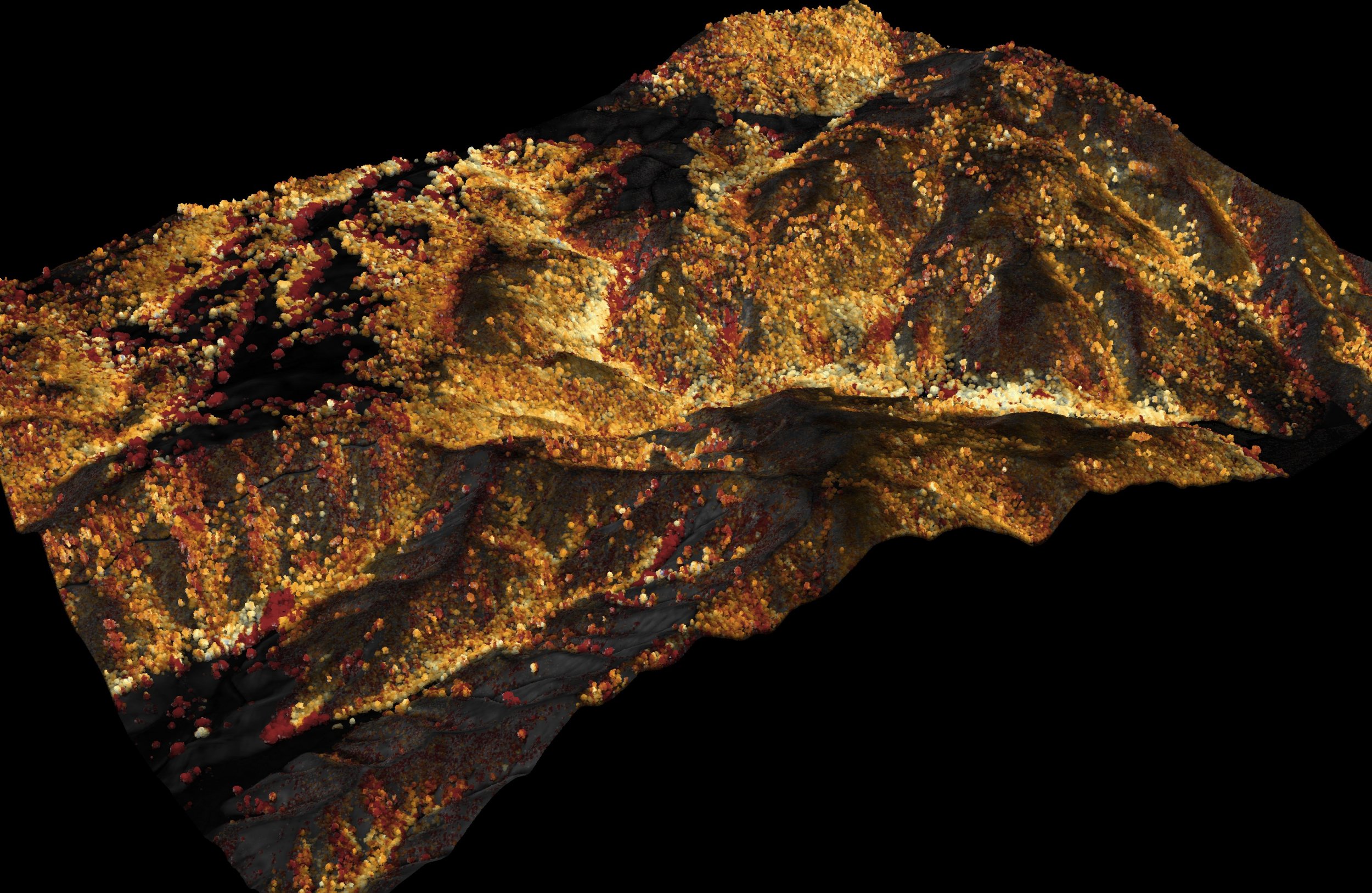 President Donald Trump is a fan of building big—except when it comes to the natural wonders of the nation.
Trump on Friday called a Utah senator to inform him that he had approved Interior Secretary Ryan Zinke's proposal to shrink the Bears Ears and Grand Staircase Escalante national monuments.
The action reverses protections that former Democratic presidents Barack Obama and Bill Clinton placed on more than 3.6 million acres of land.
Zinke in September recommended that 1.3 million acre Bears Ears and nearly 1.9 million acre Grand Staircase Escalante be reduced, along with two other national monuments—Gold Butte in Nevada and Cascade-Siskiyou in Oregon.
Earlier this year, Trump ordered that 27 monument sites mostly in the west be reviewed for possible reduction, calling the designations a "massive land grab."
Trump called for the review after Senator Orrin Hatch (R-Utah), whom he called on Friday, along with other Republicans, complained that oversized monuments hinder the logging and energy development industry.
Hatch told the Associated Press that he and Trump believe in protecting the two Utah sites but there is a "better way to do it" by working with local tribes and officials.
White House press secretary Sarah Huckabee Sanders on Friday would not confirm to AP that Trump would reduce the monuments because she did not want to "get ahead of the president's announcement."
Trump will visit Utah in December to announce his decision to shrink the two monuments, according to Think Progress.
Presidents in the past have trimmed and changed boundaries for national monuments 18 times, according to the National Park Service.
The Republican majority commission of San Juan County in Utah previously opposed monument status for Bears Ears, which has cliff dwellings and tens of thousands of archaeological sites and gained federal protection through Obama.
Republicans also objected when Clinton designated the Grand Staircase Escalante with sweeping views as a national monument in 1996.
Trump has worked to undo the Obama administration's environmental conservation measures in favor of fueling mining business and energy development.
Environmental groups outraged with Trump's plans to shrink the Utah monuments say they will launch a legal battle.
"We will fight any illegal attempt by this administration to turn our national treasures over to private interests for polluters' profits," Natural Resources Defense Council president Rhea Suh said in a statement on Friday.
Though Trump doesn't want to keep the two Utah national monuments as they are, he does support other types of monuments. Earlier in the week, Trump tweeted that Ed Gillespie, a Republican candidate for governor of Virginia, would "save our great statues/heritage," referring to Confederate monuments.