Sarah Sanders Says Donald Trump Scrapped New North Korea Sanctions Because He 'Likes' Kim Jong Un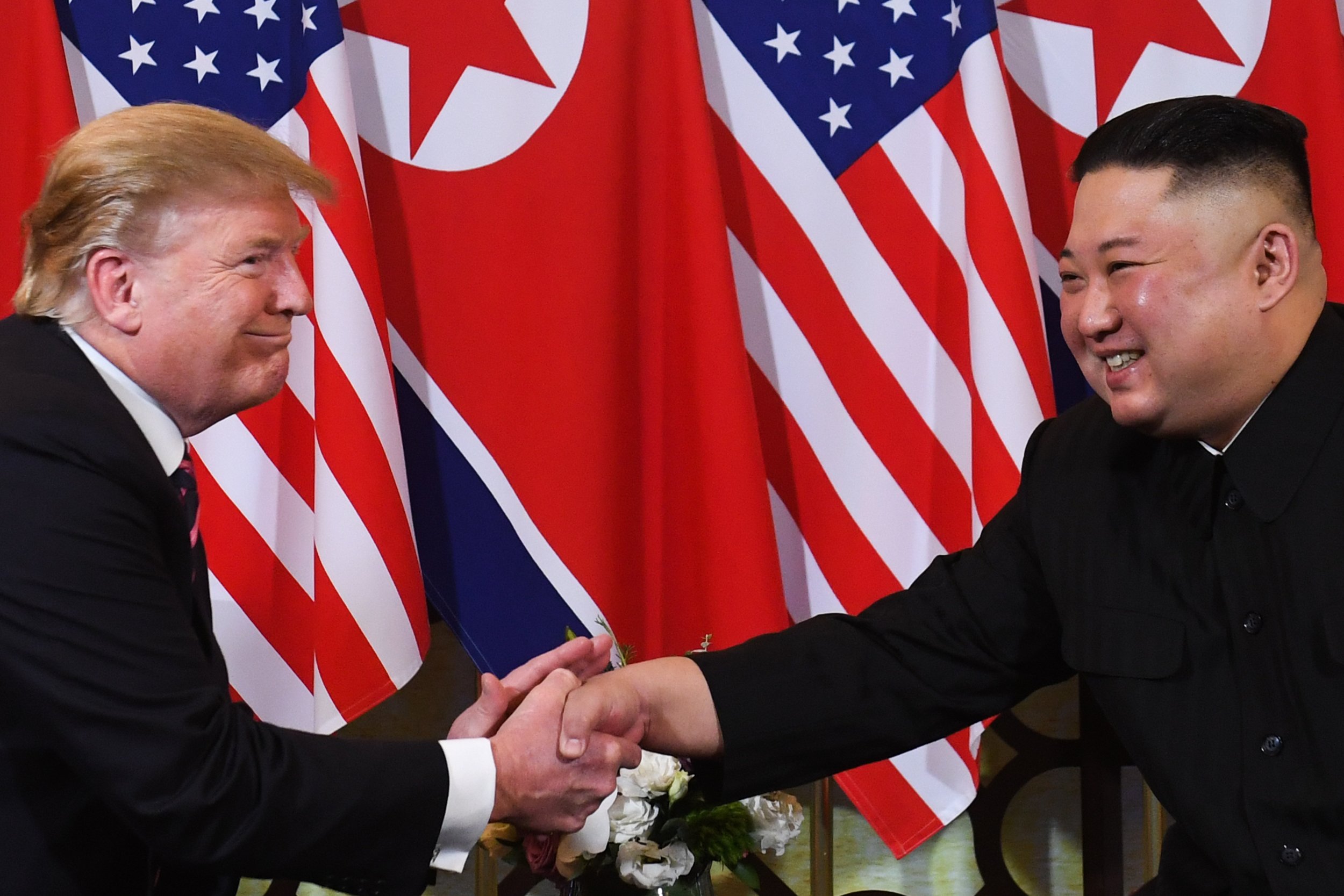 President Donald Trump has rejected new sanctions against North Korea due to his relationship with leader Kim Jong Un.
The Treasury Department announced on Thursday it would be imposing new sanctions against Pyongyang, further restricting the isolated, nuclear-armed state's options for international trade. Treasury Secretary Steven Mnuchin reaffirmed the Trump administration's commitment to "the final, fully verified denuclearization of North Korea" and warned that "shipping companies employing deceptive tactics to mask illicit trade with North Korea expose themselves to great risk."
But on Friday the White House press secretary Sarah Huckabee Sanders told reporters that "President Trump likes Chairman Kim, and he doesn't think these sanctions will be necessary."
Trump also tweeted Friday that he had "ordered the withdrawal of those additional sanctions."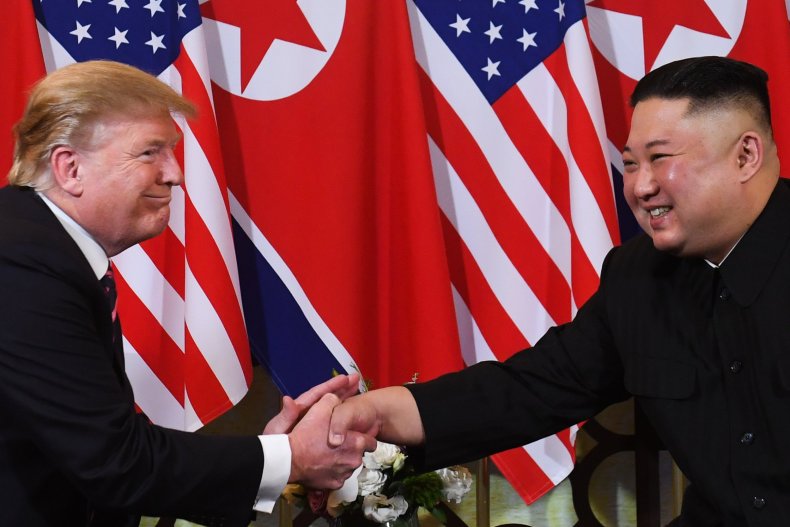 The news came as Washington and Pyongyang appeared to harden their stances against one another in the wake of their summit last month in the Vietnamese capital of Hanoi. The meeting, only the second of its kind in history, failed to produce any agreements and the pair emerged with conflicting accounts of what went wrong.
Still, both Trump and Kim have left the door open for future talks, and the two leaders who once threatened nuclear war against one another have developed something of an affinity in the past year, even going as far to exchange "love" letters that Trump has reportedly prominently displayed to guests of the White House. Both sides have made goodwill gestures to prove their commitment to the most high-level dialogue since the U.S. supported South Korea against North Korea and its Soviet and Chinese allies in a 1950s war, but progress had publicly slowed since their landmark summit in Singapore last June.
As closed-door talks continued, however, many experts anticipated even a minor agreement that would have represented a breakthrough at their second sitdown in Hanoi. Instead, Trump walked away early from the talks, arguing that North Korea wanted "sanctions lifted in their entirely," while North Korean Foreign Minister Ri Yong Ho argued he pushed for only "partial" sanctions relief.
Analysts, as well as North Korean officials, have pointed to the presence of White House national security adviser John Bolton, a vocal hawk against Pyongyang, at the negotiating table just prior to the talks collapsing. Bolton has denied this, and told Breitbart News on Thursday that Trump had offered "several alternatives," though he did not specify what the U.S. was willing to offer in exchange for North Korea abandoning its nuclear weapons.