Watch: Lincoln Center Now Trump Center? Jimmy Kimmel Trolls People About Name 'Change'
Hundreds of condo owners in New York City voted to have the president's name removed from the building and the letters spelling out "Trump Place" were taken down Thursday.
The building is on the Upper West Side of Manhattan at 200 Riverside Boulevard and houses 377 condos, The New York Times reported. The owners voted in a formal poll that ended earlier in October in which a majority of the condo owners, almost 70 percent, voted to have "Trump Place" removed from the building, according to The Times.
As a joke about the places President Donald Trump owns around the city, Jimmy Kimmel did a man-on-the-street segment about Lincoln Center becoming a Trump property.
"The story is interesting to me because Trump has his name on a lot of stuff around here and that fact inspired us to have fun with another landmark on the Upper West Side," Kimmel said on his late-night show after explaining the story about 200 Riverside Boulevard.
"We wanted to see what would happen if we told people there's a place where Trump's name was going up, so we set up shop outside of Lincoln Center and we told people passing by that Lincoln Center was going to be renamed Trump Center because he bought it and guess what? They bought it too," Kimmel said on the show
The man in the segment from Kimmel's show, who is off-screen, can be heard telling people that the Trump Organization bought Lincoln Center and would be changing the name.
"We're gauging people's reaction to the news this morning that the Trump Organization bought Lincoln Center," says the man off camera. The first person he's speaking to replies with "Oh s***."
Many of the reactions were simply, "No." Later in the segment, there's a fake rendering of the newly designed Center with a food court with food from places like Hooters and Panda Express.
While many people rejected the idea, but one man said he thinks it would be good to have more fast food options in the area. "It might encourage more employment and things like that, so that's not a bad thing," he says.
More people liked the idea of a bowling alley being added to the "former" Lincoln Center. Several people said they would go to the bowling alley if there was one there, one said he would only go if it weren't too expensive.
Those who opposed the name change and renovations though are in luck, the Trump Organization didn't actually buy Lincoln Center and the name will remain unchanged.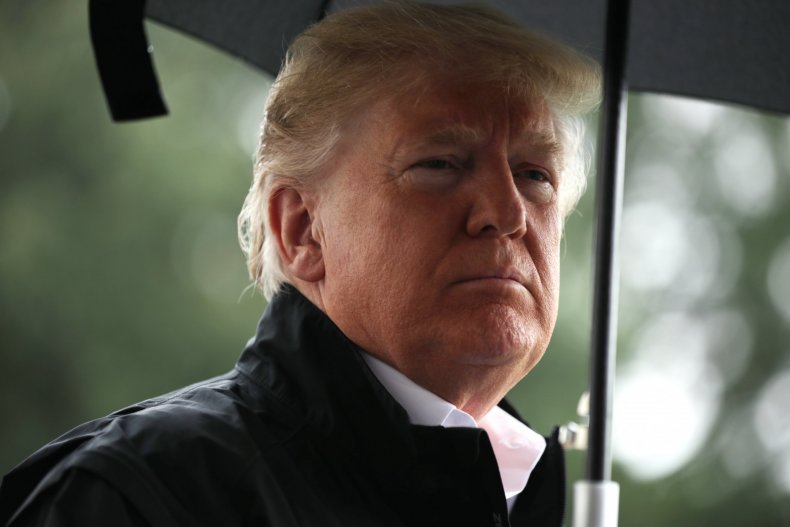 ​​