Trump to Hold 'Listening Session' With Survivors of Florida School Shooting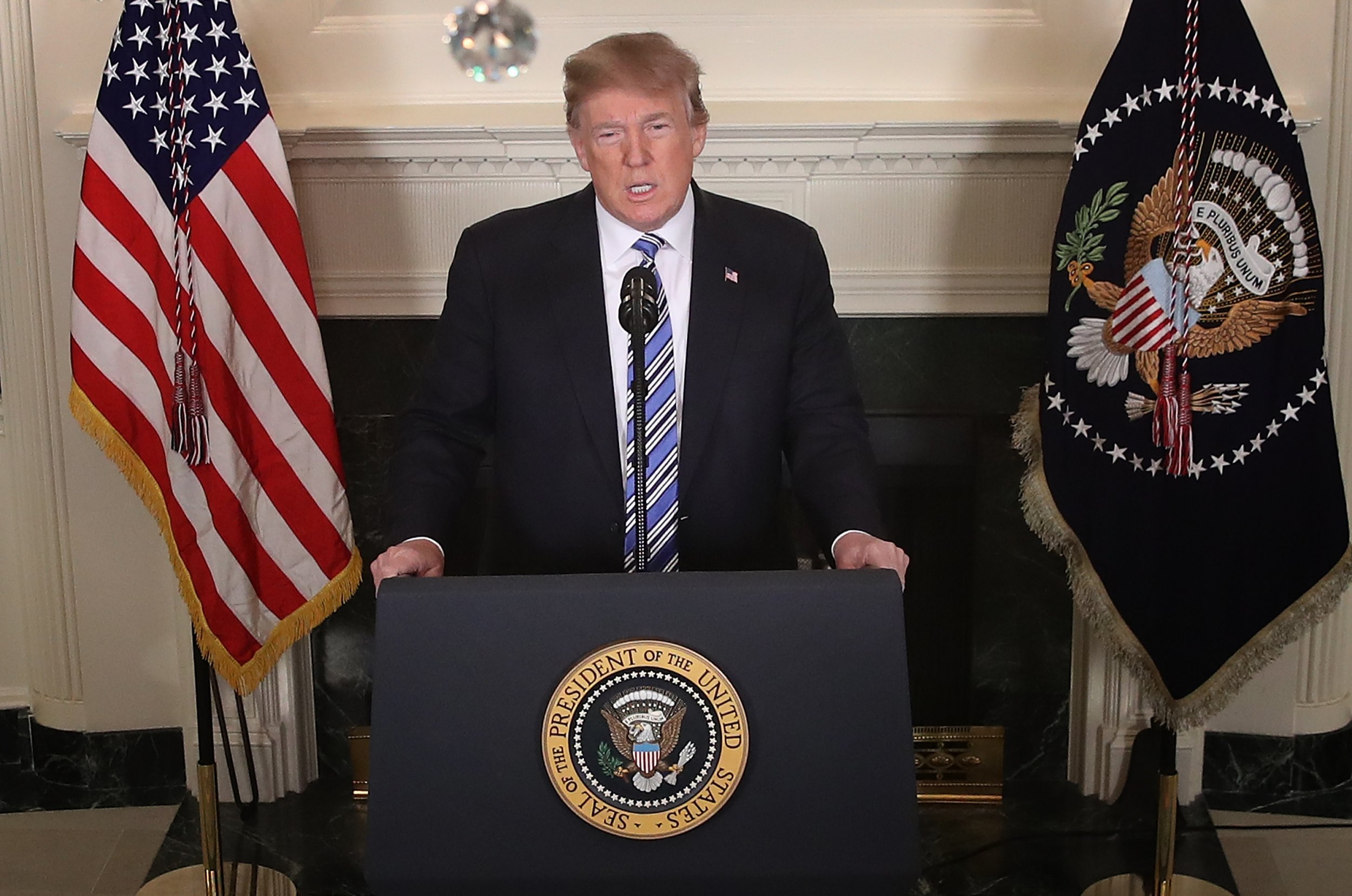 President Donald Trump has said he will meet with high school students who survived last week's school shooting in Parkland, Florida, which killed 17 people.
The White House announced Sunday that Trump plans to host a "listening session" with students and teachers from the Marjory Stoneman Douglas High School on Thursday.
The discussion is expected to be followed by a meeting with state and local officials to discuss school safety. The White House did not provide any further details on the planned talks.
The move comes as students from the school announced plans to march on Washington on March 17 to demand better gun control, calling on people across the U.S. to join them by hosting marches in their own cities.
"People are saying that it's not time to talk about gun control. And we can respect that, (but) here's a time: March 24 in every single city," student Cameron Kasky said.
It is unclear how many students and teachers are expected to meet with the U.S. leader, but many survivors of the shooting have hit out at the president, calling on him to take action on gun control instead of offering his condolences.
One student, Emma Gonzalez, was one of several survivors to criticize the president, delivering a passionate speech at a rally in support of gun control in Fort Lauderdale over the weekend.
"If the president wants to come up to me and tell me to my face that it was a terrible tragedy and how it should never have happened, and maintain telling us how nothing is going to be done about it, I'm going to happily ask him how much money he received from the National Rifle Association," Gonzalez said, adding: "I already know—$30 million."
Read more: Florida kids will march on Washington to shame adult politicians
Another student hit out at the president after he offered his "prayers and condolences" to families of the victims of the high school shooting, saying: "I don't want your condolences, you fucking piece of shit."
"My friends and teachers were shot. Multiple of my fellow classmates are dead," tweeted the student, identified only by her first name Sarah. "Do something instead of sending prayers. Prayers won't fix this. But gun control will prevent it from happening again."
Trump visited injured victims of the school shooting and their families on Friday and also met with first responders to thank them for their work.
In an address delivered from the White House, the U.S. leader said the "entire nation, with one heavy heart, is praying for the victims and their families."
He said: "To every parent, teacher, and child who is hurting so badly, we are here for you—whatever you need, whatever we can do, to ease your pain," adding: "No child, no teacher, should ever be in danger in an American school. No parent should ever have to fear for their sons and daughters when they kiss them goodbye in the morning."
Trump has not made any calls for tighter gun restrictions in the wake of the recent shooting. He has, however, lashed out at former President Barack Obama and Democrats for failing to tighten U.S. gun laws while they were in power. He has also attacked the FBI, claiming the agency had missed signs the suspected gunman was troubled because it was "spending too much time trying to prove Russian collusion with the Trump campaign."