Trump at Loggerheads With CIA Director After Accepting Putin Denials of Russian Meddling
The CIA has reaffirmed its claim that Russia interfered with the 2016 presidential election after President Donald Trump said he believed President Vladimir Putin's assurance that the allegations are untrue.
In a statement to CNN, the agency said Director Mike Pompeo, whom Trump appointed in January, reaffirmed the agency's finding.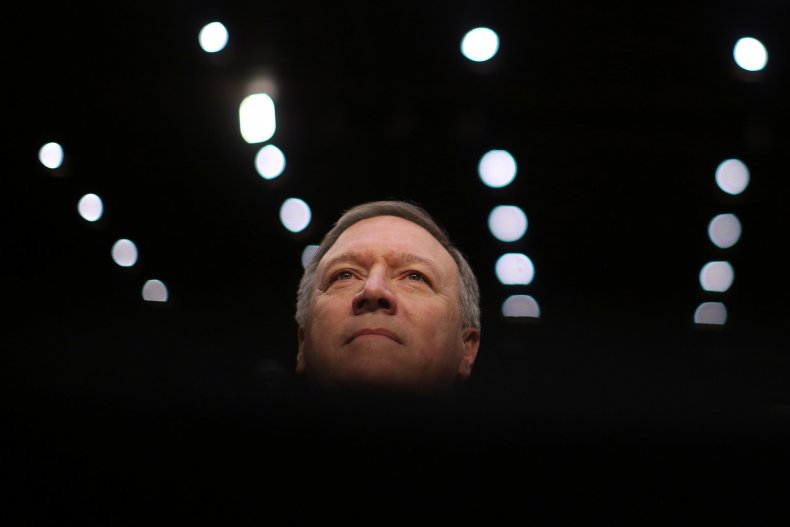 "The Director stands by and has always stood by the January 2017 Intelligence Community Assessment entitled: Assessing Russian Activities and Intentions in Recent U.S. Elections," reads the statement.
"The intelligence assessment with regard to Russian election meddling has not changed."
The public report by the Director of National Intelligence released in January stated that Russia had attempted to influence the election in Trump's favor, and that it hacked thousands of emails from Democratic National Committee servers.
During an MSNBC interview in June, Pompeo said Russia "meddled" in last year's U.S. presidential election as part of a decades-long effort to "undermine American democracy."
"I can't talk about the details of the intelligence, but we have, the intelligence community has said, that this election was meddled with by the Russians in a way that is frankly not particularly original," Pompeo said.
Speaking to reporters on Air Force One after attending the AIPAC summit in Vietnam Saturday, Trump said he had discussed the issue of alleged Russian interference with Putin.
"Every time he sees me he says, 'I didn't do that,' and I really believe that when he tells me that, he means it," Trump said.
The president's claims put him at odds with U.S. intelligence agencies, which have concluded that Russia did attempt to tip the 2016 election in Trump's favor.
In an extraordinary outburst on Air Force One, Trump lashed out at several former U.S. intelligence chiefs, including former CIA Director John Brennan, former Director of National Intelligence James Clapper and former FBI Director James Comey.
"I mean, give me a break, they are political hacks," Trump said. "So you look at it, I mean, you have Brennan, you have Clapper and you have Comey. Comey is proven now to be a liar and he is proven now to be a leaker."
Representative Adam Schiff, the top Democrat on the House Intelligence Committee, blasted Trump for what he said was acceptance of Putin's denials that Russia meddled "over the solid evidence of our own intelligence agencies."
"The president fools no one. He understands that the Russians intervened through the hacking and dumping of his opponent's emails, the fruits of which he exploited time and again on the campaign trail. He understands that they mounted an unprecedented effort on social media to help him, hurt [Hillary] Clinton and divide and damage the country he is now supposed to serve," Schiff said in a statement.
Schiff's committee is probing allegations the Trump campaign colluded with Russia. Special Counsel Robert Mueller is leading another probe into the allegations.
A former Trump campaign director, Paul Manafort, and another former Trump aide were indicted as part Mueller's probe last week.
Pompeo was corrected by his own agency in October, after claiming that Russian meddling had no outcome on the result of the 2016 election. January's report stated the intelligence community did "not make an assessment of the impact that Russian activities had on the outcome of the 2016 election."