Trump Will Make It Easier For U.S. Firms To Sell Weapons to Foreign Governments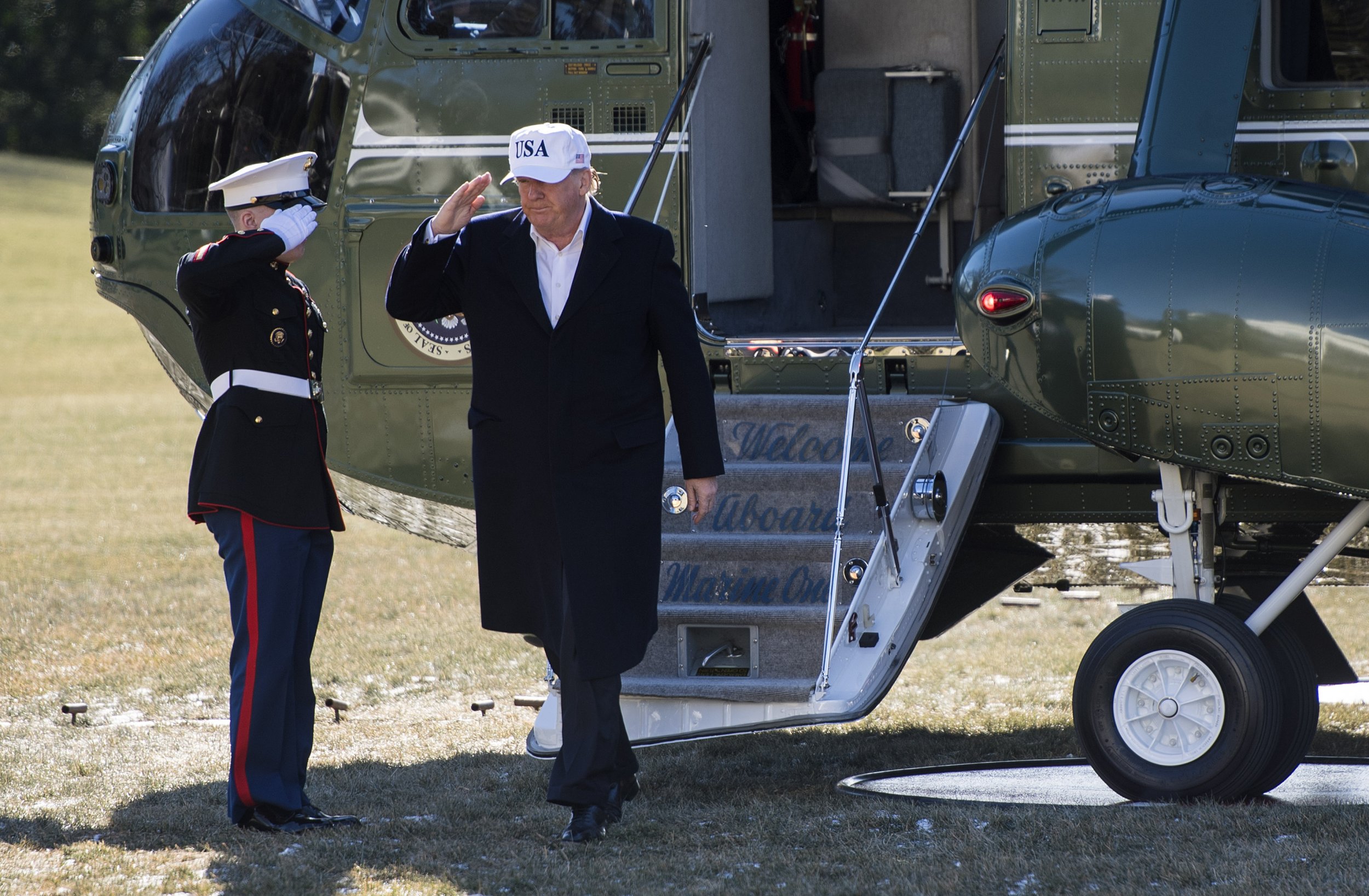 Updated |
The Trump administration is looking to loosen restrictions on U.S. arms sales as part of a new "Buy American" plan focused on drumming up billions of dollars more in business overseas for the country's weapons industry.
President Donald Trump is expected to announce an effort to ease export rules on U.S.-made arms purchases from foreign countries, Reuters reports, citing U.S. officials.
The move seeks to ease controls exports of military equipment "from fighter jets and drones to warships and artillery," officials familiar with the plan said.
It is part of a 2016 presidential election campaign promise to create more jobs in the U.S. by increasing sales of goods and services abroad and bring down the U.S. trade deficit from a six-year high of $50 billion.
The U.S. has faced increasing pressure from competing defense contractors around the world, including China and Russia.
However, human rights and arms control advocates have repeatedly warned against loosening restrictions on weapons sales, saying the move could fuel violence in regions like the Middle East and South Asia or result in arms being diverted for use in terror attacks.
"As the world's biggest arms exporter, the U.S. has a special responsibility to ensure no U.S. weapons fall into the wrong hands, Patrick Wilcken, an Arms Control researcher for Amnesty International told Newsweek.
"Time and again we have seen US supplied weaponry going astray and ending up in the hands of armed groups, or being supplied to States with poor human rights records which misuse them."
Former President Barack Obama also looked to ease export rules in overseas sales to the U.S. allies and saw foreign weapons sales soar during his time in power.
Read more: Trump will fuel war across world by increasing U.S. global arms sales
However, Jeff Abramson, a senior fellow at the Arms Control Association, told Newsweek that while the Obama administration did not "shy away from promoting and concluding arms deals, ti did sign the Arms Trade Treaty and withhold some arms transfers due to human rights concerns."
"Rumors of changes to export reform policy under the Trump administration have been swirling for some time and all indicators are that any new policies will move backwards in terms of responsible restraint and undermine what had been traditional U.S. commitment to and promotion of human rights," Abramson said.
"What restraint Obama showed, Trump has jettisoned, evidenced in arms sales notifications of precision-guided munitions (PGMs) to Saudi Arabia in May, F-16s to Bahrain in September, and Super Tucanos to Nigeria in August – all deals that Obama had put on hold."
He added: "As he did in his first international trip as President, when he announced a notional $110 billion arms sale to Saudi Arabia, Trump is couching arms sales in terms of jobs and the economy. But arms are not an ordinary commodity and should not be treated as such."
National security analyst Rachel Stohl, who directs the conventional defense program at the Stimson Center in Washington, told Reuters the Trump administration's bid to loosen export rules was short-sighted.
"This administration has demonstrated from the very beginning that human rights have taken a back seat to economic concerns," Stimson said. "And the short-sightedness of a new arms export policy could have serious long-term implications."
The Trump administration has already moved ahead with a number of controversial sales, including a push for $7 billion in precision-guided munitions to Saudi Arabia, despite concerns they have directly contributed to civilian deaths in Yemen's civil war.
"Amnesty International has documented US supplied weapons in the arsenal of Islamic State and Iraq's Popular Mobilization Units; and US high tech weapons systems have been repeatedly used by the Saudi Arabian-led coalition in strikes against civilians in Yemen." Wilcken said.
"Strict compliance with human rights standards is the cornerstone of a robust, responsible arms transfer policy. Any attempts by the current administration to weaken existing human rights oversight and vetting will not just contributed to future human rights violations, but could end up further destabilizing regions just as the Middle East and fueling future conflict," he added.
The Trump administration oversaw a significant surge in arms exports in 2017, surpassing foreign military sales in 2016 under the Obama administration by at least $12.5 billion between the months of January and November. Between those months, the U.S. had sold more than $62.5 billion in foreign military sales in 2017, compared with $50 billion in 2016, according to data from Security Assistance Monitor.
Government sources told Reuters a draft of new policy proposals drawn up by inter-agency teams overseen by Trump's National Security Council must be approved by a "select group of senior cabinet members" before they make it to the president's desk.
One particular policy change the Arms Control Association is anticipating is the movement of small arms to less restrictive Commerce control from the State Department, Abramson said.
"It is irresponsible to lessen control of their export for simple commercial gain or because they are not America's most sophisticated weapons. In the end, these are the weapons most responsible for so much suffering in the world and ones that could easily be found aimed at U.S. forces.
"Much better would be for Trump to promote the portion of U.S. conventional arms transfer policy that includes the goal of 'ensuring that arms transfers do not contribute to human rights violations or violations of international humanitarian law.' Given his criticism of Saudi behavior in December, there is an opportunity to signal to Riyadh and others that they must act responsibly and ensure that future U.S. arms transfers are not used to target civilians and violate human rights."
Once the plan is formally announced, they say there will be a 60-day public comment period, after which further details are to be unveiled.
This story has been updated to include comments from representatives of Amnesty International and the Arms Control Association.