Trump Will Lose Election if Opponents 'Chip Away' 3-to-5 Percent of GOP Support, Scaramucci Says
Anthony Scaramucci has predicted that Donald Trump will fail to win a second term in the White House on November 3, if his opponents can "chip away" at the president's support among Republicans who are unhappy with the administration.
The former White House director of communications also told CNN on Thursday night that his old boss had "alienated a tremendous amount of people" over the past four years as he forecast a victory for Democratic nominee Joe Biden in less than two month.
The Quote
"There's a combination of factors, and ultimately I think my old friend [former White House Chief Strategist] Steve Bannon is going to be correct. We're going to chip away 3 to 5 percent of the Republican support from Donald Trump and he's going to lose.
"[He had a] very fragile coalition last time in 2016, and he's alienated a tremendous amount of people, including the people who have worked for him."
Why it Matters
Ex-Trump administration staffer Scaramucci—who occupied his post for 10 days before being pushed out—issued his forecast for the 2020 presidential election as polls consistently showed Trump trailing Biden by a wide margin.
According to the FiveThirtyEight head-to-head poll tracker, Biden is almost 7 points ahead of the president with the backing of 50.2 percent of voters on average. By comparison, Trump's average national support stands at 43.6 percent.
A recent poll from YouGov found the Democratic nominee leading Trump by 9 percentage points among registered voters, thanks in part to a slender 5 percent of Republicans telling pollsters that they intended to vote for the former vice president on November 3.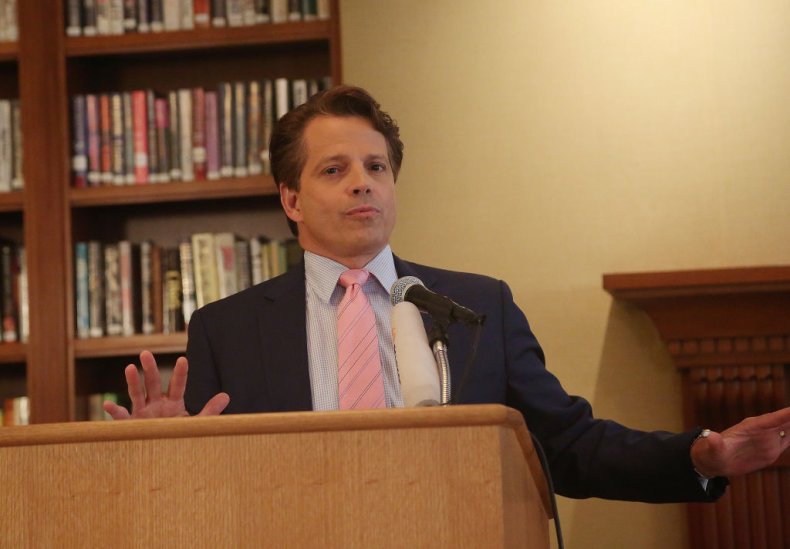 Biden has performed similarly well in key swing state polls over the past few months. The Economist's 2020 forecast model estimates that Biden has a more than 60 percent chance of winning Arizona and strong chances of being the victor in Florida, Michigan, Pennsylvania and Wisconsin.
Cook Political Report analysts also favor the chances of Biden winning the 270 electoral college votes needed to capture the Oval Office.
Counterpoint
During the last presidential election cycle, Trump faced similar forecasts predicting a heavy loss to then-Democratic presidential candidate Hillary Clinton, but ended up shocking pundits by beating his rival on electoral college votes.
Battleground state polls are also not totally conclusive, and a series of coming presidential debates present Trump with a chance to close the gap between himself and Biden.
FiveThirtyEight's national poll tracker has found the average distance between the presidential candidates closing by 2 points since late August, when Biden was a little more than 9 points ahead of Trump in head-to-head surveys.