Trump Loses Tax Break on Scottish Golf Course Meant for Struggling Businesses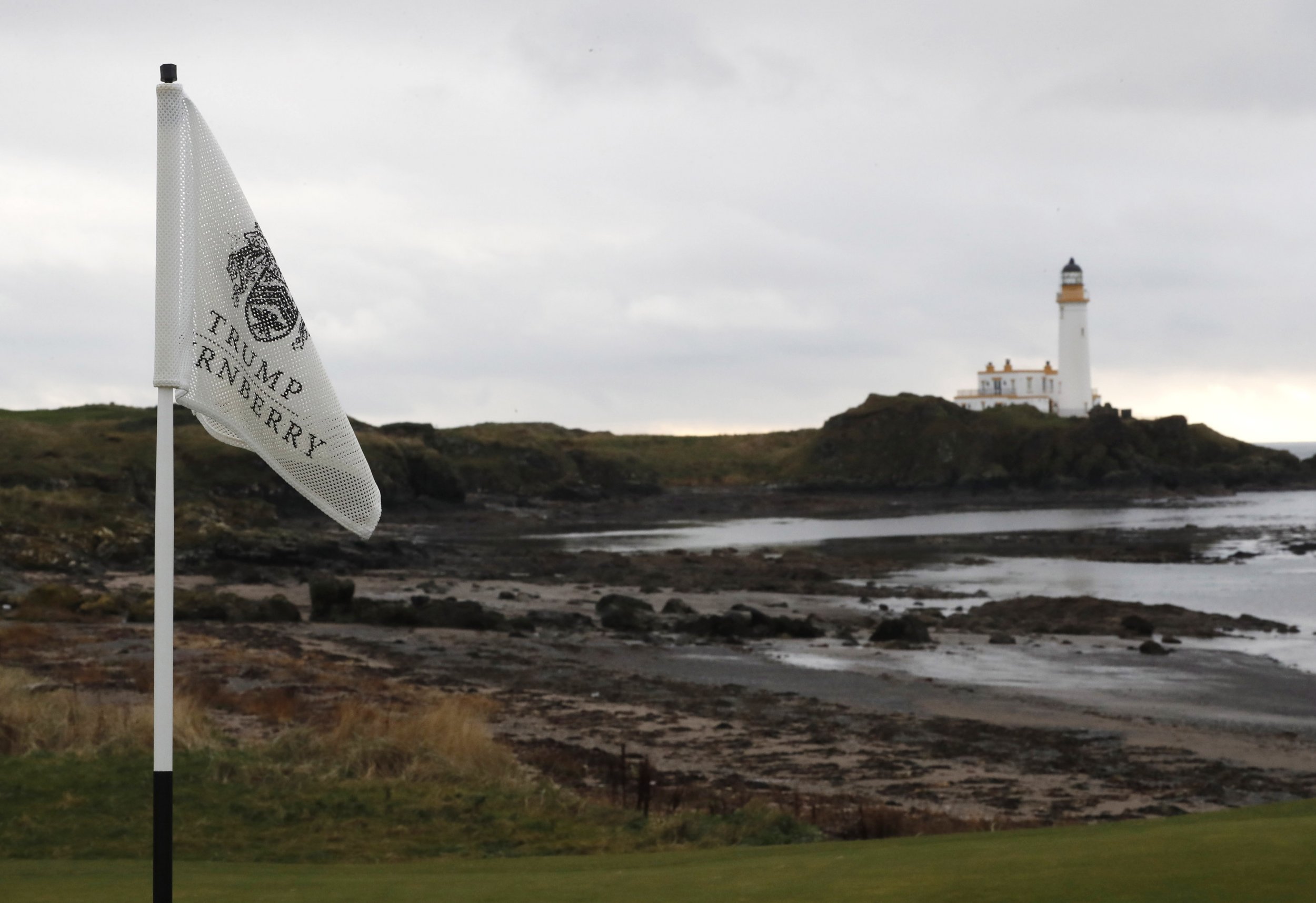 While President Donald Trump was enjoying the holidays at his "winter White House" Mar-a-Lago resort, one of his luxury hotel and golf complexes in Scotland was hit with bad news.
Scotland Finance Secretary Derek Mackay stripped Trump Turnberry of a lucrative tax break that this year amounted to nearly £110,000, which is about $147,000, in business rates relief, the Sunday Herald reported on Saturday.
Trump Turnberry will be cut out from the break because the Scottish government announced that starting next year, properties are required to have a "rateable value" of less than £1.5 million to be eligible. Trump's property, which is one of two luxury golf resorts he owns in the country, has a value exceeding £1.6 million, or about $2.1 million.
The tax break is designed to assist struggling businesses, and the rule change is being viewed by some as directed toward the wealthy American president who has handed over his business operations to his sons.
"It's bad enough that he has a business presence in Scotland," Patrick Harvie, a Member of the Scottish Parliament from the Green Party, told the Sunday Herald. "It's galling to learn that the public purse is giving him a helping hand."
Longtime Trump critic Martin Ford, a councilor in Aberdeenshire, told the Sunday Herald that "absolutely no-one would think that the best use of nearly £110,000 of public money is to use it to enhance Mr. Trump's bank balance. He clearly doesn't need it."
Trump has a history of being at odds with the Scottish government. Trump initially had a cordial relationship with Alex Salmond, who served as the First Minister of Scotland from 2007 to 2014, but became enraged over plans for an offshore wind farm near his golf resort, saying it was "financial suicide" for the country and would kill tourism.
"Your country will become a third world wasteland that global investors will avoid," Trump told Salmond in 2012.
Earlier this year, the head of the Scottish Open said Trump's divisive politics forced the organization to reconsider using Trump Turnberry for future events.
The tax break change decision from Scotland came a couple days after Trump received good news from Ireland that authorities were giving him permission to build a scaled-down seawall at his golf course that sits on the country's west coast.
Environmental groups and Irish residents objected to the seawall, saying it could alter the coastline and pose a threat to wildlife.
"It's disappointing," Green party leader Eamon Ryan told the Guardian. "We should be altering the golf course, not the coastline."