Trump Loves Showing Off The White House Bathrooms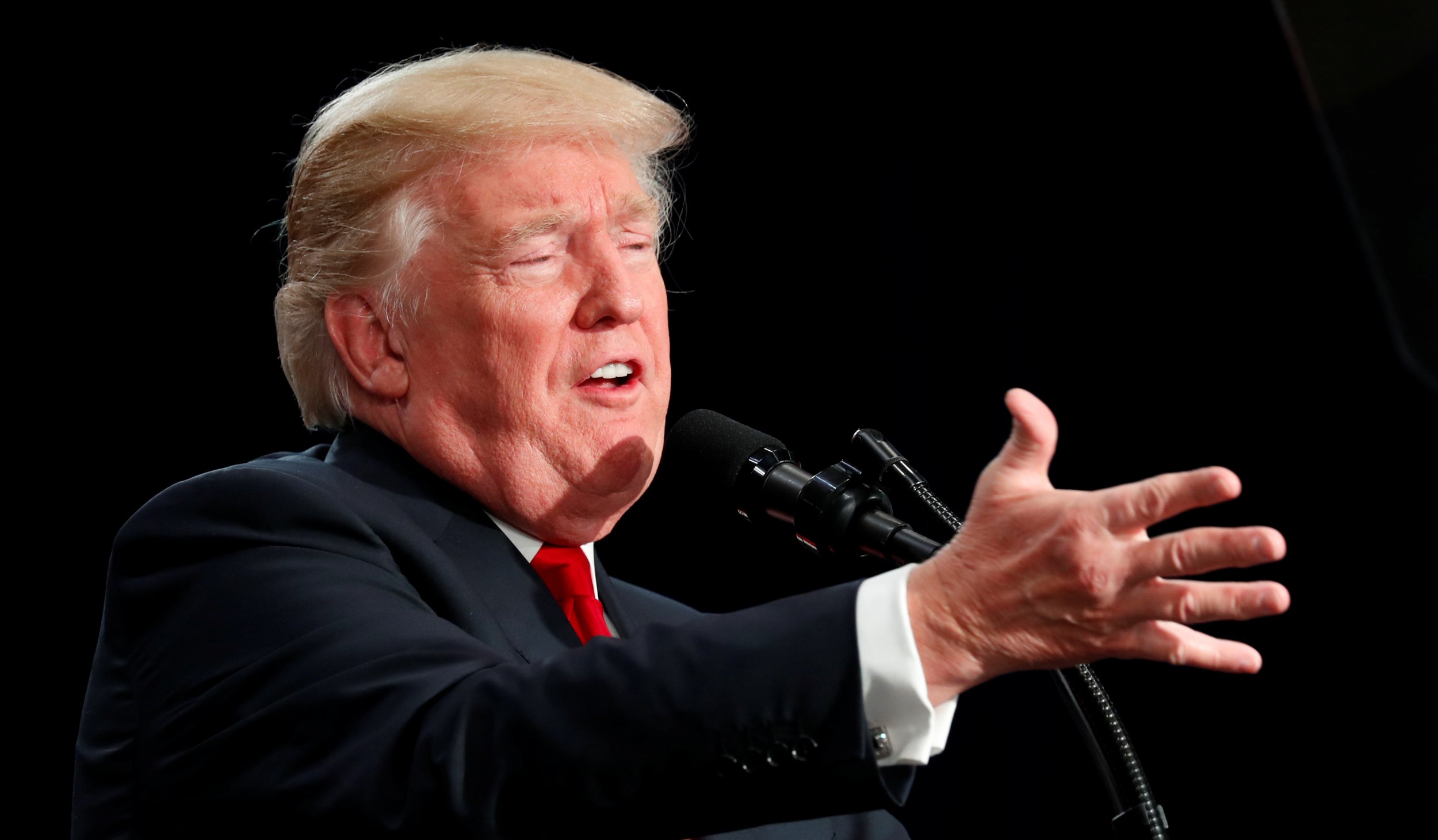 When he isn't watching four hours of television each day, President Donald Trump reportedly has a fondness for showing off the White House's storied bathrooms.
In a New York Times article published on Saturday chronicling Trump's often unusual habits, the newspaper reports that the former hotelier loves to pass time by taking his guests on tours of his residence, especially the restroom.
"He has an odd affinity for showing off bathrooms, including one he renovated near the Oval Office," The Times reports.
Shortly after moving into the White House, Trump oversaw a record $1.75 million makeover for his new home, including new wallpaper, custom-made rugs, and a custom conference table from the same company that made one for Richard Nixon, but details on the aesthetic of his lavish new lavatory are scarce.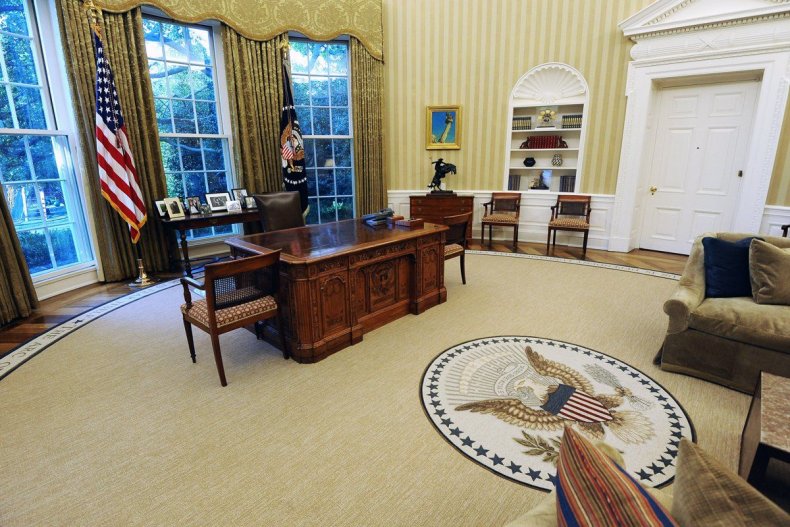 This means that those who have embarked on Trump's toilet tours have gotten a rare look inside the White House's 35 bathrooms in what would undoubtedly be quite a lengthy excursion.
Although little is known about the water closets, a former White House staffer once called the men's room by the Oval Office "pretty epic," describing it as a "tiny bathroom with a small sink." But he also noted that the people coming out of the bathroom were much more impressive than the toilet itself.
He praised the bathroom on the ground floor of the residence near the library as his favorite, detailing its white marble floors and sinks that "radiated luxury."
If Trump's previous penchant for decor inspired by French King Louis XIV is any indication of the lavatory's look, he might have gussied up the space with gold-plated fixtures and luxury vanity lighting as he did on his private plane.
Trump isn't the first president reported to cherish his restrooms— Johnson was said to drag people into the water closet with him as he continued his conversations in a bid to intimidate them.
Millard Fillmore introduced the first flush toilet to the White House during his presidency from 1850-1853, but Franklin Pierce, who served from 1853-1857 was the first president to have a modern bathroom with running hot baths and showers.