Trump Lunches With Republican Senators to Push New Health Care Bill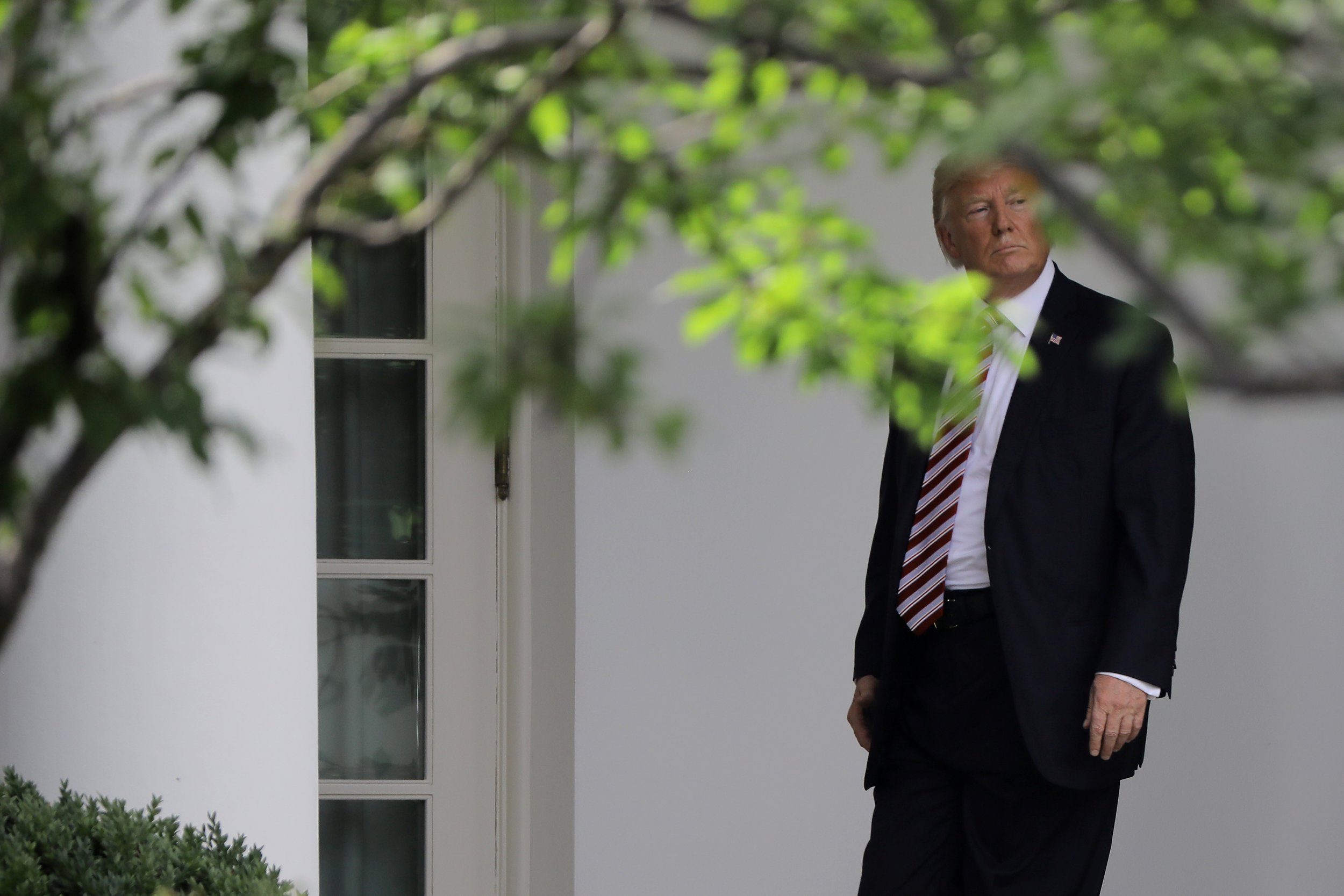 President Donald Trump and Vice President Mike Pence will have lunch with 13 Republican senators Tuesday to discuss the status of the GOP health care reform bill. Replacing his predecessor's signature health care law long has been one of Trump's main priorities.
Related: Trump and Ryan face risks after health care win
The senators, who are viewed as key players to the Senate's Obamacare repeal, are Rob Portman (Ohio), John Thune (South Dakota), Pat Toomey (Pennsylvania), Mike Lee (Utah), Ted Cruz (Texas), Lamar Alexander (Tennessee), John Barrasso (Wyoming), Cory Gardner (Colorado), Tom Cotton (Arkansas), Lisa Murkowski (Arkansas), Susan Collins (Maine), Joni Ernst (Iowa) and Orrin Hatch (Utah).
In May, House Republicans narrowly passed Trump's health care bill, which aims to repeal and replace key provisions of Obamacare. Not one Democrat supported the measure. Six weeks earlier, the House had planned a vote, but it was canceled in an embarrassing setback for Trump.
The House legislation, called the American Health Care Act, faces an uphill battle in the Senate. But Majority Leader Mitch McConnell (R-Ky.) is reportedly working behind closed doors to amend the measure before the July 4 congressional recess. The chamber's second-ranking Republican, Senate Majority Whip John Cornyn, has said his colleagues are working toward getting 51 votes. "It's like having a baby," he said, according to Politico. "It's not here yet, but it's coming."
But some Republicans are concerned about their tight time frame in repealing Obamacare, including Senators Lindsey Graham (South Carolina) and Richard Burr (North Carolina), who have questioned whether the health care act will pass by the end of the year.
Shortly before his lunch, Trump tweeted Tuesday morning that 2 million more Americans just dropped out of Obamacare. He wrote: "It is in a death spiral. Obstructionist Democrats have up, have no answer = resist!"
The American Health Care Act differs from the Affordable Care Act in a number of ways: It still would allow Americans younger than 26 to remain on their parents' health plans, but insurers would be able to charge older patients up to five times as much. Additionally, companies with a maximum of 50 employees would no longer be required to provide health insurance.
After his lunch, Trump will travel to Milwaukee, where he will meet with so-called Obamacare victims, speak about health care and address a fundraiser for Wisconsin Governor Scott Walker.
Trump's lunch takes place just a few hours before U.S. Attorney General Jeff Sessions is slated to testify before the Senate Select Committee on Intelligence about his role in the ongoing probe into Russia's interference in the November election.