What Music Does Trump Like? Not Daft Punk, Apparently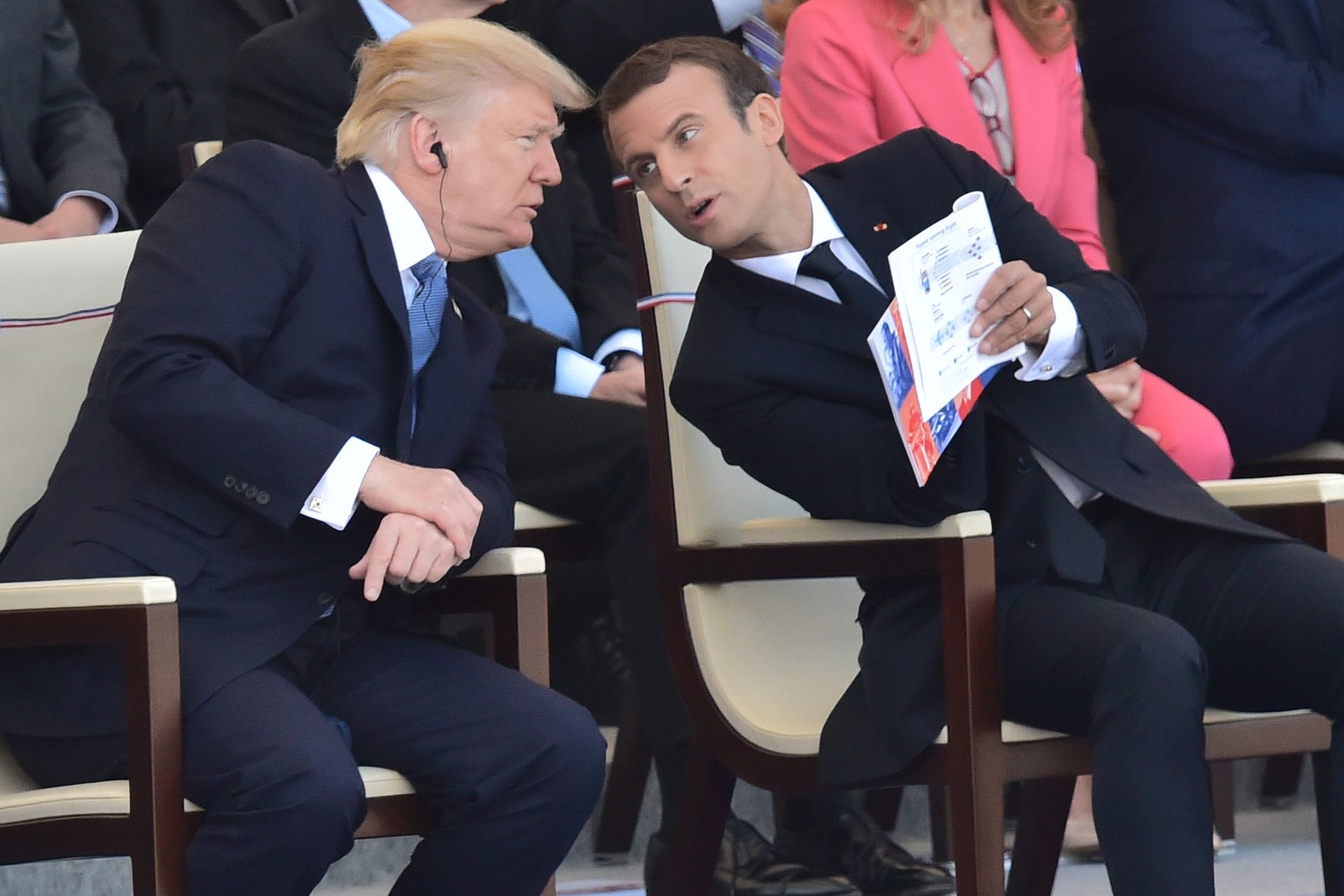 Donald Trump may be a lot of things—tycoon, president, tweeter-in-chief—but he is not, it seems, a fan of Daft Punk.
The world learned this Friday in Paris, where Trump was attending a Bastille Day celebration with French President Emmanuel Macron. As part of the festivities for Bastille Day, which marks a turning point in the French Revolution in 1789, a military band played a medley of songs by the French electronic band Daft Punk.
As the group performed snippets of songs like "Get Lucky," Macron's face lit up, and he excitedly grinned throughout the show. Trump, however, did not.
The commander-in-chief's reaction immediately went viral on social media. "Macron forcing Trump to sit through a Daft Punk medley is so fantastically French," BuzzFeed reporter Ryan Broderick wrote on Twitter. "Trump not a big Daft Punk fan it seems," British DJ Alex Metric added. "Trump wore his 'where am I?' face as the French army played a Daft Punk medley," Mashable joked.
The news was bound to spark a conversation about Trump's music tastes, especially given that his predecessor, President Barack Obama, made no secret of his love for hip hop while in the White House. But so far, Americans don't know much about which tunes Trump likes.
Last fall, BBC News reported that Trump digs music by Frank Sinatra, Tony Bennett, Elton John and Eminem. He's also said his favorite song is a 1969 hit by Peggy Lee Called "Is That All There Is?" which Genius described as a list of "successive disillusionments with life, punctuated by a proto-YOLO chorus."
Also a fan of Aerosmith and Neil Young, Trump has previously argued that nobody should judge another's preferences.
"If you love a certain kind of music, don't let other people's tastes influence your own," he said in the 2004 book Think Like a Billionaire. "Whatever's the best for you is the best. Never forget that."
His press secretary, Sean Spicer, may need to heed that advice. Shortly after he joined the White House team, journalists picked through Spicer's old tweets and found at least two posts about Daft Punk. At one point he called the group "Daft Funk" and complained that they wore helmets while performing, according to Pitchfork.