Watch: Donald Trump and Emmanuel Macron's Latest Handshake Came With a Kiss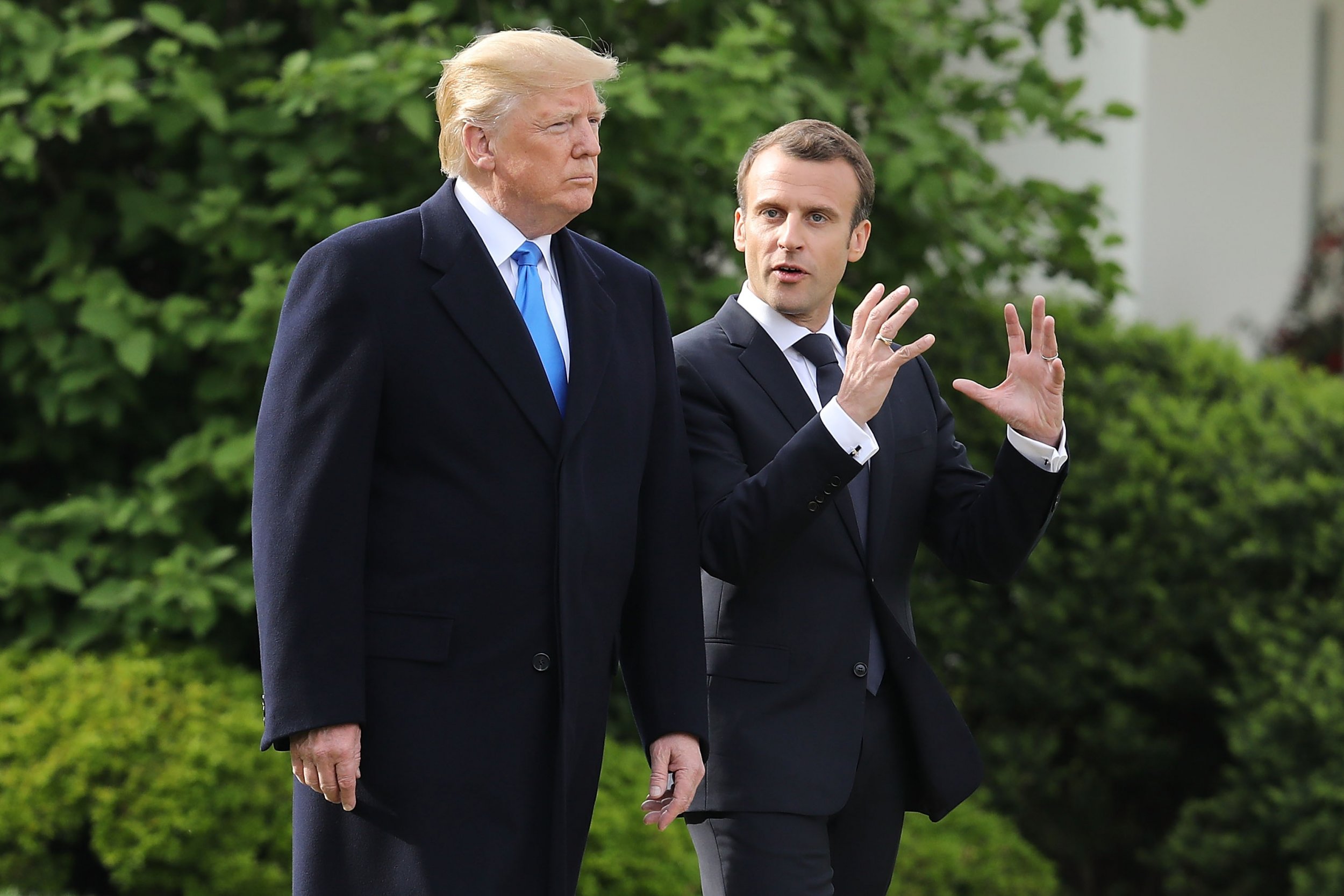 President Donald Trump and his French counterpart Emmanuel Macron's love of prolonged handshakes was again on display as the French president arrived in Washington for a state visit Monday.
After Macron arrived at the White House with wife Brigitte, Trump greeted him with his now familiar robust handshake complete with a muscular pull-in for good measure. And this time the greeting was complemented with a kiss on both cheeks as is the French tradition.
Trump's handshakes and, in particular, his greetings with macron, have already become the stuff of legend.
The first meeting between the two leaders at last year's NATO meeting in Brussels became an internet sensation as an apparently prepared Macron took on Trump at his own game, resulting in an iron-gripped battle for the ages.
The pair were at it again a couple of months later when Trump was the guest of Macron for Bastille Day celebrations in Paris. As the two went to pay their farewells following a military parade on the Champs Elysees—something the president is now keen to replicate at home—the two clasped each other's hands for well over 20 seconds in an embrace that somehow continued while Trump also bid au revoir to the French first lady.
While their latest battle of wrists wasn't quite that long it was still something of a spectacle. Yet, despite the evident early tension in their relationship, the two world leaders have, publicly at least, become close.
Indeed, Macron is currently in Washington as a guest of Trump's first state visit. Trump became the first president in almost a century not to host a state visit during his first year in the White House.
Discussing that initial handshake during an interview with Fox News last week, Macron downplayed the apparent attempt of one-upmanship.
"It was a very natural moment, I have to say," he said. "And a very friendly moment. Don't worry."