Trump vs. Mainstream Media: MSNBC, CNN Make Millions Off President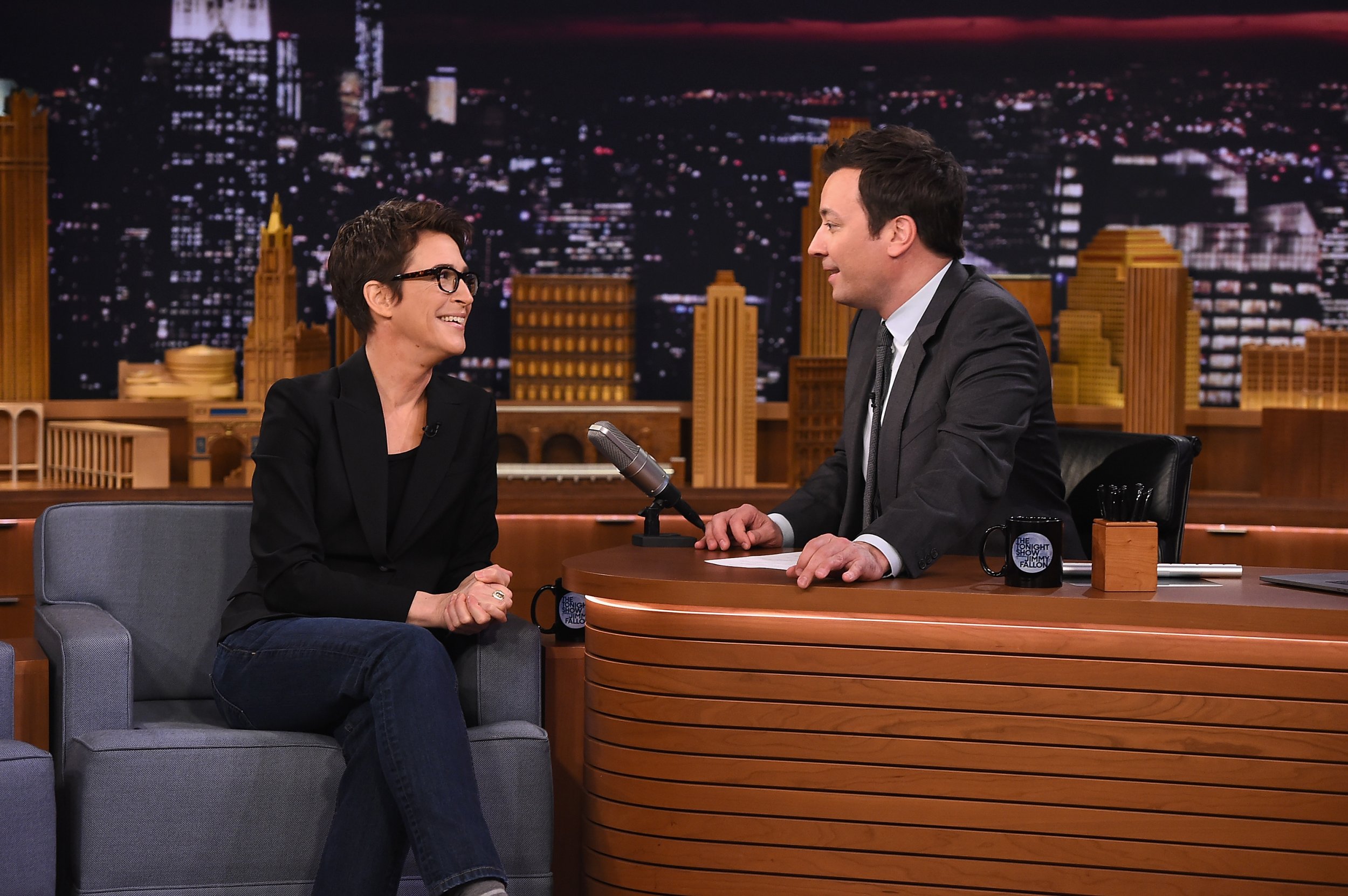 Throughout his campaign and first six months of his administration, President Donald Trump has waged a war with the mainstream press such as CNN, The New York Times and many other outlets. He's called them biased, "failing" or outright liars, and in almost any other world it would seem such an attack from the president could hurt credibility and eventually readers and viewers.
And yet, at least for cable news titans MSNBC, CNN and Fox News, the president's meteoric rise in politics and his budding administration have equated to millions of advertising revenue, according to AdWeek on Wednesday.
Citing statistics from Standard Media Index, the report found that between May of last year and this year, MSNBC saw its ad rate climb 43 percent year over year. That was bolstered by host Rachel Maddow's primetime program jumping 69 percent from $2,600 for one 30-second commercial to $4,500 per spot.
CNN, which had one of its reporters called out by Trump saying "fake news" at his first press conference in January, experienced a 12 percent rise in ad rates.
Meanwhile, Fox News, the conservative network and ratings giants whose "Fox & Friends" morning show routinely receives positive shout-outs on Trump's Twitter feed, saw ad rates jump by 14 percent. Serving as one of NewsCorp's top money-makers since its inception more than 20 years ago, Fox News flourished amidst lawsuits and scandals surrounding its work culture and even the abrupt departure of wildly popular host Bill O'Reilly.
But the former "O'Reilly Factor" anchor's replacement, Tucker Carlson, has still seen his cost per spot increasing to $14,100 after O'Reilly was pulling down $11,600 a year ago.
With viewers constantly flipping to find out the latest turn in the Trump administration's often scandal-infected first six months and it's host of characters—think Russia, Michael Flynn, Jared Kushner, Ivanka Trump, James Comey—the top cable outlets are certainly helping offset some losses by their broadcast network sister channels.
The data shows that while the overall television market for ads improved by 2 percent, the most well-known broadcast channels like ABC, Fox, NBC and CBS saw ad rates slip 4 percent, combined, for their primetime programming.
The same could also be said for NewsCorp's recent quarterly losses because of its print news business. Reuters reported in February that Rupert Murdoch's company saw revenue dip 7 percent to $1.3 billion in its newspapers like the Wall Street Journal and Times of London because readers opted for free news on websites and apps.
The advent of President Trump and this evidently most-watchable administration could help major networks avoid one of the biggest problems in television today: cord-cutting amid the rise of streaming services.
Technology blog NoCable.org estimated that last year some 9.5 million homes cut their cord—canceled their cable services—and that the percentage of adults to never subscribe to cable before potentially grew to 13.8 percent in 2016, after a 12.9 increase in 2016.