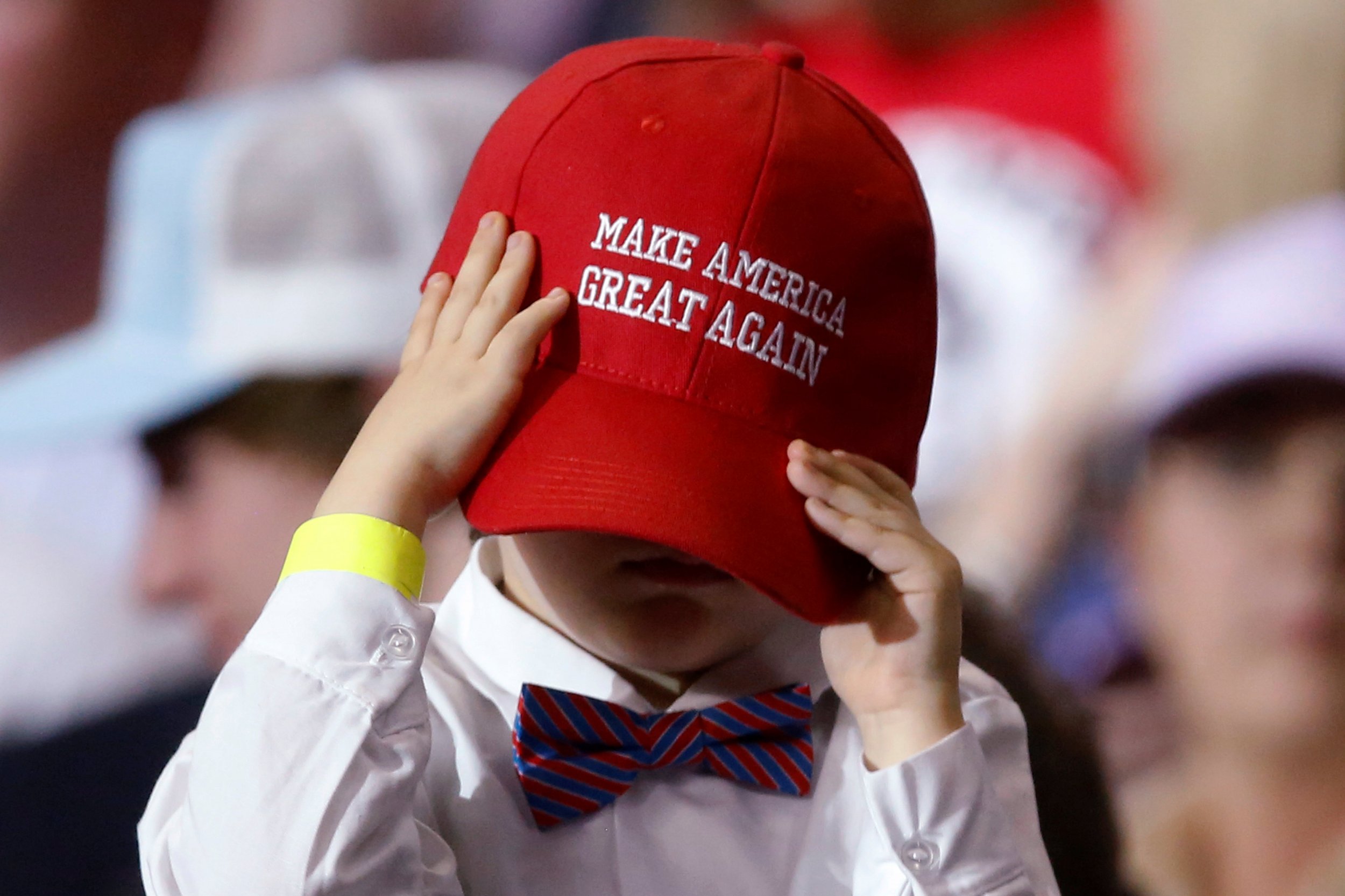 Whether on a cap or in a tweet, the promise to "Make America Great Again" remains as central to Donald Trump's message as president as it did on the campaign trail. A new index launched Wednesday by Forbes, focusing on middle-class prosperity, appeared to show that Trump has had some early success in fulfilling that pledge.
The American Dream Index, Forbes explained in a statement, is "designed to track on a state-by-state monthly basis whether President Trump is Making America Great." It combines seven economic factors and focuses most strongly on goods-producing employment in manufacturing, mining, construction and agriculture—industries where Trump has vowed to have the most impact.
The average across the 50 states began at 100 in January 2017 but rose to 100.5 after the first full month of the Trump presidency. There is significant disparity among the states.
At the top of the inaugural ranking sits Nevada, fresh from the announcement of the arrival of the Oakland Raiders NFL franchise this week and with declining unemployment figures in the early weeks of 2017. Nevada had a score of 108.8, followed by Tennessee, Florida, Arkansas and Georgia to round out the top five.
At the other end of the scale, and bottom of the list by some distance, was Alaska. The Last Frontier state scored just 80.7, based largely on the decline in oil prices. Hawaii was next to bottom with 93.4; Connecticut, Illinois and Kansas also scored poorly.
As well as goods-producing employment, the index considered personal and commercial bankruptcies, building permits, startup activity, unemployment insurance claims and labor force participation.
A week into his term as president, Trump signed an executive order called the Manufacturing Jobs Initiative, designed to gain insights on how to spur job creation. Employment in manufacturing, mining and construction increased by close to 100,000 in February, which constituted the biggest monthly gain in more than three years.