Trump Makes 'Extraordinary' Claims About Queen Elizabeth II Meeting
President Donald Trump's trip to Europe last week spawned inumerable headlines and a significant number of diplomatic gaffes.
The 45th president threatened his NATO allies, told British Prime Minister Theresa May her Brexit white paper could threaten future trade with the U.S. (he had previously told her to sue the European Union) and sided with Russian President Vladimir Putin against his own intelligence agencies.
He also managed to "disrespect" the world's longest-serving monarch, the world cringing at footage of the president inspecting troops alongside—and briefly in the way of—Queen Elizabeth II.
Apparently oblivious to how his performance was received, Trump has now proudly announced that the review was a special honor conferred on him by the queen, and the first time the monarch has inspected her royal guard in 70 years, the Independent reported.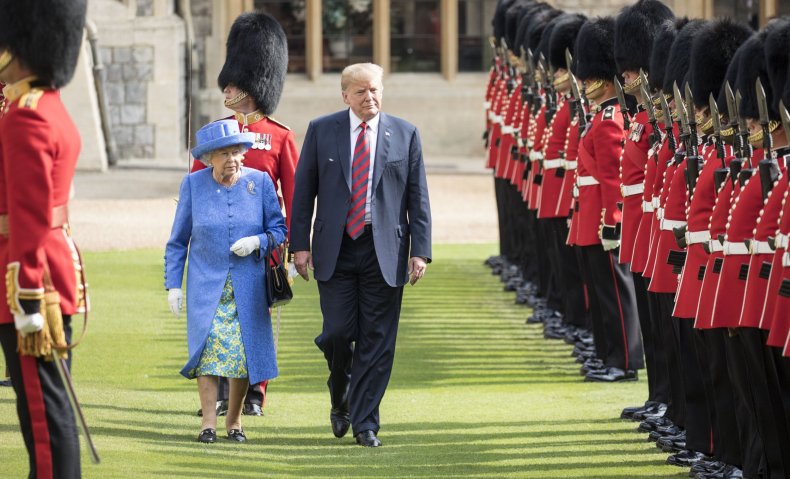 "We met with the queen, who is absolutely a terrific person, where she reviewed her Honor Guard for the first time in 70 years, they tell me," Trump told reporters at the White House on Tuesday.
"We walked in front of the Honor Guard and that was very inspiring to see and be with her. And I think the relationship, I can truly say is a good one. But she was very, very inspiring indeed."
The most obvious problem with his statement is that the queen has only been on the throne for 66 years. If that error was dismissed as the president having "misspoke," he also ignored—or wasn't aware of—the fact that guard inspection is a regular part of the queen's duties.
The monarch's husband Prince Philip reviewed her troops when former Presidents George W. Bush and Barack Obama visited the U.K. in 2003 and 2011, respectively. Both of these were official state visits, an honor not awarded Trump because of public opposition to the president and his policies.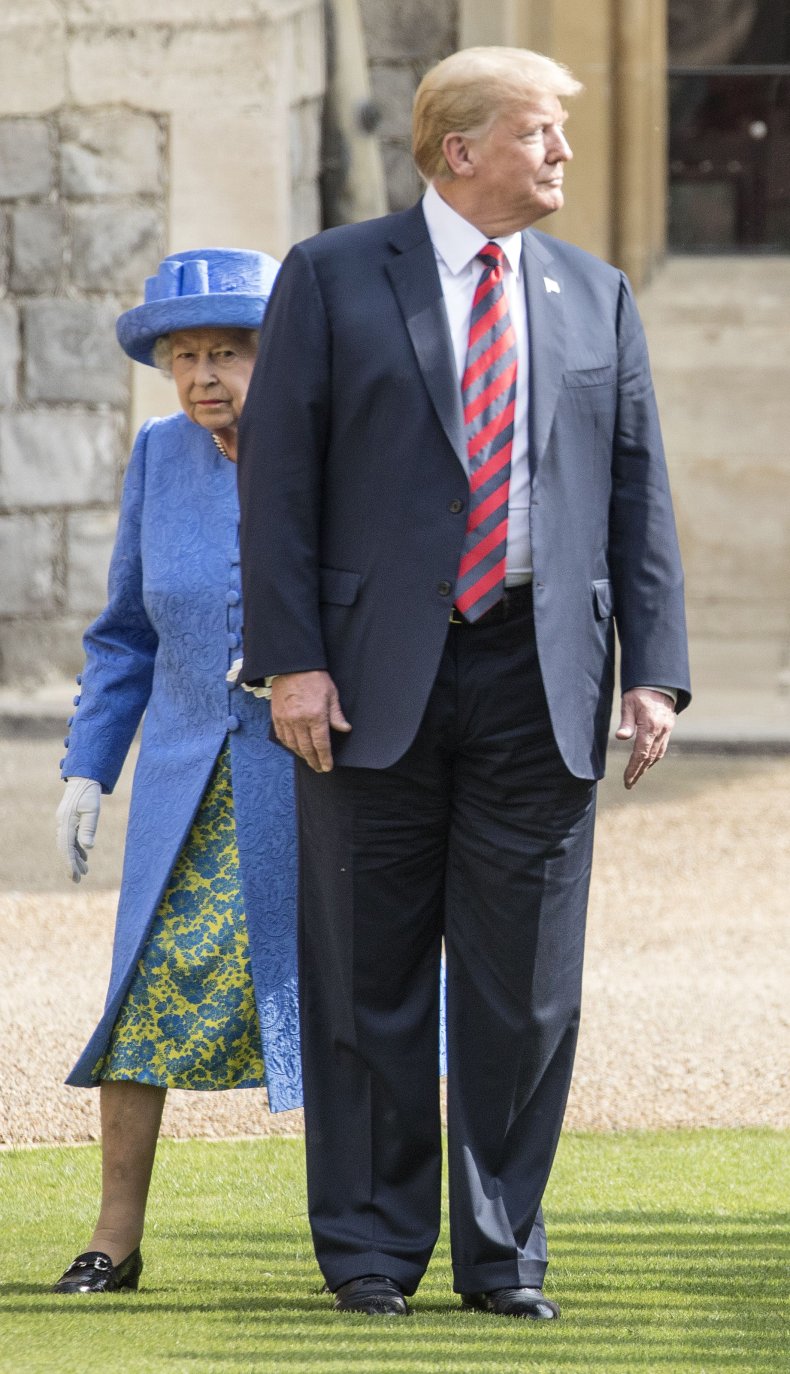 During the inspection itself, Trump did not seem to know what he should do. Though the monarch could be seen trying to usher Trump in the correct direction, the president seemed oblivious as he wandered along, at one point blocking off the queen and forcing the 92-year-old her to jostle with him for space.
Royal commentator Richard Fitzwilliams gave Newsweek his opinion on the "extraordinary" event. "All seems to prove the fact that the president either does not attend to or take to briefings, and certainly doesn't do rehearsals," he explained. "Nothing like that has ever happened before," Fitzwilliams said, describing Trump as looking as if he were "wandering down a golf course."
And as for his claim that the queen had not reviewed her guard for 70 years, Fitzwilliams simply said, "You can't make sense of it, because it makes no sense. It's 'Trump in Wonderland,' it isn't possible to comment on it.
"All of this would have been avoidable if he'd only listened to briefings," Fitzwilliams explained. "He certainly wasn't intending to offend her, which makes the fact that he literally is trying to re-write the rules for diplomacy in this century all the more strange."