Trump Makes Watching the News With Your Children 'Pretty Embarrassing' Says Senator Graham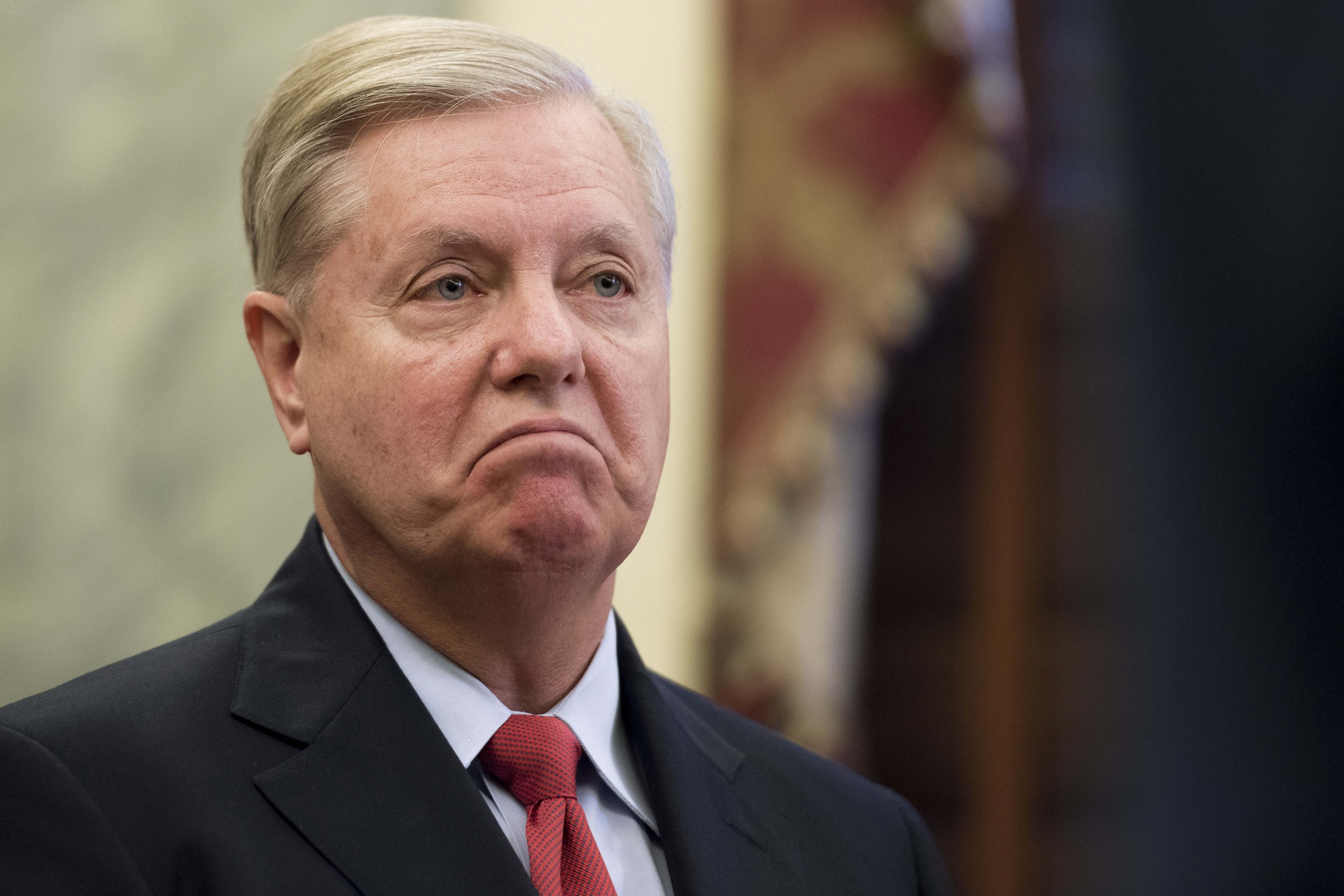 Senator Lindsey Graham has struck out at President Donald Trump over his alleged remarks describing several nations as "shithole countries."
Graham, the senior senator for South Carolina, told ABC news it had become embarrassing that parents now had to censor the news for their children because of the president's use of foul language.
Related: Trump tweets U.S. "gets no respect" from Palestinians as Nikki Haley threatens to withdraw American funding
"The discourse right now is pretty low. We are producing some pretty good policy, but those of us in my business need to up their game," the senator said.
"It's pretty embarrassing when you have to take your children out of the room to report the news," he added.
Graham made the comments to the news program as controversy continues to swirl around supposed comments Trump made at a meeting about immigration reform January 11.
According to reports, Trump made the comments in frustration as he met lawmakers at the White House. The group included Graham.
The president had been discussing measures to protect immigrants from Haiti, El Salvador and African countries as part of a bipartisan immigration deal and then suggested the United States should be appealing to immigrants from Norway. Critics have said the president's reported statements are racist.
Trump has denied ever making the comments, tweeting Friday that he had "never said anything derogatory about Haitians." On Sunday he told reporters he was "the least racist person you will interview."
Graham has not directly confirmed that he heard the president make offending comments but said he challenged Trump directly over any impropriety.
Other lawmakers in attendance at the meeting, including Democratic Senator Dick Durbin, have said they heard the president using the expletive to describe the countries mentioned above. Republican Senator Tim Scott has also said Graham corroborated to him personally that Trump did use the language described in media reports.
The Washington Times reported that a broadcast standards advocacy group has filed a complaint against NBC over its airing of expletives while reporting on last week's immigration meeting.
"We believe that it's wise not to expose children to that kind of harmful language, no matter whether it's news or entertainment programming," Parents Television Council President Tim Winter said in a statement. "We urge NBC to reconsider its policies about airing that kind of language on its network, in order to help protect children," he added.