Trump Is Making Muslims More Popular Even as Hate Crimes Against Them Increase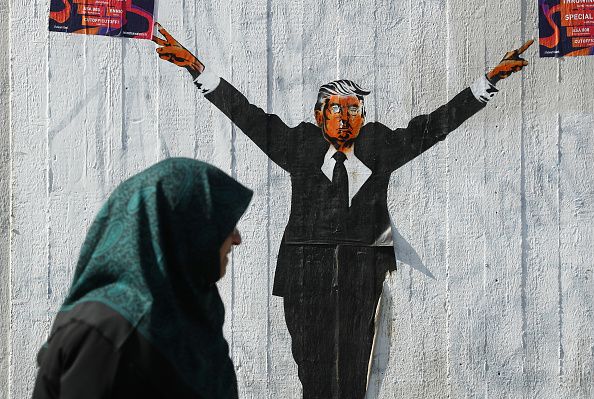 The Supreme Court just unleashed the latest version of President Donald Trump's travel ban, but that doesn't necessarily mean Americans share the president's critical views of Muslims.
Favorable opinions of Arabs and Muslims are actually rising during the Trump era, according to a new poll published by the Arab American Institute, an Arab interest group, and conducted by Zogby Analytics. The optimistic new data comes "in the face of an atmosphere of heightened xenophobia and a documented increase in reported hate crimes," AAI notes.
Favorable opinions of Arabs have risen 7 percentage points since July, according to the polling data. The numbers are slightly higher for American Muslims specifically, whose favorability rating has risen 9 points over the same time span. Just over 50 percent of Americans hold favorable views of both Arabs and American Muslims, according to AAI's poll.
The numbers of Americans who hold unfavorable views of both Arabs and Muslims hover in a range above 20 percent and below 30 percent of those polled. The remainder of the respondents suggested that they were either "not familiar" enough with Arabs and American Muslims to know how they felt or "not sure" how to answer.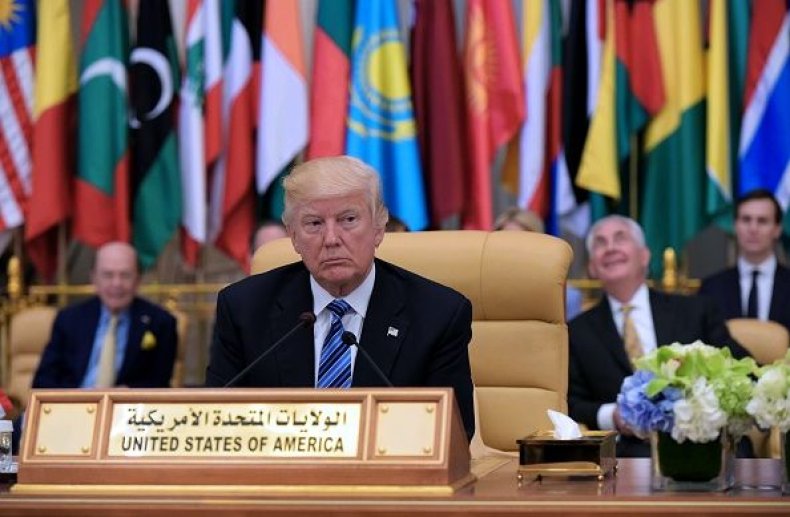 Declining bigotry regarding a person's race or religion is good news for anyone who is not in the business of spreading hatred, like neo-Nazi bloggers or promoters of explicitly racist political groups. The bad news is that those who market hate still have a swath of people to whom they can make their appeal, according to AAI's poll.
Like many other aspects of American culture now, the opinions on Arabs and Muslims in the data are sharply divided along ideological and party lines—with unfavorable opinions weighted heavily for self-described Trump supporters, according to AAI's analysis. Trump's most ardent fans are more likely to back his more controversial policies, like his proposed ban on all Muslim immigrants and travelers, the poll found.
"It is clear that an environment of bigoted policies and hateful rhetoric has strengthened the persistent partisan divide in these attitudes," AAI notes in an executive summary of the polling data.
Outfits with ties to Trump's administration, like ACT for America, a self-described "grassroots national security organization," have been accused by rights groups of amplifying hateful rhetoric against Arabs and Muslims. The group held a conference in Arlington, Virginia, in October that was aimed in part at alerting lawmakers of the threat of Islamic militant attacks, as well as so-called creeping Sharia—the entirely false conspiracy theory that strict Islamic law is gradually overtaking America's legal system.
Michael Flynn, Trump's former national security adviser, sits on the group's advisory board. Sebastian Gorka, Trump's former counterterrorism adviser, has spoken at events hosted by the group. Some of ACT for America's concerns, like the one about "creeping Sharia," have made their way into right-wing discourse without being adequately fact-checked. For example, Roy Moore, the embattled Republican candidate for the open Senate seat in Alabama, insisted to politics website Vox.com that "there's Sharia law, as I understand it, in Illinois, Indiana"—a statement that bears no truth.
Trump himself has been accused of stoking feelings of bigotry against Arabs and Muslims. Last week, the president retweeted three videos from a British far-right Twitter account hosted by Jayda Fransen, the deputy leader of Britain First, a far-right political group based in the United Kingdom.
"I think his goal is to promote strong borders and strong national security," Sarah Sanders, the White House press secretary, told reporters in response to criticism of the president's retweets.