Trump's Trips to Mar-A-Lago Cost Taxpayers at Least $6.6 Million In 2017: Report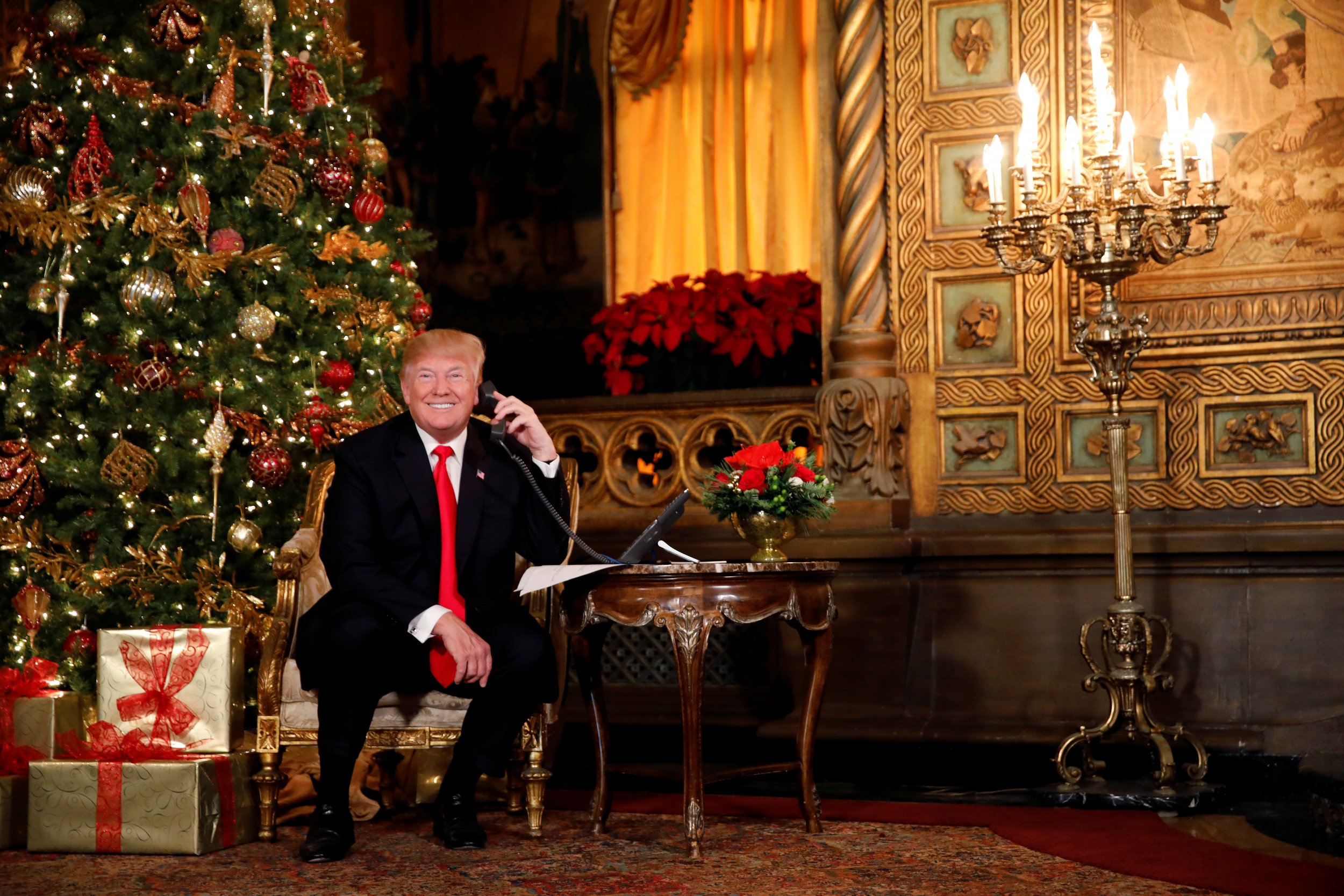 American taxpayers reportedly paid $6.6 million in airfare alone this year for President Donald Trump's frequent trips to Mar-a-Lago, his luxury resort in Florida.
The figure was revealed in a report on Monday in The Wall Street Journal, which reviewed Department of Air Force records obtained by the conservative group, Judicial Watch.
Since moving into the White House in January, Trump has spent 40 days at his Palm Beach resort, which has been nicknamed the "Winter White House."
Along with the cost of airfare, the government must pay for protection for the commander-in-chief from both the Secret Service and Coast Guard (those costs aren't reflected in the $6 million figure).
Taxpayers spent $96.9 million on travel for former President Barack Obama and his family during his eight years in office, roughly $1 million per month, according to the Journal.
Trump, on the other hand, was racking up $1.5 million a month in just the cost of airfare his own airfare before he started traveling to his New Jersey golf club in June, the Journal reports.
While other presidents have certainly traveled with their families, the 45th president's case is unique because he often owns many of the places where he ultimately stays. Critics have argued this presents an unusual scenario in which people have an opportunity to interact with the president by paying membership fees to his club.
On Friday, Trump reportedly told friends dining at Mar-a-Lago that they "all just got a lot richer," after signing the GOP tax bill into law.
Critics also worry that taxpayers are footing the bill for Trump to promote his private businesses, as evidenced by his trip to the Trump International Hotel Waikiki on his way back from southeast Asia in November.
During his first year in office, Trump has visited properties that he owns more than 100 days, according to the Journal.
The president is currently in the middle of a 10-day Christmas vacation at Mar-a-Lago, where he's so far spent two days golfing.