Trump's Mar-a-Logo Trips Could Be Funding These Government Programs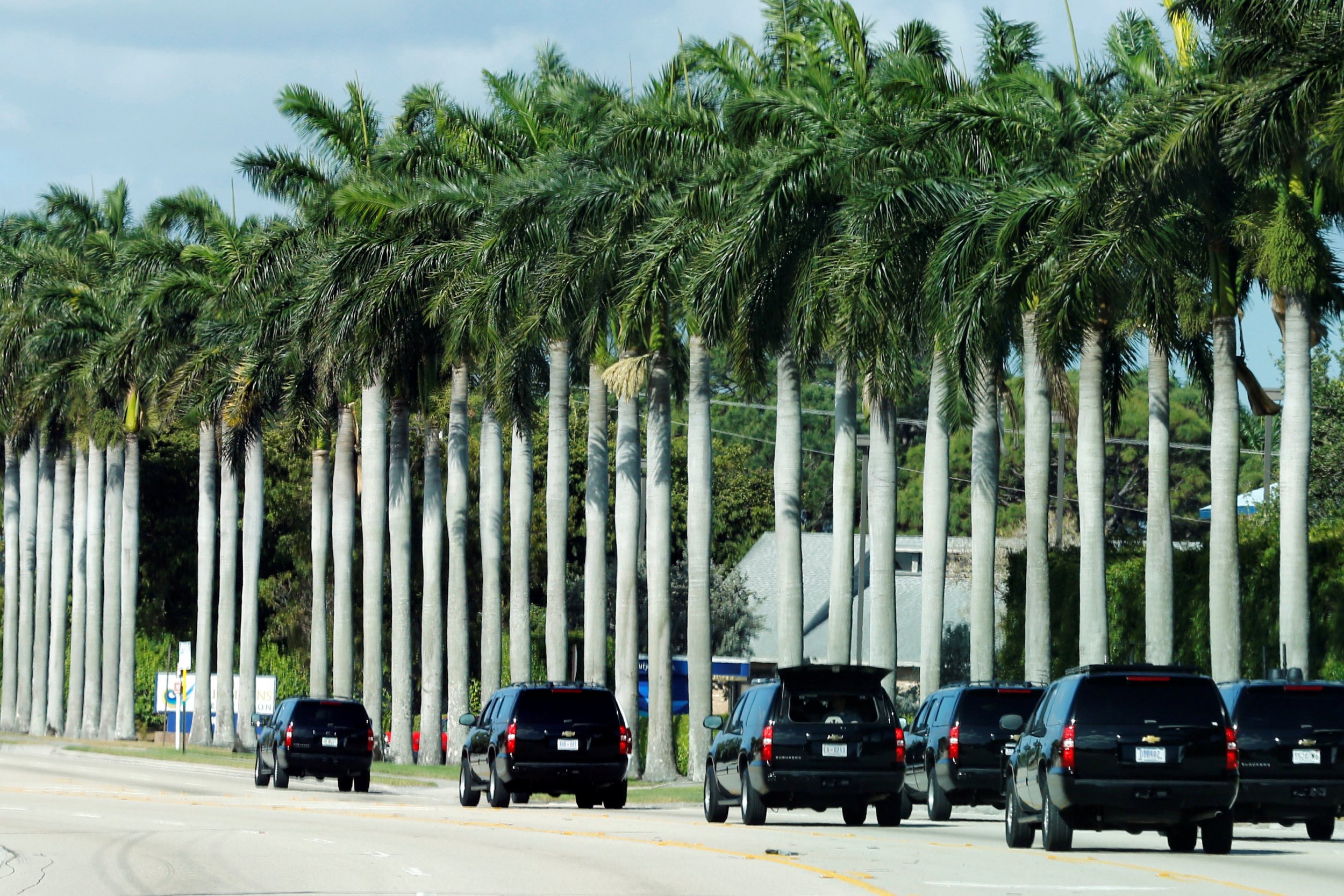 The trees may be blooming and the sun shining in the Northeast, but President Donald Trump would still rather spend his weekends down in Florida. Maintaining a track record of enjoying more weekends than not at his Mar-a-Lago resort, Trump touched down in Palm Beach Friday to begin the seventh weekend there out of the 13 he's been in office.
Related: Breaking Down All Of The Trump Family's Travel Costs And Lavish Expenditures
The costs of Trump's sojourns to the Sunshine State have been much discussed, but now the liberal advocacy group the Center for American Progress (CAP) has begun tracking not just how many days he is spending at Mar-a-Lago and how much it is costing taxpayers, but also how else that money could be spent.
Basing its findings off of a widely cited estimate of $3.6 million per trip, the CAP calculates that the total thus far of $25 million could fund four thousand Medicaid recipients for a year. The figure, based on the 2011 national average of cost per Medicaid enrollee, is particularly significant given that the replacement for Obamacare Trump supported would have stripped $880 million from the health insurance program for the poor.
There are plenty of other programs Trump's vacation costs could support. He could have funded the cost of Meals on Wheels for a year for 9,000 recipients. Instead, Trump's proposed budget is expected to cut funding to the program that provides hot meals to seniors in need.
Alternatively, if Trump were to have given Mar-a-Lago a miss, the money could have been used to fund six years of Homelessness Aid. Yet his proposed budget would eliminate funding for the U.S. Interagency Council on Homelessness.
And those are just a selection of the government programs that could have been rescued from detrimental cuts. To what scale they could have been funded, though, is far from clear.
There continues to be much doubt about just how much Trump's trips are costing the U.S. taxpayer. The $3.6 million estimate used by the CAP is based on a Governmental Accountability Office Report on a 2013 weekend golf trip that Trump's predecessor in the White House, Barack Obama, took to Palm Beach.
However, the author of that report, Brian Lepore, told the Associated Press this week that it would be a mistake to apply that figure to Trump's visits to Florida. Obama's 2013 trip included a brief stop off in Chicago to give an economic speech, making an exact comparison far more problematic. The conservative Judicial Watch has put the figure at closer to $1 million – but it leaves out the costs of airlifting equipment.
A more concrete estimate will not be possible until the Governmental Accountability Office publishes its report on Trump's trips, which could take years.