Trump's Mar-a-Lago Visits: Social Security Beneficiaries May Bear the Financial Burden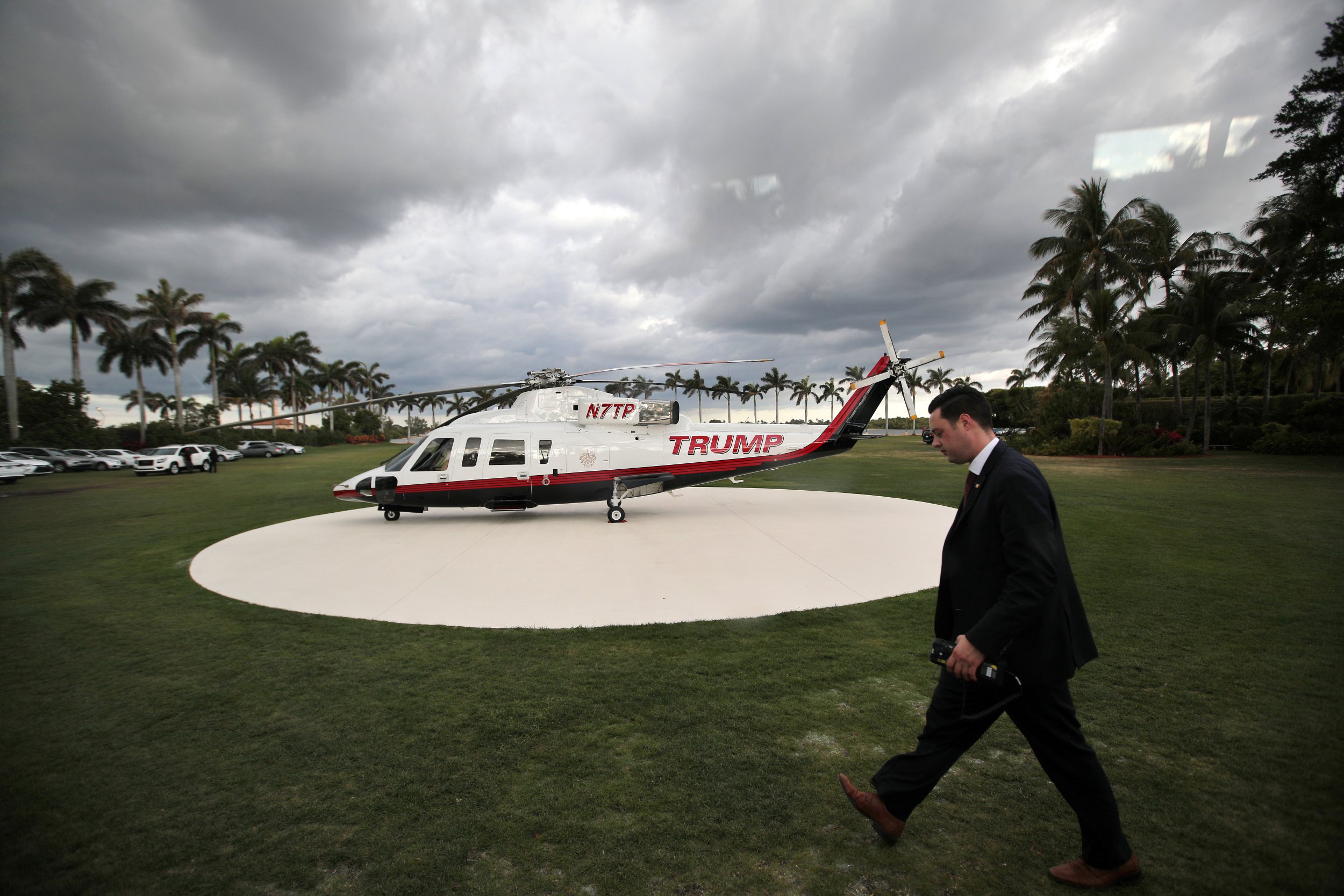 Palm Beach County, home to President Donald Trump's Mar-a-Lago resort and "Winter White House" in Florida, is considering either budget cuts or even raising taxes unless the federal government can reimburse it for the escalating security costs of protecting the Republican every time he visits the plush club.
Should taxes be increased, one group, in particular, could be greatly affected: Palm Beach County residents who solely rely on Social Security as their primary income as well as those who receive some benefits from the decades-old program.
Just before Trump and his family prepared for his seventh visit to Mar-a-Lago for the Easter holiday earlier this month, county Mayor Paulette Burdick told Newsweek that the grand total for hosting the president at the $150 million property has reached $4 million and neither she nor the county's commission has been told when it may be reimbursed despite letters sent by the commission as well as by federally elected officials. Much of the security costs involves overtime pay to the Palm Beach County Sheriff's Department and Fire Rescue, with projected overtime costs hitting $5.8 million just this year. Total figures for Trump's latest visit during Easter were not available.
Palm Beach County relies on property and sales taxes to fund its yearly budget. Burdick said the county is presently working on the fiscal year 2018 spending plan, and it's already facing additional requests from around the county for $44 million in additional funding on top of what it's already spent for Trump's visits.
Upping the property tax or even cutting services could be solutions. Burdick said usually the parks and recreation department, or other non-essential programs, are often first on the list when discussions over cuts take place.
Palm Beach County already has the third-highest average property tax bill in Florida at $2,679 for a property with the median value of $261,900, though nationally the state ranks 23rd in median property tax.
"If someone was living on Social Security they would be affected," Burdick said about a possible property tax increase. Though she said the county has no problem welcoming the president, Burdick also stressed the county has an eclectic population, including those living "at the margins, and a lot making under $15-an-hour" in an economy that's driven by tourism.
The county also has a bed tax aimed at hotels, but an exemption is in place that strikes it down for the federal government, like for Secret Service agents protecting Trump and his family during their stays. Burdick said that while the county is still awaiting official bed-tax statistics for March, it may reflect an increase in tourism but not enough to offset funds lost by Trump's security detail.
"Social security is a monster issue for Florida, and a bigger issue for Florida proportionally than any other state. Social Security puts about $60 billion into the Florida economy," Dave Bruns, AARP Florida spokesperson told Newsweek.
The latest U.S. Census data shows that as of 2015 a 23 percent plurality of Palm Beach County residents is ages 65 and older, and AARP's Public Policy Institute estimated that nationally about 1 in 5 Social Security recipients rely on benefits for 90 percent of their income.
In Palm Beach County alone, 19,649 people age 65 or older receive some Social Security benefits and another 13,576 under the age of 18 do as well, according to Social Security Administration data based off each of the county's four congressional districts.
Raising taxes isn't technically up to Burdick or the county commission, but rather is decided by a state special taxing district. It would involve a process that county Commissioner Hal Valeche told Newsweek earlier this month would not be "simple" and said he was skeptical it could even be effective since the county can't tax only Mar-a-Lago and everyone else's properties would be affected. The club has enjoyed tax breaks since the billionaire Trump's purchase in 1985, one for his handover of development rights and another for its designation as a club rather than a hotel.
A resolution to the matter could involve the president cutting back his visits to Mar-a-Lago, a request made by Congresswoman Lois Frankel (D-Fl.) in a letter signed by fellow Florida Democratic Representatives Alcee Hastings and Ted Deutch and sent to Trump last month.
"If compensation is not assured of being forthcoming, we respectfully ask that you curtail your visits until such time as that matter is resolved favorably to our area," Frankel wrote.
It's unclear if Trump or the administration responded to the letter.