Trump's Mar-a-Lago Visitor Logs Are Still Being Hidden by Homeland Security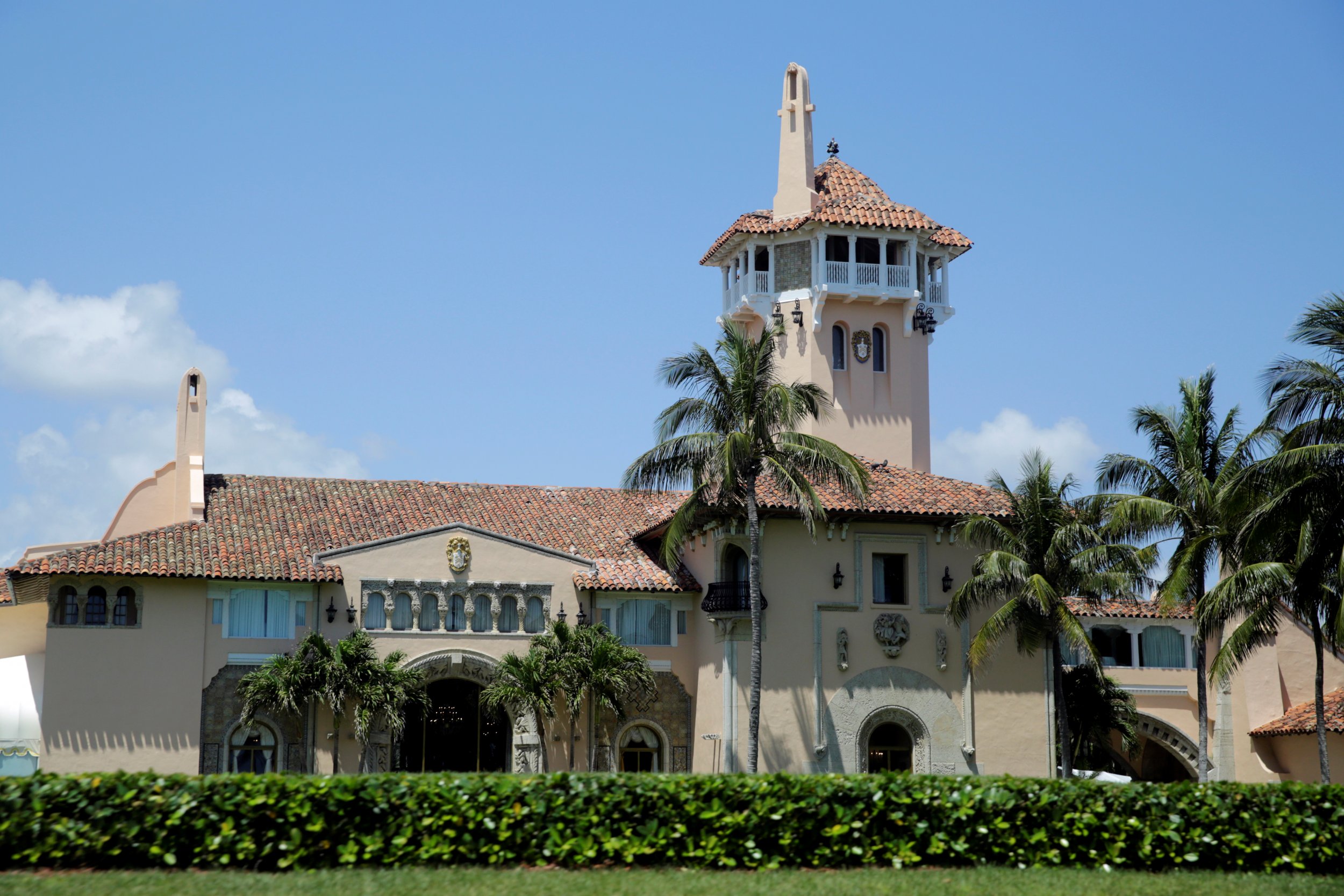 Just who has been traipsing through the grounds of President Donald Trump's sprawling Mar-a-Lago golf club and estate since he was elected and took office? That's still mostly a secret, as the Department of Homeland Security opted Friday to release only 22 names—all from Japanese Prime Minister Shinzo Abe's visit in February.
Homeland Security was supposed to make public all of the recent visitor logs for the billionaire president's Florida hideaway by Friday at noon. A U.S. Southern District of New York judge ruled in July that Homeland Security had until September 8 to turn over the visitor logs, and last week granted an extension.
But the three groups who filed the Freedom of Information Act (FOIA) lawsuit were given only two documents—with one including the list of 22 people, who included deputy ministers, assistants, personal aides, Abe's butler, an official photographer and an interpreter for the prime minister's wife (even though some have speculated that she does speak English).
The second document stated that the remainder of the requested records fell under the president's schedule and could not be released.
"The government believes that presidential schedule information is not subject to FOIA," the letter read.
The groups that in April requested access to the Mar-a-Lago visitor logs as well as to logs for the White House and Trump Tower, lashed out at Homeland Security's release.
"The government misled the plaintiffs and the court," said Tom Blanton, director of the National Security Archive, one of the groups that sued the government for the records. "I can only conclude that the Trump White House intervened and overrode career lawyers."
Homeland Security told Newsweek Friday morning that it is department policy not to comment on pending litigation.
In April, Citizens for Responsibility and Ethics in Washington, along with the National Security Archive and the Knight First Amendment Institute at Columbia University, sued Homeland Security for the Secret Service's presidential visitor logs.
Mike Dubke, then White House communications director, said on April 14 that the visitor logs were being kept under lock and key due to "the grave national security risks and privacy concerns of the hundreds of thousands of visitors annually," according to The New York Times.
Trump has spent 25 of his 238 days in office so far at the Palm Beach estate, including seven of his first 14 weekends as president, according to an NBC News tally. The president has faced criticism not only for the cost of security necessitated for his trips but also for breaking with President Barack Obama's more transparent policy of releasing visitor logs for the White House—though Obama kept some visitors, including celebrities, hidden as well.