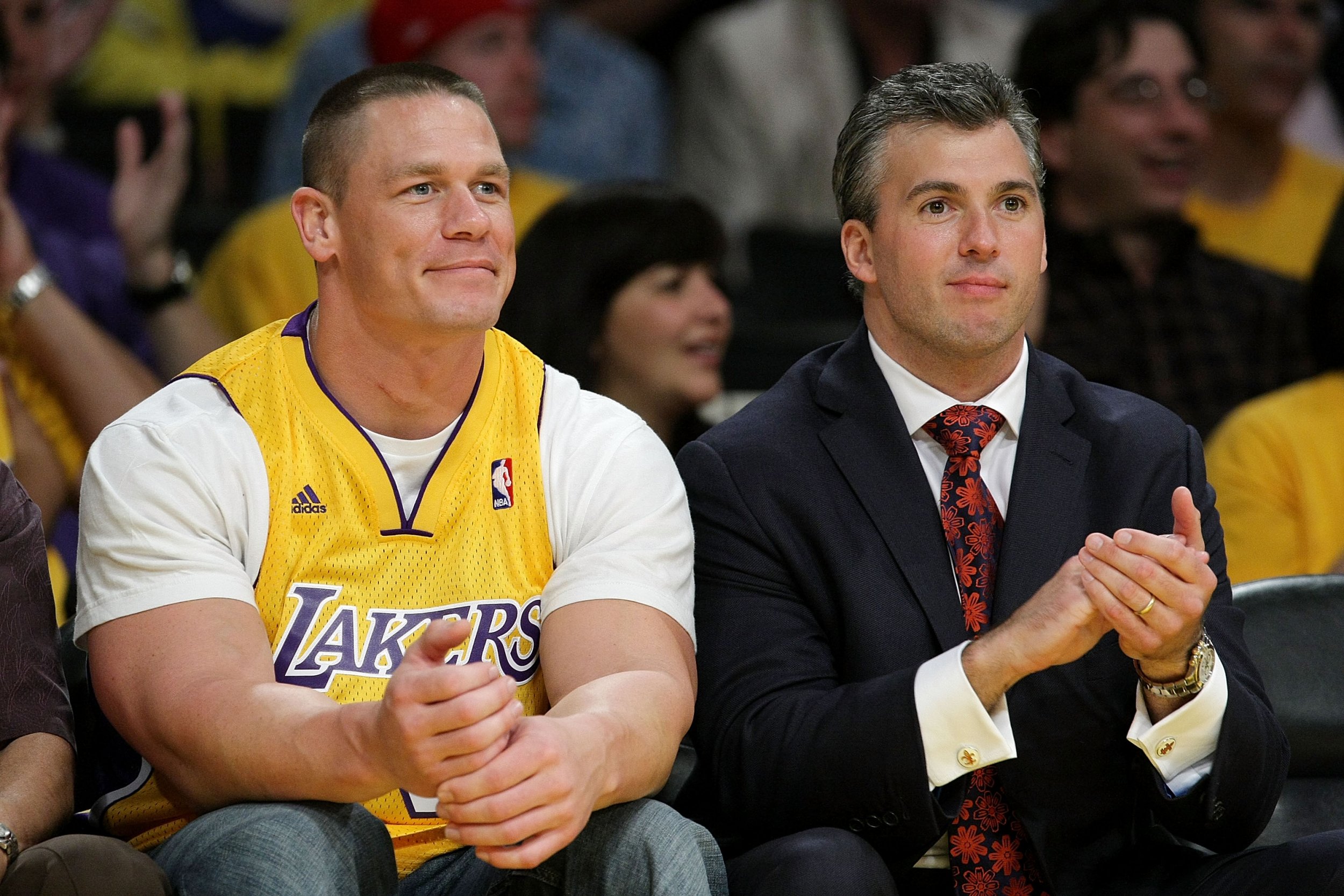 The son of a top White House official invested big-time in a drug company—and he's getting busted for it.
The New York Daily News reported Monday that Shane McMahon, whose mother is the administrator of President Donald Trump's Small Business Administration, gave $500,000 to EnviroGrow in 2015. The young company sells high-tech modular units that optimize the growing process to people in states where marijuana has been legalized.
McMahon is now suing the startup, saying the owners misled him about how successful they were. But his involvement is also making headlines because of his mother's political position.
Linda McMahon, formerly the chief executive officer of World Wrestling Entertainment (WWE), was confirmed to head the small business agency in February. As a government official, she's expected to follow federal rules—one of which is that marijuana is illicit under federal law. While EnviroGrow targets the more than two dozen states that have passed laws allowing the use of marijuana for medicinal or recreational purposes, it's still not a good look given Trump's stance on legalization.
As a candidate, Trump said several times that he supported letting states decide whether to legalize recreational weed, even declaring that he was "100 percent" in favor of medical marijuana, according to Politifact. But in February, then–Press Secretary Sean Spicer told reporters the Department of Justice was considering a harsher enforcement of federal law. Then, in May, Attorney General Jeff Sessions requested that Congress nix a set of protections that forbid the Justice Department from using federal money to intervene in state marijuana laws.
Sessions even came out against marijuana legalization in a news conference last month. "It doesn't strike me that the country would be better if it's being sold on every street corner," he said.
The chief of the Drug Enforcement Agency, Chuck Rosenberg, stepped down from his post on Sunday. It's not clear who will replace him, but marijuana advocates are watching closely.
"This guy sets the tone for how the entire administration deals with cannabis," marijuana researcher Sue Sisley told the Washington Examiner. "We hope that he will be removed, but if Sessions is allowed to persist in that role, we will need to have a DEA administrator who has a backbone to challenge Sessions on his antiquated thinking."
Given his apparent business interests, maybe Trump should consider Shane McMahon.