Why Would Donald Trump Pardon Martha Stewart and Commute Rod Blagojevich's Sentence?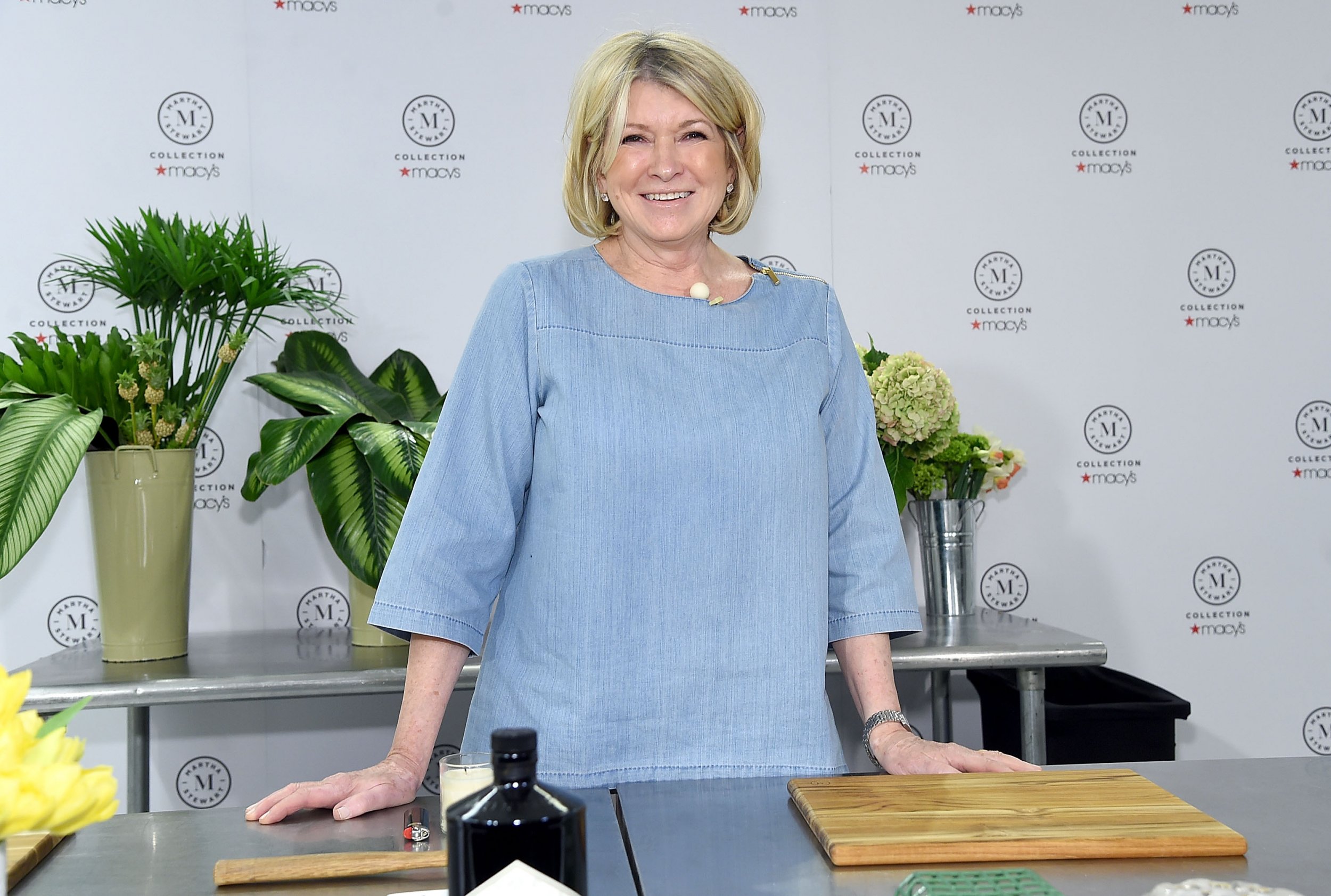 President Donald Trump is considering a pardon for famed businesswoman Martha Stewart and a commutation for former Illinois governor Rod Blagojevich's sentence, the president told reporters aboard Air Force One Thursday.
Stewart was convicted in 2004 for lying to investigators and obstruction of justice pertaining to a stock sale, while Blagojevich is currently serving out a 14-year sentence for trying to exchange an appointment for the U.S. Senate seat former President Barack Obama vacated in 2008 for campaign funds.
Blagojevich was famously recorded stating: "I've got this thing and it's fucking golden," in reference to Obama's former seat. "I'm not just giving it up for fucking nothing." He is currently scheduled for release in 2024.
Trump told reporters that while Blagojevich was "stupid" for what he said, he felt the sentence was too harsh. He also said that Stewart was treated "unfairly," and noted that she "used to be my biggest fan in the world before I became a politician."
Despite Trump's explanations for the potential pardon and commutation, many on social media commented on Stewart and Blagojevich's direct tie to Trump, as well as some of his political enemies. For one, both Stewart and Blagojevich are linked to the president's former reality game show, "The Apprentice." Stewart hosted a spin-off the program and Blagojevich was a contestant.
There's also the matter of who prosecuted both Stewart and Blagojevich. The latter investigation was led by former FBI director and frequent Trump critic James Comey, while the former by Comey's close friend Patrick Fitzgerald. Scooter Libby, another of Trump's pardon recipients, was also prosecuted by Fitzgerald.
Trump has bashed Comey ever since firing him just over a year ago, accusing him of lying to Congress and failing to properly investigate former political foe, Hillary Clinton.
Blagojevich planned to ask Trump for a commutation, which would cut short his time in prison and has long claimed his sentence was too harsh. He recently penned an op-ed for The Wall Street Journal, in which he claimed actors in the Justice Department and FBI were "abusing power," another accusation and sentiment Trump has championed.
"Some in the Justice Department and Federal Bureau of Investigation are abusing their power to criminalize the routine practice of politics," Blagojevich wrote, adding he's only imprisoned "for the routine practice of attempting to raise campaign funds while governor."
Blagojevich's wife, Patti, has also appeared on Fox News, the president's preferred cable network, to plead for her husband's release.
Earlier Thursday morning, Trump declared he intended to pardon controversial conservative commentator and author Dinesh D'Souza because he believed D'Souza was "treated very unfairly by our government."
D'Souza pleaded guilty in 2014 to illegal campaign finance donations but has since decried the federal charge. Following Trump's announcement, some speculated whether Trump was sending a message to his former personal attorney Michael Cohen, according to The New York Times. Cohen has not yet been charged with a crime, but he has faced scrutiny over a payment to Daniels and other exchanges.
D'Souza has also agreed with Trump's accusation of spying on his campaign by the FBI, a claim the president has offered no proof of.