Trump May Fight Subpoena to Testify in Russian Collusion Investigation to Supreme Court
President Donald Trump could mount a legal fight against any potential subpoena to testify in the ongoing investigation into his campaign's alleged collusion with the Russian government, one of his lawyers said Sunday.
Speaking on ABC's "This Week," Jay Sekulow, one of the president's lawyers, said any potential legal battle could go all the way to the Supreme Court if special counsel Robert Mueller tried to compel the president to testify.
Sekulow also argued that Trump has the power to stop any investigation conducted by the Department of Justice, citing Article II of the U.S. Constitution, which outlines powers of the executive branch of the federal government.
Trump's lawyer also criticized the ongoing investigation, arguing that the case has gone too far without substantial evidence.
"Let's be honest with the American people, there are irregularities in this investigation, the likes of which we have not seen," Sekulow said.
The investigation into the Trump campaign and possible collusion with Russia has continued for more than a year. A part of Mueller's and the congressional inquiries have focused on a meeting several months before the November 2016 election between the president's son, Donald Trump Jr., and a Russian delegation, according to Reuters.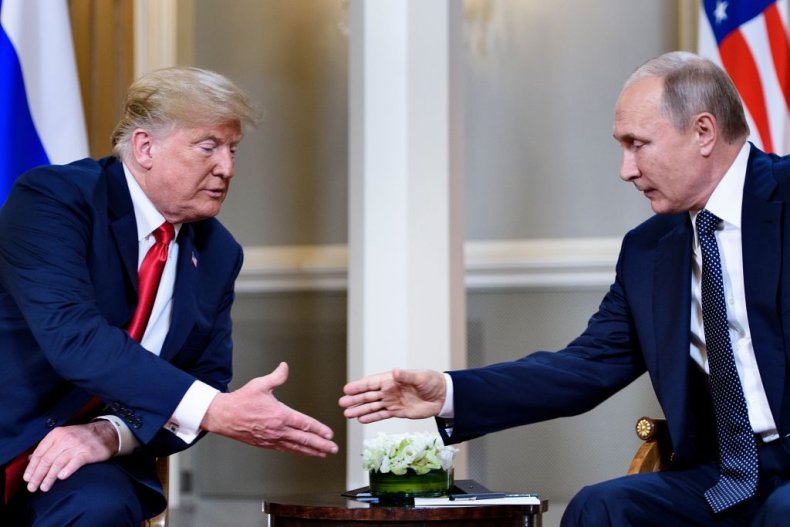 The meeting took place in Trump tower in New York, and the president originally said it concerned the issue of international adoptions. But on Sunday, Trump tweeted that the meeting centered on getting dirt on his political opponent, Hillary Clinton.
"This was a meeting to get information on an opponent, totally legal and done all the time in politics – and it went nowhere," Trump said on Twitter. "I did not know about it!"
Emails released by Donald Trump Jr., the president's son, also suggest the meeting was about getting negative information to use against Clinton in the campaign.
Both President Trump and Russian President Vladimir Putin have said that Russia did not interfere in the U.S. election. But the CIA, FBI, National Security Agency and the Director of National Intelligence have all confirmed with "high confidence" that Moscow worked to influence the 2016 election.
In a high-profile summit in Helsinki last month with Putin, Trump suggested that he trusted the word of his Russian counterpart over his own country's intelligence agencies. The president later claimed he misspoke, but has continued to take a conciliatory tone toward Russia, while continuing to undermine the investigation.
"This is the most one sided Witch Hunt in the history of our country," the president said in another Sunday tweet. "Fortunately, the facts are all coming out, and fast!" he said, without specifying any new information.