Trump May Get a Dozen More Judges as McConnell Pushes Post-Election Confirmations
Following President-elect Joe Biden's victory at the polls, Senate Majority Leader Mitch McConnell has been pushing for more judicial confirmations under President Donald Trump. And with 12 nominations awaiting a Senate vote and 23 awaiting committee hearings, Trump could still appoint a dozen or more judges during his final months in office.
As of November 12, the Senate had confirmed 221 judges nominated by Trump throughout his presidency, including three to the Supreme Court, 163 to the District Courts, 53 to the Court of Appeals, and two to the Court of International Trade.
Currently, there are 11 District Court and one Court of International Trade Trump nominees that are waiting for a Senate vote: Fernando Aenlle-Rocha, Stephen Vaden, Jennifer Togliatti, Barbara Bailey Jongbloed, Shireen Matthews, Aileen Cannon, Toby Crouse, Philip Calabrese, Kristi Johnson, Taylor McNeel, Benjamin Beaton and Kathryn Kimball Mizelle.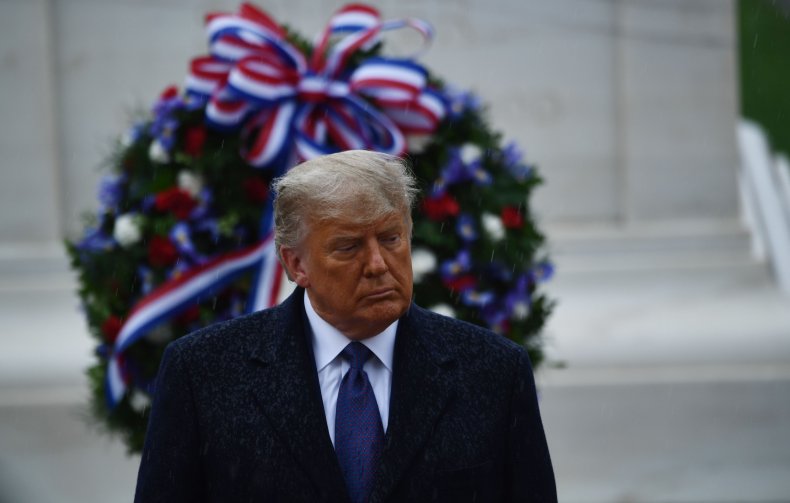 Additionally, there are 23 nominees awaiting hearing in a Senate committee across the District Court, Court of Appeals and Court of International Trade. If these nominees pass a committee vote, they will advance to the list of candidates awaiting a Senate vote, before possibly joining those confirmed to their positions.
A steady stream of judicial confirmations has flowed through the Senate Floor under Trump's presidency. One of the president's most consequential picks, Judge Amy Coney Barrett, was confirmed to the Supreme Court on October 26 following the death of Supreme Court Justice Ruth Bader Ginsberg. Since then, McConnell has continued his push to confirm judges in Trump's tenure, with the latest being James Knepp II's confirmation to the Northern District of Ohio on Monday.
McConnell views putting conservative judges in the courts as the Republican Party's best chance at long-term influence of the country's future and direction.
"We made an important contribution to the future of this country. A lot of what we've done over the last four years will be undone sooner or later," he said after Barrett's confirmation. "They won't be able to do much about this for a long time to come."
Trump, who recently lost reelection to President-elect Joe Biden, promoted his record of packing federal benches across America with conservative judges in an effort to appeal to Republican voters. At the first presidential debate against Biden, Trump claimed that "by the end of the first term, I will have approximately 300 federal judges and court of appeals judges."
"300. And hopefully three great Supreme Court justices."
But Trump's calculations were a bit off. Even if all the nominees awaiting a Senate vote and committee hearings are confirmed under his presidency, the total figure of judges confirmed would still be far off from 300.
Judicial nominations can now be confirmed with a simple majority. This is because Democrats ended the filibuster for district and circuit court nominations in 2013, before Republicans ended the filibuster for Supreme Court nominees four years later.
Newsweek reached out to the White House for comment.