Trump May Have Saved U.S. Relationship With Africa With Tillerson Trip Promise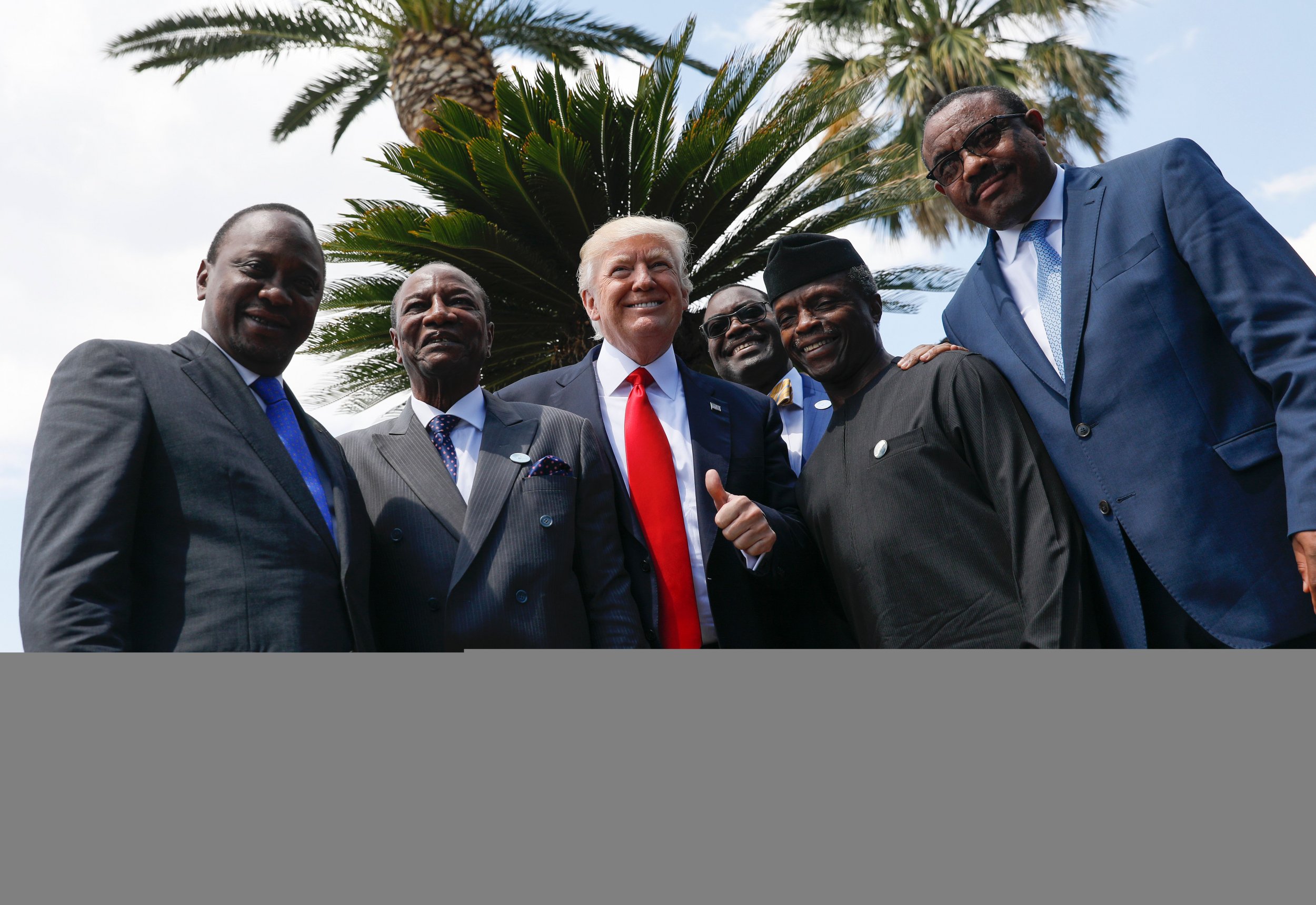 African leaders planned to issue a formal declaration demanding an apology from President Donald Trump over his alleged remarks referring to African nations as "shithole countries," a draft document has revealed.
The declaration, drafted during the recent 30th African Union summit, warns that Trump has put the strategic partnership between Africa and the U.S. at risk because of his "racist and xenophobic behavior."
The document, obtained by the Associated Press, adds that heads of state and government are "deeply appalled" by the comparison of African nations to a dirty toilet, stating such comments defy "all forms of diplomatic etiquette."
Members of the African Union, which represents all of the continent's 55 countries, decided to call off the plan to release the document, however, after Trump penned a letter to them pledging his "deep respect" for African countries and promising that Secretary of State Rex Tillerson would make an "extended visit" to the continent in March.
The contents of the president's letter came to light after he met with Rwandan President and recently-elected African Union chairman Paul Kagame at the World Economic Forum in Davos, Switzerland last week.
Read more: Trump Sending Tillerson on Africa Trip to Fix 'Shithole' Comments Row
The meeting seemed to signal a de-escalation in growing tensions between the U.S. and African countries after Trump was accused of referring to African nations and Haiti as "shithole countries" during an Oval Office meeting with lawmakers on immigration.
Trump has since denied making the derogatory remarks, but did admit to using "harsh" language during the meeting.
It is still unclear when in March Tillerson plans to travel to the African continent or which countries he plans on visiting. The trip would be his first to the continent in his role as secretary of state.