Trump May Love Norway, But Norwegians Can't Stand the U.S. President, Say He's a 'Threat to World Peace'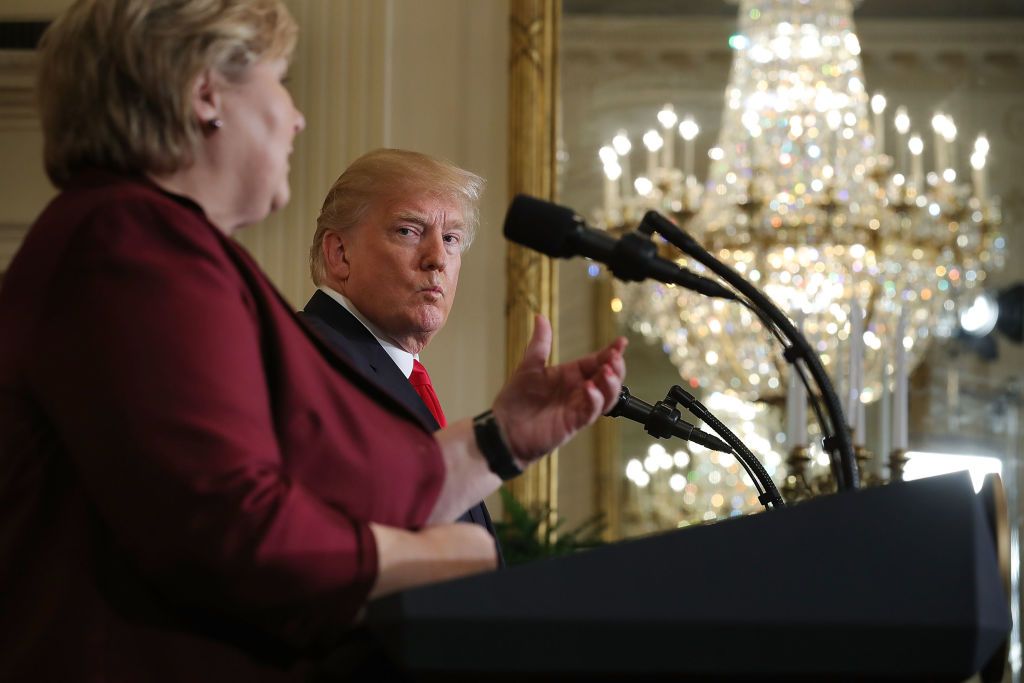 President Donald Trump may want more immigrants from "places like Norway," but polls indicate that Norwegian citizens see the U.S. president as a "real threat to world peace" and a greater danger than Russian President Vladimir Putin.
A survey conducted by Ipsos, a polling organization, indicated that 71 percent of Norwegians believed Donald Trump and the United States constituted a "real threat to world peace." The poll results emerged in August, when more than 1,000 Norwegians were questioned about their thoughts on prominent world leaders, including Trump. The survey found 45 percent of people said Trump's America posed a threat to the world "to a large extent," while 26 percent said it was a "very large extent."
The results were published in Dagbladet, a Norwegian newsmagazine, which said people in the country worry about Trump because he is untraditional as a U.S. president.
"Trump has the reputation of being ignorant and impulsive," Torbjørn Lindstrøm Knutsen, a politics professor at the Norwegian University of Science and Technology, told Dagbladet. "I think this applies to all of Europe. The world has a picture of Trump as moody, erratic and ignorant."
As a point of comparison, Putin was viewed by only 60 percent of Norwegians as endangering world peace. Neighbors Norway and Russia have exchanged terse words in recent years over national security after Moscow annexed Crimea from Ukraine in 2014.
Svein Melby, senior researcher at the Norwegian Institute for Defense Studies, told Dagbladet that Trump acts to create uncertainty around his interest in wielding international power. Norwegians would have been unlikely to view President Barack Obama through such an extreme lens, Melby noted.
Trump met with Prime Minister Erna Solberg of Norway on Wednesday before telling members of Congress, at a meeting about the Deferred Action for Childhood Arrivals immigration program (DACA), that the United States needs more immigrants from "places like Norway" and fewer immigrants from "countries like Haiti," according to The New York Times. He was believed to use the word "shithole" to negatively describe Haiti and African countries, but Trump and the White House denied he used that language.
Trump tweeted Thursday morning, "The language used by me at the DACA meeting was tough, but this was not the language used. What was really tough was the outlandish proposal made - a big setback for DACA!"
He later added: "Never said anything derogatory about Haitians other than Haiti is, obviously, a very poor and troubled country. Never said 'take them out.' Made up by Dems. I have a wonderful relationship with Haitians. Probably should record future meetings - unfortunately, no trust!"