British PM Theresa May: Donald Trump Is '100 Percent' Behind NATO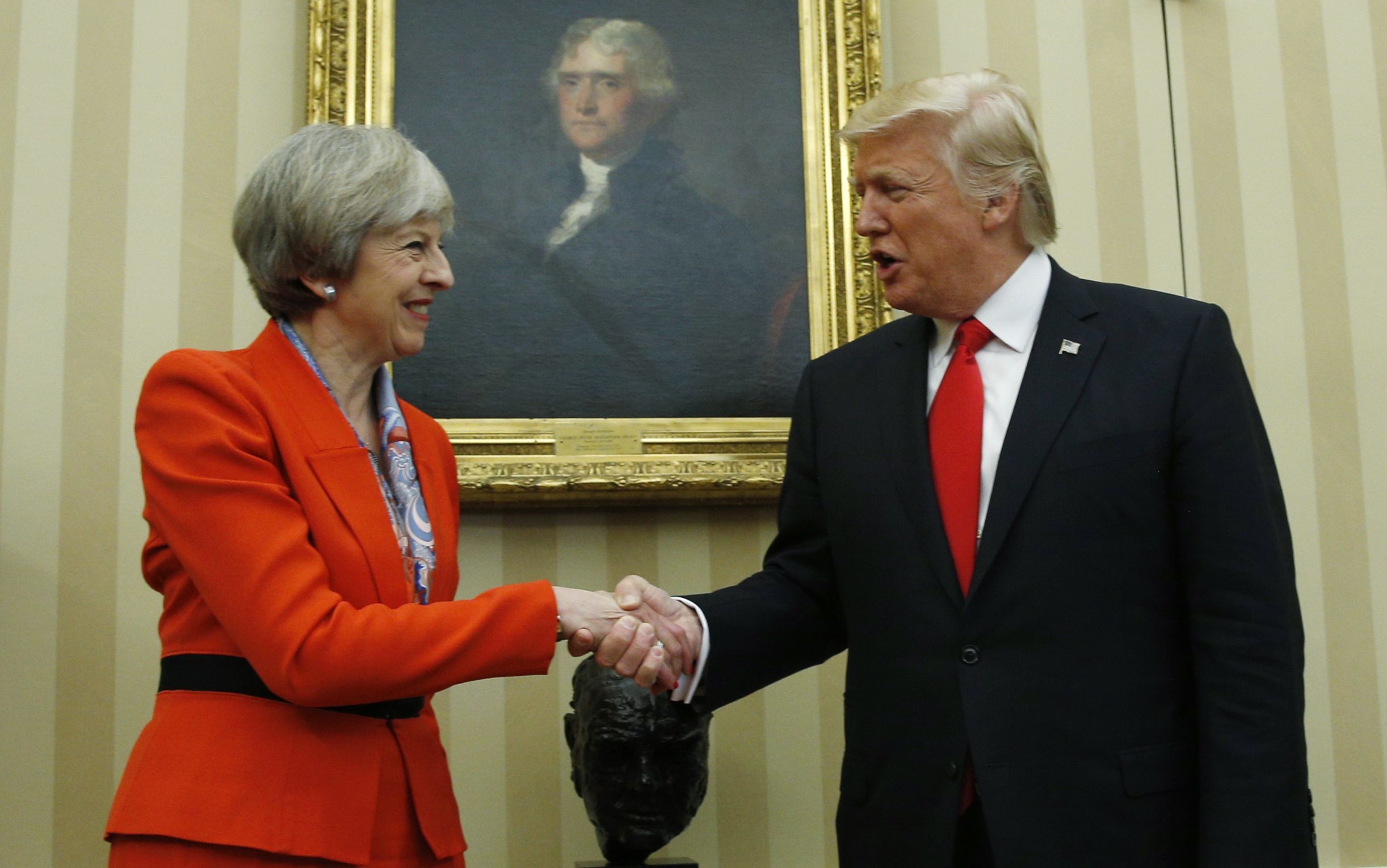 U.S. President Donald Trump said on Friday he wanted to have good relations with Russia and declined to say whether he was ready to lift sanctions on Moscow, which visiting British Prime Minister Theresa May said must stay in place.
Speaking at a news conference after his first meeting with a foreign leader at the White House since becoming president, Trump said he hoped to have a "fantastic relationship" with Russian President Vladimir Putin, but he said it was possible that would not occur.
Any move by the White House to lift sanctions against Russia for its actions in Ukraine would likely cause consternation among European allies who believe sanctions should be lifted only if Moscow complies with the West's conditions on Ukraine.
Those concerns would be compounded at home, where many in the U.S. Congress are vehemently opposed to Putin's actions in Ukraine and Syria as well as what U.S. intelligence agencies have concluded was Russian meddling in the U.S. election campaign.
May told the news conference she believed sanctions against Russia should stay in place until Moscow fulfilled its obligations under the Minsk agreement.
She also made a point of emphasizing that during their talks, Trump had given strong backing to NATO, an alliance that the president has previously called obsolete.
Putin and Trump are likely to discuss the sanctions when the two leaders speak by telephone on Saturday, a senior White House aide said.