Trump Has Cut Out McDonald's Burgers, Is Eating More Fish, After Being Ordered to Lose Weight: Report
It's bye-bye McDonald's Big Macs for President Donald Trump, and hello fish. And, no, Ronald's Filet-O-Fish sandwiches don't count.
Trump has been eating less red meat and more fish, salads and soups, since his doctor told him he needs to lose a few pounds, three people familiar with Trump's dietary habits told Bloomberg Friday. It's been two weeks since Trump ate a hamburger, one source said.
White House physician Dr. Ronny Jackson, who in January announced that Trump at 6'3" and 239 pounds—just one pound below being classified as "obese"—appears to have delivered on implementing at least part of his weight-loss plan for the president.
"He is more enthusiastic about the diet part than the exercise part," Jackson said of Trump at the time.
Trump has reportedly embraced the new menu choices he is being offered and is enjoying his new diet, the sources said. He is said to have had one cheat day this week, consisting of chowing down bacon during breakfast.
It's an about-face from his campaign trail regimen, which reportedly included two Big Macs, two Filet-O-Fish sandwiches and a chocolate milkshake for dinner. One way Trump supposedly justified his love for McDonald's was the reassurance it offered.
"He had a longtime fear of being poisoned, one reason why he liked to eat at McDonald's—nobody knew he was coming and the food was safely premade," Michael Wolff's book Fire and Fury: Inside the Trump White House states.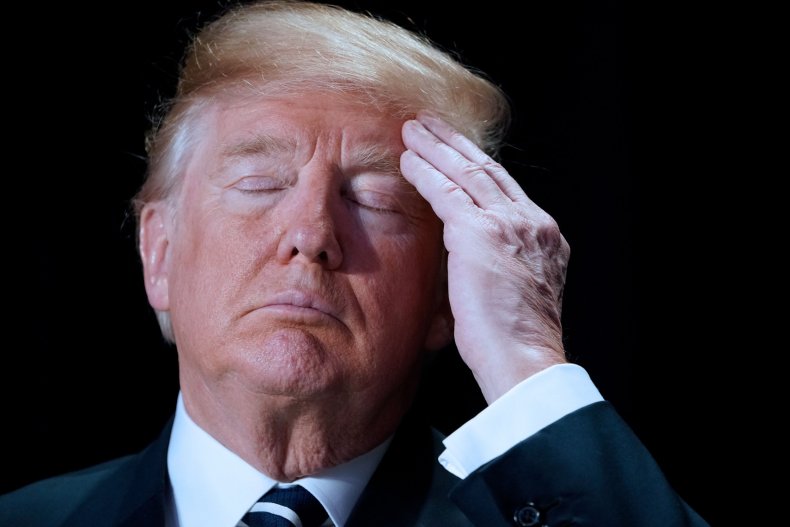 Trump also told CNN's Anderson Cooper in 2016, "One bad hamburger, you can destroy McDonald's."
"I'm a very clean person. I like cleanliness, and I think you're better off going there than maybe someplace that you have no idea where the food's coming from," Trump said. "It's a certain standard."
But a healthier diet is only half of Jackson's plan for Trump. After administering Trump's physical, the doctor said: "We are going to do both," referring to diet and exercise.
"The good part is, we can build on that pretty easily," Jackson said of the exercise part.
It is not yet clear whether Trump is also exercising more.