$800 Billion of Medicaid Cuts Coming in Trump Budget: Report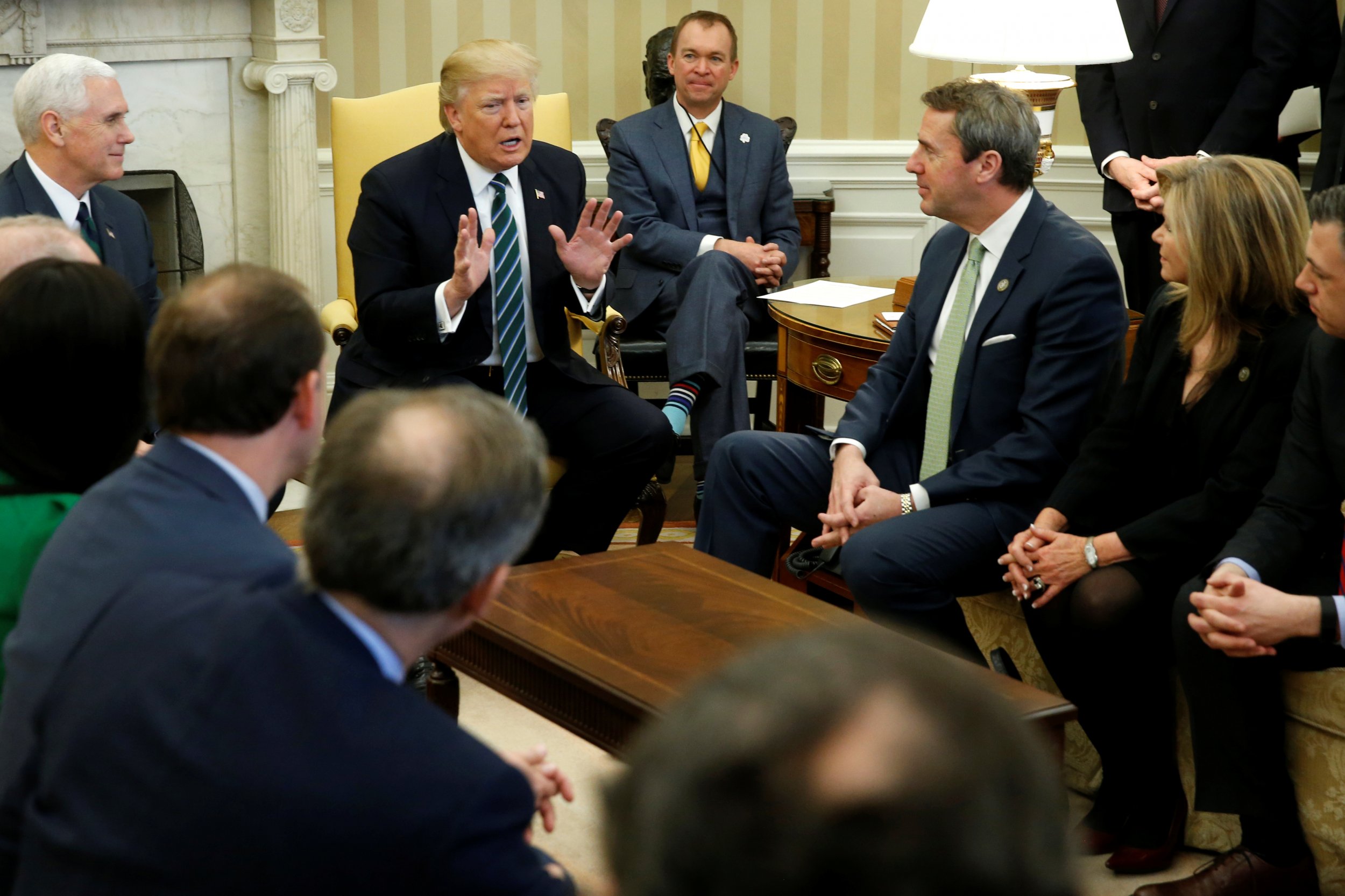 U.S. President Donald Trump's budget proposal, set to be unveiled on Tuesday, will include cuts to Medicaid and propose changes to other assistance programs for low-income citizens, The Washington Post reported on Sunday.
The White House did not immediately respond to a request for comment.
A Republican healthcare bill that passed the U.S. House of Representatives in early May seeks to overhaul the national healthcare system and cut more than $800 billion over the next ten years from Medicaid, the government health insurance program for the poor and disabled.
The healthcare bill faces a difficult time in the Senate, where Democrats and some Republicans worry about its impact on costs for low-income Americans, among other issues.
"In yet another broken promise to working people, President Trump's budget pulls the rug out from so many who need help," Senate Democratic leader Chuck Schumer said in a statement, in response to the report. "This budget is taking the fast lane to rejection by the American people and both parties in Congress"
The Post report said the White House would also give individual U.S. states more autonomy over a variety of anti-poverty poverty programs including the Supplemental Nutrition Assistance Program, or SNAP, the largest U.S. anti-hunger program, which was formerly called the food stamp program.
More than 44 million Americans received benefits from the SNAP program in February, according to the U.S. Department of Agriculture.