Trump to Meet Israel's Netanyahu in March After Jerusalem Embassy Move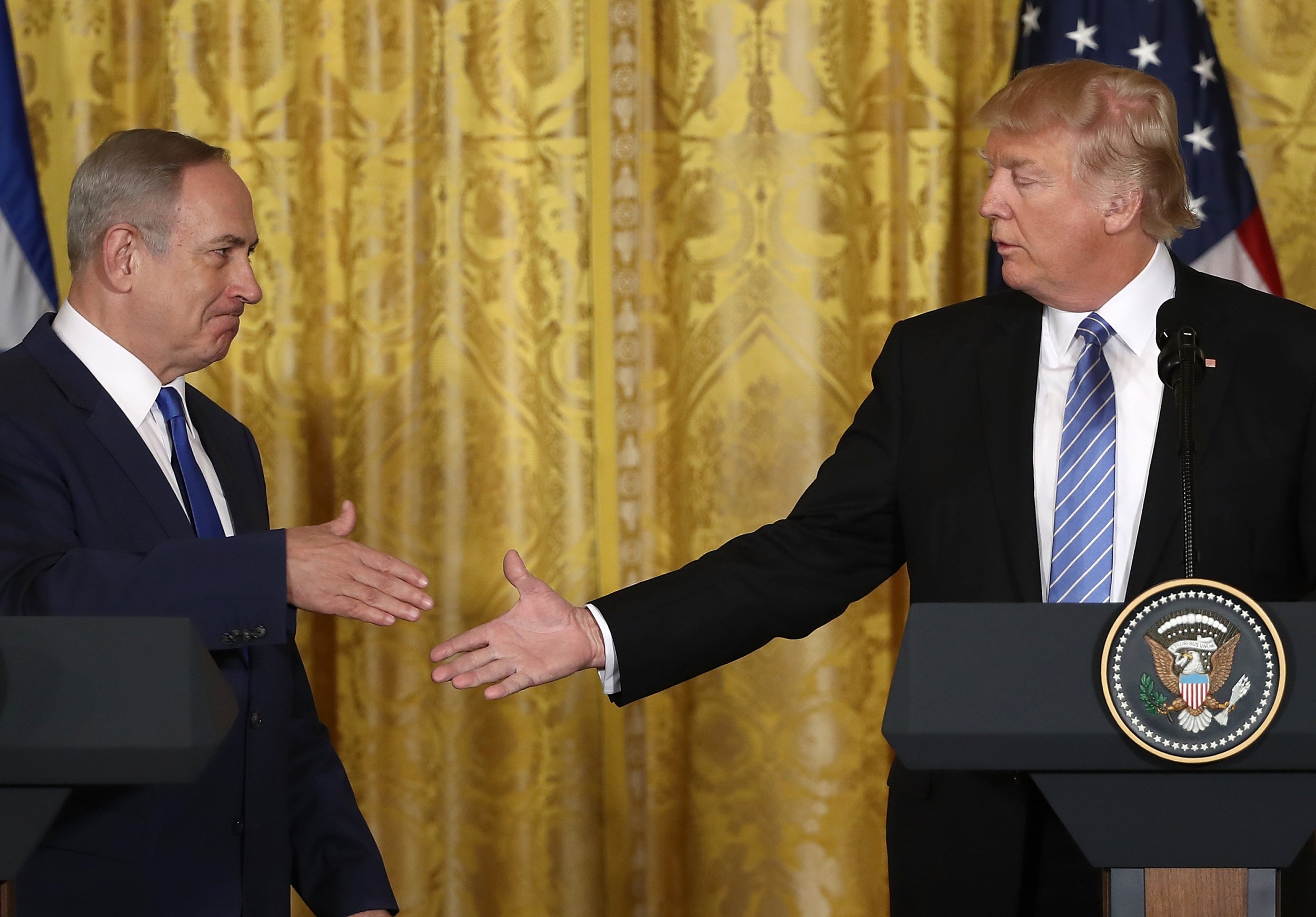 Israeli Prime Minister Benjamin Netanyahu said Thursday that he would meet with President Donald Trump in a March pow-wow in Washington, the fourth time since the American leader's inauguration.
Netanyahu said that he could possibly meet him before March but that had not been confirmed.
Since Trump entered the Oval Office on January 20, the pair have met three times, once in Washington in February before Trump visited the country in May, before a third sit-down in New York on the sidelines of the United Nations General Assembly in September.
The meeting will be the first since Trump's recent decision to order the relocation of the U.S. embassy from Tel Aviv to Jerusalem. The move effectively made it U.S. policy that Jerusalem is the capital of Israel.
But the Palestinians seek east Jerusalem for any future nation state and the majority of the international community holds that the city's status should be settled through direct negotiations and not unilateral moves.
Netanyahu's announcement came on the same day that Israel approved another 1,122 settlement homes in 20 settlements and outposts in the West Bank. The majority of the international community considers Israeli settlements to be illegal under international law.
It also comes after the murder of a Jewish father-of-six near his West Bank outpost on Tuesday. The shooting at a junction near the Havat Gilad outpost was praised by Palestinian militant group Hamas on Wednesday.
It said the murder was "a result of the Zionist occupation and crimes against our people."
U.S. Ambassador to Israel David Friedman, who has close ties to Israel and the hardline West Bank settlement of Beit El, condemned the attack and the Palestinian leadership in a tweet on Wednesday.
"An Israeli father of six was killed last night in cold blood by Palestinian terrorists. Hamas praises the killers and PA laws will provide them financial rewards. Look no further to why there is no peace," Friedman tweeted.
As the manhunt continued for the killers of 35-year-old Rabbi Raziel Shevach, Netanyahu praised Trump's envoy in the region for his reaction.
"I would like to congratulate Ambassador Friedman who tweeted direct and important comments that Abbas is supporting murderers who have murdered a father of six," Netanyahu said.