Trump To Meet With National Security Team Following 'Very Hostile' H-Bomb Test By North Korea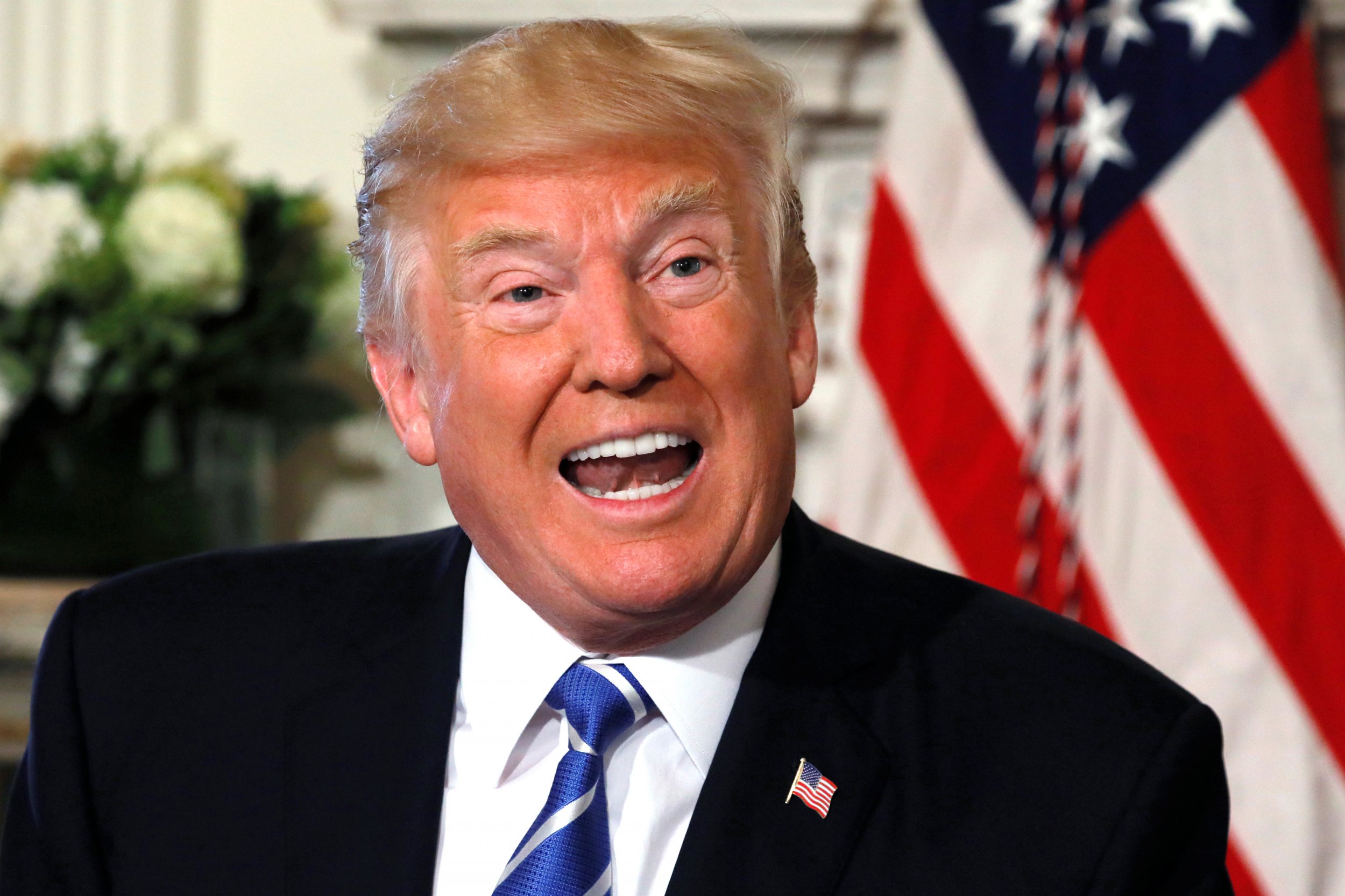 President Donald Trump is set to meet with his national security team on Sunday as the White House announced it was monitoring North Korea closely following the country's nuclear test.
Pyongyang said on Sunday it had tested "with perfect success" a powerful hydrogen bomb that was capable of being fitted to an intercontinental ballistic missile, in actions Trump said were "hostile and dangerous to the U.S."
It a series of tweets written on Sunday, the president said: "North Korea has conducted a major Nuclear Test. Their words and actions continue to be very hostile and dangerous to the United States.
"North Korea is a rogue nation which has become a great threat and embarrassment to China, which is trying to help but with little success."
Trump also hit out at Seoul for its talk of appeasing its neighbor, stating: "South Korea is finding, as I have told them, that their talk of appeasement with North Korea will not work, they only understand one thing!"
The Korea Meteorological Agency confirmed on Sunday that an artificial earthquake "9.8 times the power of the fifth nuclear test last year" was detected close to the site of North Korea's testing area, suggesting a larger weapon than in previous tests.
Following North Korea's announcement of the test, White House press secretary Sarah Huckabee Sanders confirmed the situation was being closely monitored, stating: "The national security team is monitoring this closely. The president and his national security team will have a meeting to discuss further later today. We will provide updates as necessary."
In addition, the president himself confirmed he would be meeting with military leaders on Sunday to discuss the situation.
Trump discussed how to "maximize pressure" on the rogue nation with Japanese Prime Minister Shinzo Abe as North Korea announced the news it had developed a hydrogen bomb that could fit on an ICBM.
The leaders spoke on the phone on Saturday and "reaffirmed the importance of close cooperation between the United States, Japan, and South Korea in the face of the growing threat from North Korea," the White House said in a statement seen by The Hill, their phone call coming several days after North Korea launched a missile over Japan.