Trump to Meet North Korea Leader Kim Jong Un at DMZ on Sunday
President Donald Trump said he intends to meet with North Korean leader Kim Jong Un to punctuate the his Asian visit after the G-20 Summit, and the rendevous will be in the Demilitarized Zone (DMZ).
The meeting might be classified, as neither the White House nor top security officials confirmed it before sundown in the States on Saturday. The president sent a tweet about a supposed meeting after the Group of 20 talks wrapped up in Osaka, Japan, on Saturday.
"I get along with him and I get along with other people," Trump said in this Los Angeles Times report. "I really have great relationships with everybody."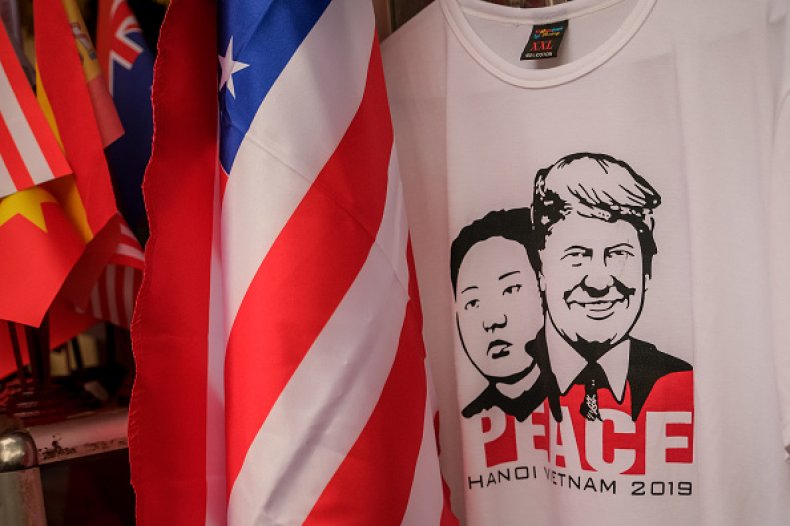 The South Korean government on Sunday — late Saturday in the United States — confirmed that Kim Jong Un will, indeed, meet Trump at the DMZ, according to the Washington Post.
"Kim Jong Un will join Trump for a meeting at the Korean demilitarized zone, South Korean President Moon Jae-in says," The Washington Post reported. "President Trump also confirms he'll meet with Kim, and says he'll look forward to it."
President Trump acknowledged the chairman's willingness to meet, and said he looks forward to more potential progress between Washington and Pyongyang.
"I understand they want to meet, and I'd love to say hello," Trump said. "It's going to be very short, but we are in territory that's very close. We don't have to take long trips to countries, so it's good for both of us."
Trump just finished meeting with world leaders in Japan, none of whom were the North Korean dictator that Trump has made efforts to schmooze a good relationship with and ease tensions of possible war.
"We'll be at — we may go the DMZ, the border," Trump said of the four-mile zone separating North and South Korea since their civil war ended in 1953.
"By the way, when you talk about a border, that's what they call a border," Trump said. "Nobody goes to that border, just about nobody. That's called a real border."
Trump says the meeting may be very short — possibly just for a handshake and photo op.
"I just put out a feeler because I don't know where he is right now, he may not be in North Korea," Trump said. "But I said if Chairman Kim, if we want to meet, I'll be at the border ... If he's there, we'll see each other for two minutes."