Trump Meeting Format Not a Top Priority for Putin, Kremlin Says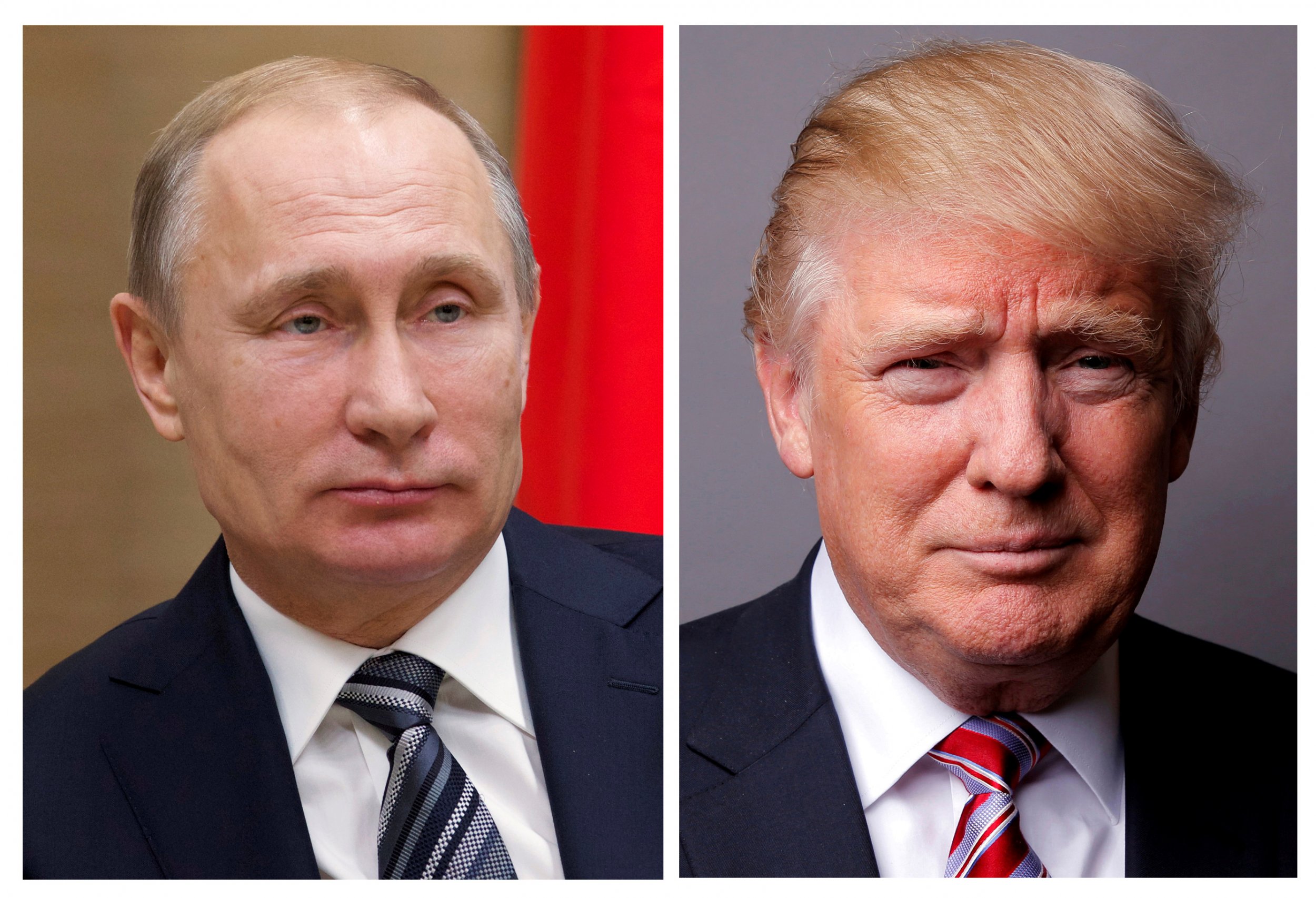 The Kremlin has underlined that the planned meeting between Russian President Vladimir Putin and U.S. President Donald Trump, will have to hinge on Putin's busy schedule.
Both leaders will attend the G20 summit in Hamburg, Germany next month—an occasion that has long been touted as their first chance for a face-to-face meeting. As the July 7-8 summit approaches, however, there has been no announcement regarding the exact date and format of the meeting. It is not clear if it will be a side meeting or a full-fledged bilateral sitdown.
Putin's spokesman, Dmitry Peskov, said on Friday that Moscow assumed from the outset that the G20 would be the place for the pair to meet, Russian state news agency Itar-Tass reports. The size of the meeting or its timing are still "to be determined by diplomatic channels," Peskov added.
Read More: Kremlin pollster calls 15 percent of Russians 'Shit' for Putin views
Meanwhile, reports from the U.S. suggest President Donald Trump is hearing from some hawkish advisers that he should also appear to be aloof. The advisers are concerned anything but an informal meeting with Putin could look problematic at a time when Trump's team is facing serious questions at home about possible improper contacts with the Russian government during the campaign.
According to Yuri Ushakov, a senior aide of Putin's and a former Russian ambassador to the U.S., as far as scheduling goes, Putin's concrete commitments at the G20 take priority.
"We will give the Americans the schedule of our president's trip to Hamburg, we will tell them about the meetings which we have agreed already and we will try to pencil into this complicated enough schedule, a very important and needed meeting," Ushakov told state news agency Itar-Tass on Friday.
The meeting's "format is still under discussion," Ushakov added. Among the leaders that Putin has agreed to meetings with are Japan's Prime Minister Shinzo Abe, France's President Emmanuel Macron and South Korea's President Moon Jae-in.
"Besides that there will be short meetings on the go with a range of state leaders," Ushakov added.
Trump's schedule appears no less busy, according to his national security advisor, H.R. McMaster. The president will aim to meet German Chancellor Angela Merkel, Mexican President Enrique Peña Nieto, British Prime Minister Theresa May, Japanese Prime Minister Shinzo Abe, Chinese President Xi Jinping and Indonesian Prime Minister Lee Hsien Loong.