Before Trump Meets Putin, Ukraine's President Wants to Prep the White House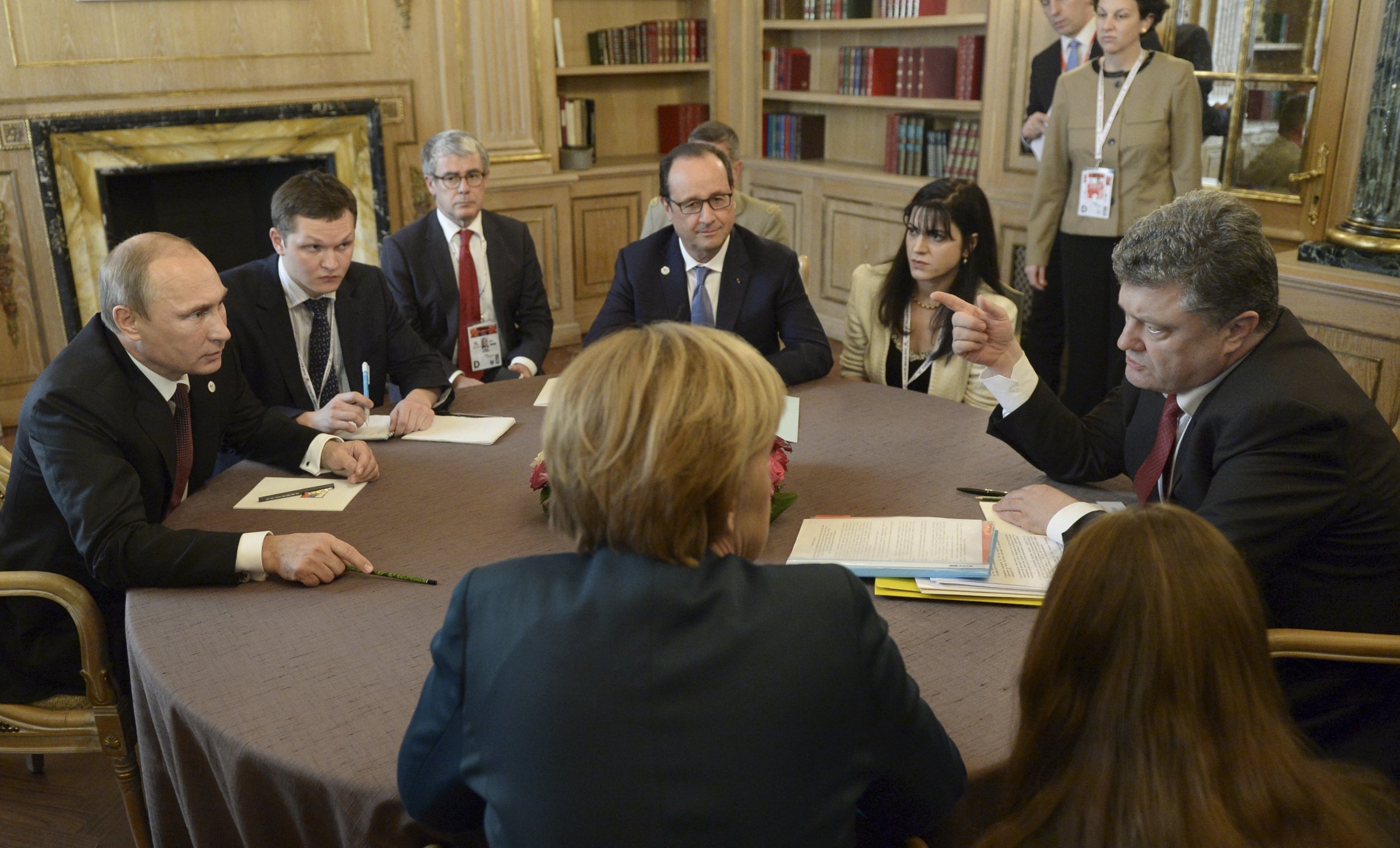 Ukraine's President Petro Poroshenko is planning to "arm" U.S. President Donald Trump with information so he does not fall prey to any "injustice" from Russian counterpart Vladimir Putin, Kiev announced Tuesday.
Poroshenko is visiting Washington D.C. Tuesday, with a meeting between him, Trump and Russia hawk Defense Secretary James Mattis scheduled.
Read More: Russian jets above Baltic Sea tailed by three European air forces
"It is very important that, as Ukrainian president, my meeting in the white House is sooner than the meeting with Putin," Poroshenko told a gathering of the Ukrainian community in the U.S., the presidential press service reports.
Trump has shown uncharacteristically pro-Kremlin views for a U.S. president, refraining from criticizing Putin, whom he had described in glowing terms during his campaign. He even said he would try to meet the Russian president before his inauguration. A meeting between the two is yet to take place and an ongoing scandal about the extent of undisclosed communication between Russia and the Trump camp has complicated Trump's aspiration to "get along" with Moscow.
The pair's first opportunity to cross paths will likely be next month at the G20 summit in Germany. Poroshenko, whose country's attempt to wring free of Moscow's political grasp in 2014 resulted in the first annexation of a European country's territory since the World War II and triggered the current political nadir between Russia and the West, has repeatedly expressed hope the U.S. would remain a partner.
His meeting with Trump before the G20 is important so that "everyone is armed with information and nobody leaves any chance for injustice." Tweeting video footage of his address in Ukrainian, Poroshenko promised he had come to the U.S. with a "fantastic program" of cooperation.
During his campaign Trump famously guaranteed Putin would not be "going into Ukraine" if he were to become president. A puzzled interviewer asked Trump if he was unaware that Putin "is already there."
"OK, well, he's there in a certain way. But I'm not there. You have Obama there. And frankly, that whole part of the world is a mess under Obama with all the strength that you're talking about and all of the power of NATO and all of this. In the meantime, he's going away. He take, takes Crimea," Trump responded.
Trump's confused comments prompted concern about the extent of his knowledge of the situation in Ukraine.
Poroshenko has repeatedly refuted suggestions Ukraine is disillusioned with the current U.S. leadership. On Tuesday he promised a "mighty" agenda of cooperation during his visit, saying "there will be meetings in the White House, meetings in the Department of State. There will be meetings in the Ministry of Defense, the Ministry of Trade, the Ministry of Energy," he said, referring to the U.S. departments responsible for these policy areas.