Trump Calls Melania His 'Rock and Foundation,' Asks for Birthday Card Signatures, Amid Affair Reports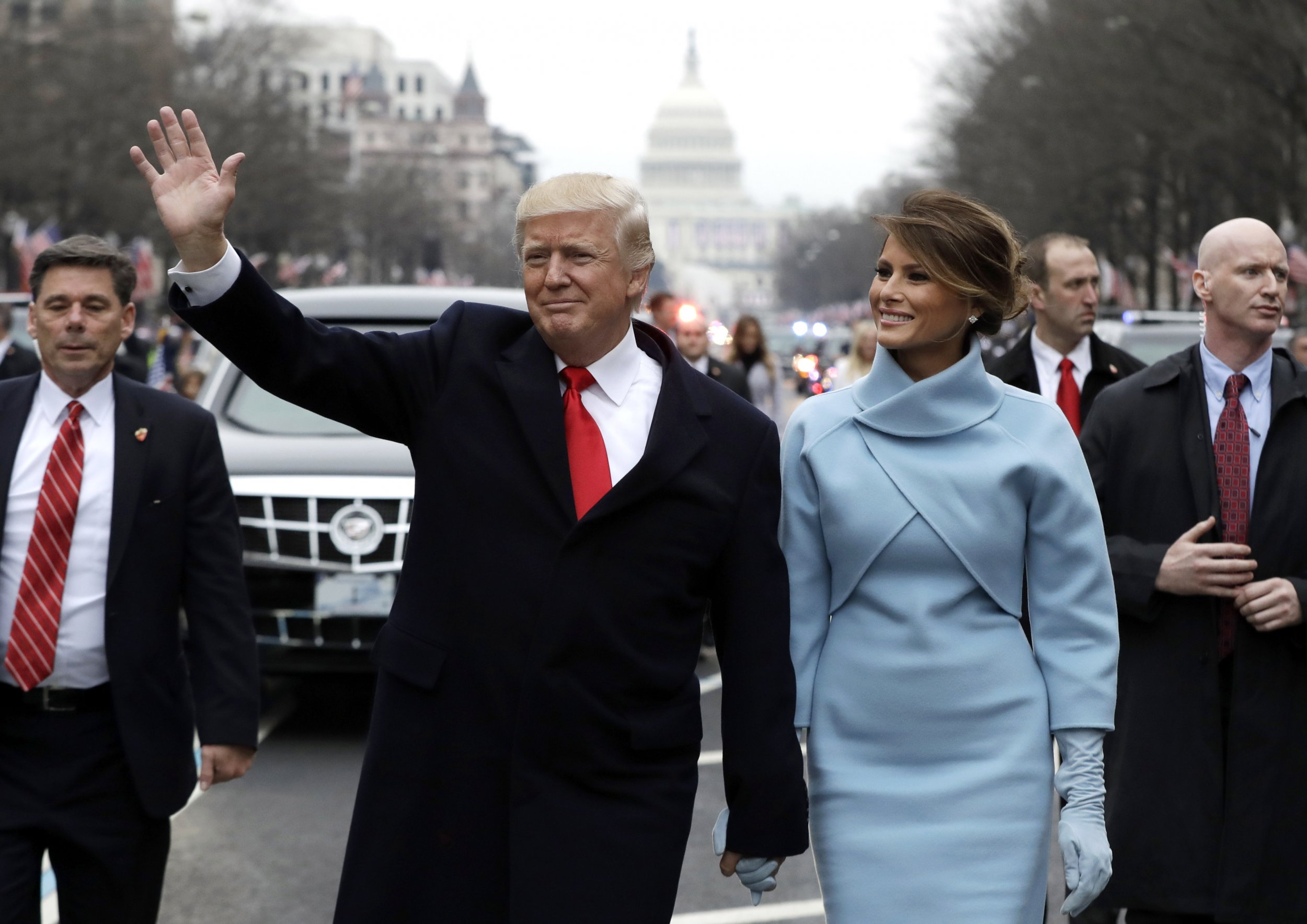 Amid reports of multiple alleged affairs, President Donald Trump called his wife Melania Trump his "rock and foundation" Sunday and asked his supporters to sign a card for her upcoming birthday.
Related: Eric Trump Is Using Manafort's Indictment to Raise Cash From 'Loyal' Republicans
In an email with the subject line, "My better half," from the Trump Make America Great Again Committee, the president asked subscribers to "Please join us in celebrating the First Lady and my BEAUTIFUL, kind-hearted and exceptional wife Melania's BIRTHDAY by signing her card."
"Melania is my rock and foundation, and I wouldn't be the man I am today without her by my side," he stated in the email. "She's the cornerstone of our family, and an incredible mother to our son, Barron. I'm so proud of her accomplishments, and I hope you'll wish her well on her special day."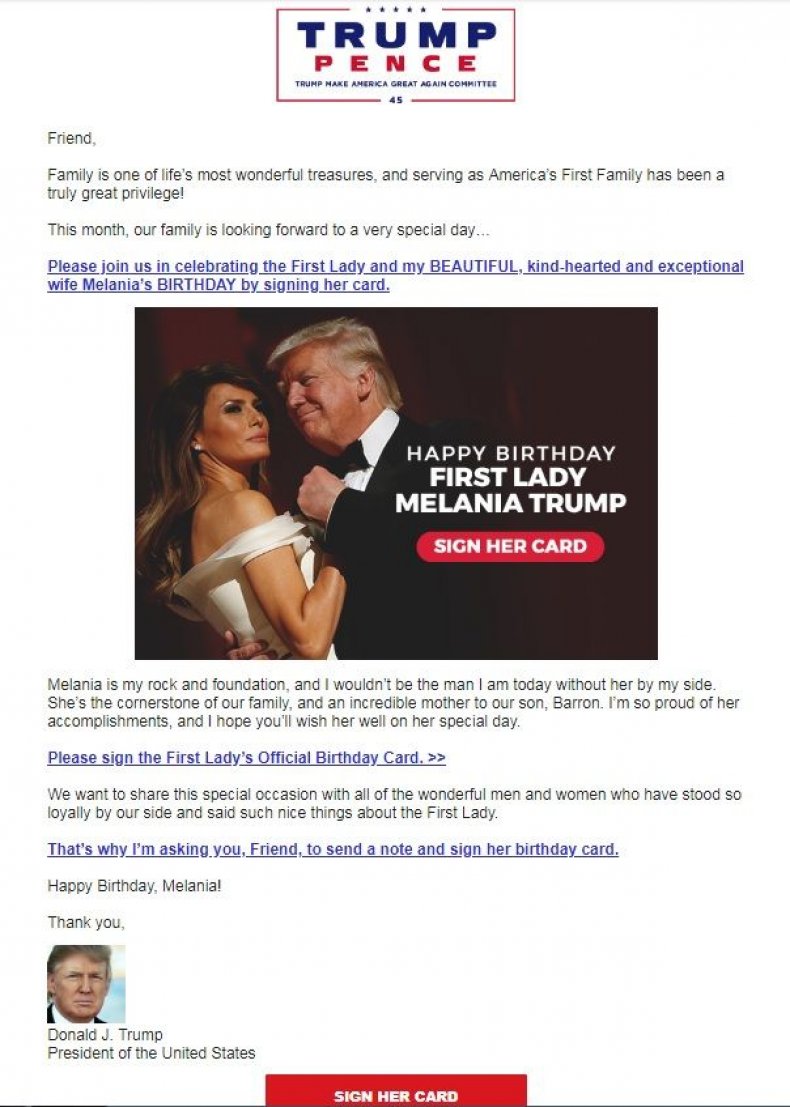 The email—with several links to a webpage to leave a birthday message for "our elegant and beautiful First Lady" who turns 48 on April 26—comes just days after the FBI raided the offices of the president's personal lawyer Michael Cohen reportedly seeking records related to payments to adult film star Stormy Daniels and former Playboymodel Karen McDougal, who claim they had affairs with Trump.
Prominently featured on the birthday webpage is a photo of the first couple holding hands during Trump's inauguration day. On the one-year anniversary of the inauguration, amid reports of her husband's alleged extramarital affairs, Melania Trump tweeted a photo from the day holding the arm of a military officer rather than the president's.
Though the webpage to sign Melania Trump's birthday card does not ask for a contribution to the Trump re-election campaign, it does state in small print at the bottom: "By providing your phone number, you are consenting to receive calls and SMS/MMS messages, including autodialed and automated calls and texts, to that number from each of the participating committees in the Trump Make America Great Again Committee, Donald J. Trump for President Inc. and the Republican National Committee."
Trump's campaign has been setting a rapid fundraising pace, announcing Sunday that they had raised $10 million in the first quarter of 2018, to leave it with $28 million in cash.