Is Trump OK? President's Mental Stability a 'Serious Problem,' Conservatives Say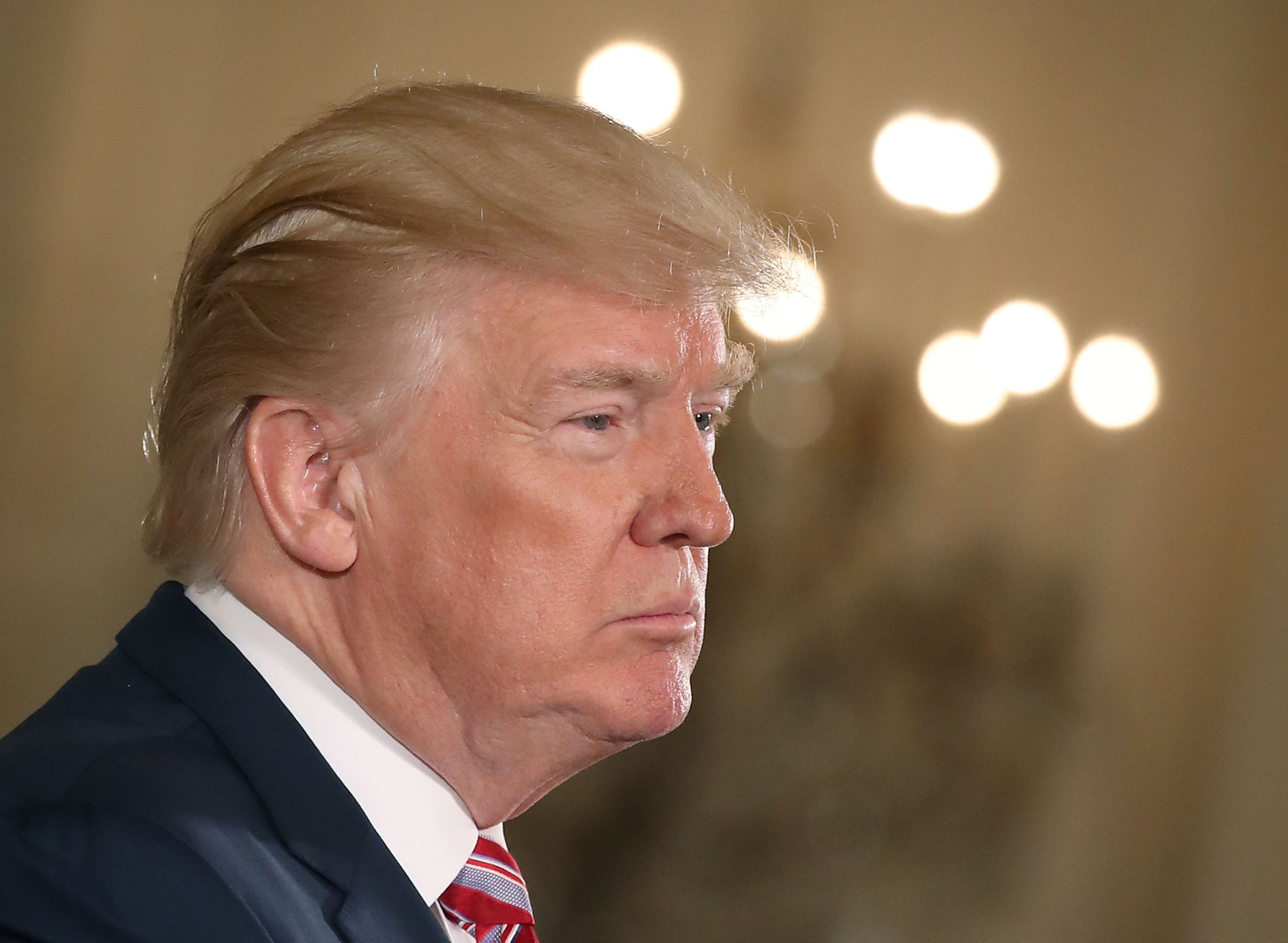 President Donald Trump's "mental stability" was questioned Monday morning by a conservative Washington Post columnist in lieu of his often chaotic first four-and-half months in office, as well as his response and tweetstorm to the terrorist attacks in London.
The columnist, Jennifer Rubin, was a guest on CNN's New Day and specifically called out Trump for being "erratic" and "unreliable," the latest comments by a member of the Republican's own party and the media to question his fitness for office.
"There are serious concerns about this president's mental stability, and there are serious problems when you have a president of the United States who is so erratic, so unreliable. This is incredibly damaging," Rubin said according to The Hill.
Rubin, who runs the Post's Right Turn blog, also cited the president's tweets toward London Mayor Sadiq Khan. "The problem is that we have a president who is not focused on the right things, who created controversy, who has taken the worst possible opportunity to attack the mayor of a city that has been attacked by terrorists," Rubin said.
Trump blasted the mayor for what he considered a "pathetic excuse" of a statement after three men conducted a van and knife attack Saturday at London Bridge and the neighborhood of Borough Market, killing seven people and injuring 48 more.
Before that, Khan, attempting to keep his citizens calm after the country's third attack in the last three months, had said that there was "no cause for alarm" while explaining an increased police presence in the city.
Trump then called out Khan by citing the number of victims, tweeting: "At least 7 dead and 48 wounded in terror attack and Mayor of London says there is "no reason to be alarmed!"
Trump has been hit with harsh words from Republican lawmakers and more right-leaning members of the media both during his campaign and since he took office in January. According to Vanity Fair, Morning Joe host Joe Scarborough said last month of Trump: "This is, unfortunately, not a learning curve. This is a man in decline."
Carl Bernstein, of Watergate fame, said in May he and other journalists had spoken to Republicans who were second-guessing Trump's mental acumen.
"We have many reporters, myself included, who have talked to numerous people, Republicans on Capitol Hill, who in private will tell you they doubt the stability of this president," Bernstein said on CNN.