Democrats Think Trump Is Mentally Ill and Are Contacting Psychologists to Help Remove Him From Office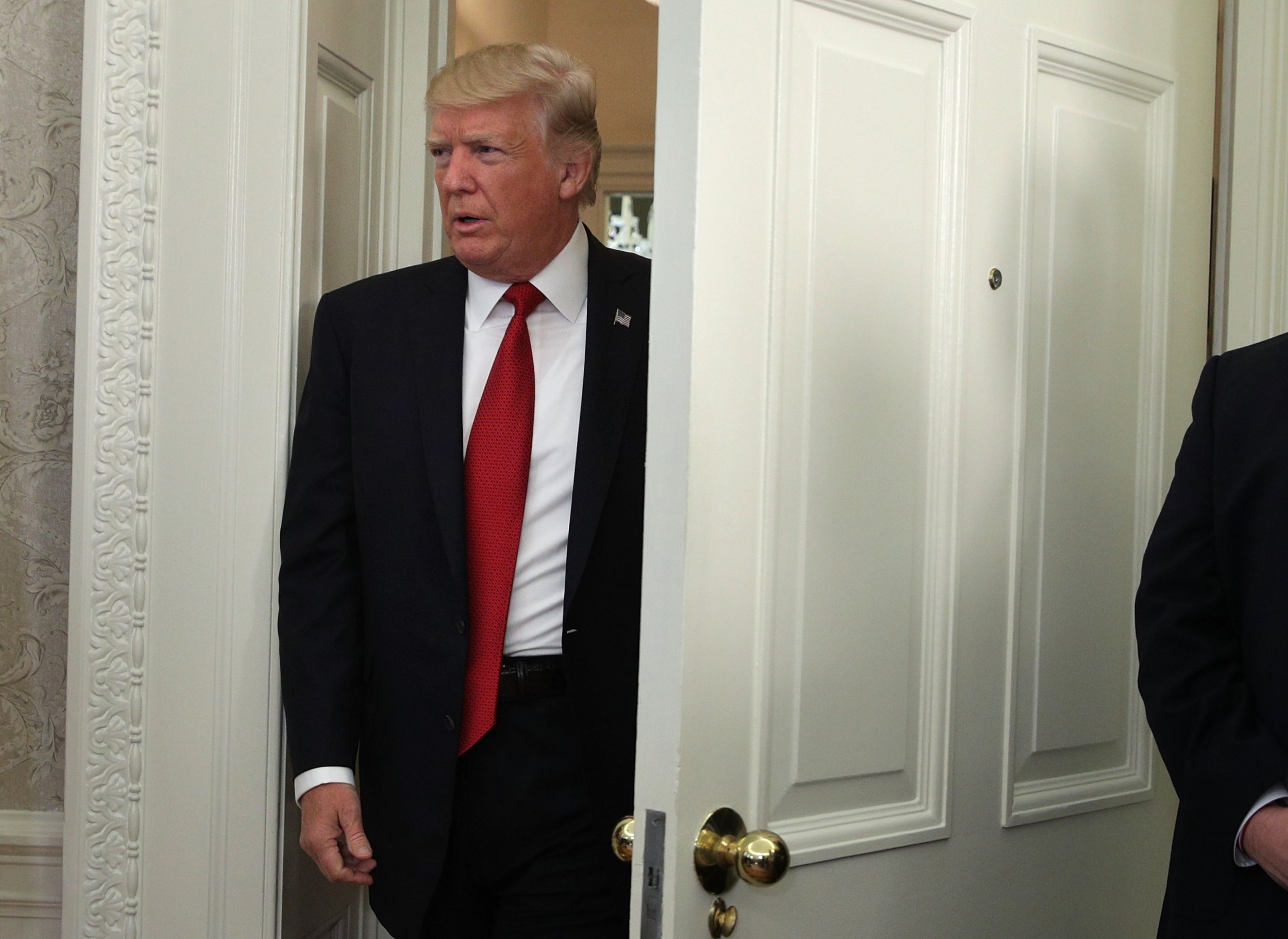 One Democrat has become so concerned with Donald Trump's mental health that she has reached out to the psychologist behind a political group calling for the president to be removed from office.
California Representative Jackie Speier, has contacted John Gartner, a former assistant professor at Johns Hopkins medical school and founder of Duty to Warn, her office confirmed to Newsweek Tuesday. A collection of mental health professionals, the political action committee has advocated for Trump's removal under the 25th Amendment.
Related: Will Trump be impeached, removed via the 25th Amendment or resign?
"It's one thing from my non-professional, non-clinical standpoint [to] believe that someone does not have the capacity to do the job, it's another thing to talk to experts and [those] who can deal with mental psychosis on a daily basis, so I wanted to hear from them," Speier told BuzzFeed News Monday.
Speier has also called for the president to be ousted under the amendment, writing in an August tweet that he "is showing signs of erratic behavior and mental instability that place the country in grave danger."
Speier is not alone. Six Democrats, from both the House and Senate, have contacted Yale psychiatry professor Bandy Lee over recent months to discuss Trump's mental state, BuzzFeed News reports. Lee is the editor of a book released this month titled The Dangerous Case of Donald Trump. It features 27 psychiatrists, psychologists and mental health experts assessing the president's state of mind.
They argue that the American Psychiatric Association's "Goldwater Rule," which prevents mental health professionals diagnosing public figures they have not examined, is superseded by a "moral and civic duty to warn" about a "dangerously madman."
However, they do not formally diagnose him and stop short of advocating for specific methods to remove him from office. Yet in his chapter in the book, Gartner writes that "Trump is a profoundly evil man exhibiting malignant narcissism." He adds that "history will not be kind to a profession that aided the rise of an American Hitler through its silence."
Under Section 4 of the 25th Amendment, the vice president and a majority of the executive branch can draft a written declaration that the president is unable to perform his duties. Congress must then vote with a two-thirds majority in both chambers in order to remove him or her from office.
While some Democrats have already sought to begin impeachment proceedings against Trump, the 25th Amendment has been viewed by others as a more appropriate measure. Indeed, a recent Vanity Fair article included the claim that Trump's former chief strategist Steve Bannon had told the president that the 25th Amendment posed the greatest threat to his future in the White House.
There is no indication of either Trump's Cabinet or a strong number of Republicans being ready to openly support the president's ouster anytime soon. However, there have been signs of Republicans questioning his suitability for the position. Democratic Senator Al Franken of Minnesota said as early as February that "a few" Republicans had expressed concerns to him about Trump's mental faculties.
And, in an extraordinary attack on Tuesday, GOP Senator Bob Corker of Tennessee said that Trump has "great difficulty with the truth" and had "proven himself unable to rise to the occasion."