Trump 'Is Mentally Ill,' Doctor and Former Vermont Governor Howard Dean Says
Dr. Howard Dean, a physician who previously served as the governor of Vermont, told MSNBC on Sunday that Donald Trump suffers from mental illness and he is unfit to be president.
"I've long believed the president is mentally ill," Dean said as part of a panel discussion hosted by Alex Witt, Raw Story reported. "And I believe narcissism overcomes his ability to know, A, what's good for the country, and B, what's good for him."
Dean's remarks came in the context of Trump's response to the death of Republican Senator John McCain of Arizona. The president repeatedly attacked McCain for opposing his policies and was reportedly not invited to the senator's funeral.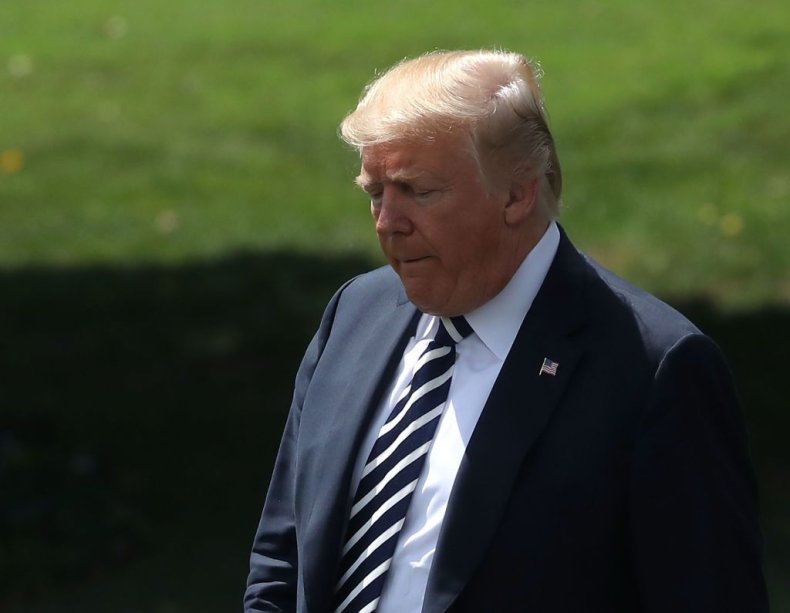 "Trump has been an outlier since he's been president and he's not a particularly well respected person," Dean explained. "He wasn't very well respected when he was in business in New York and he's not very well respected now."
Continuing, the former governor argued that Trump won't "change after 70-odd years."
Numerous others have previously raised concerns about the president's mental fitness. In 2017, a group of psychiatrists and psychologists released a book analyzing the president's mental health, which became an instant bestseller.
In his bestseller Fire and Fury: Inside the Trump White House , Michael Wolff alleges that several of those surrounding the president on a regular basis had become aware that "his mental powers were slipping."
Responding to the claims in early January on Twitter, the president said that his "two greatest assets have been mental stability and being, like, really smart." He also referred to himself as "a very stable genius."
Prior to that, in early December, Yale psychiatrist Dr. Bandy X. Lee sent a briefing to lawmakers from the House and Senate raising concerns about the president's mental state.
"Lawmakers were saying they have been very concerned about this, the President's dangerousness, the dangers that his mental instability poses on the nation," Lee told CNN in an interview at the time. "They know the concern is universal among Democrats, but it really depends on Republicans, they said. Some knew of Republicans that were concerned, maybe equally concerned, but whether they would act on those concerns was their worry."
Other experts have criticized the speculation around Trump's mental health. They have cited the Goldwater rule, which advises mental health professionals against giving an opinion regarding the mental state of an individual they have not personally examined.
However, in July 2017, the American Psychoanalytic Association sent notice to its 3,500 members telling them they should not feel bound by the rule when it comes to public figures.