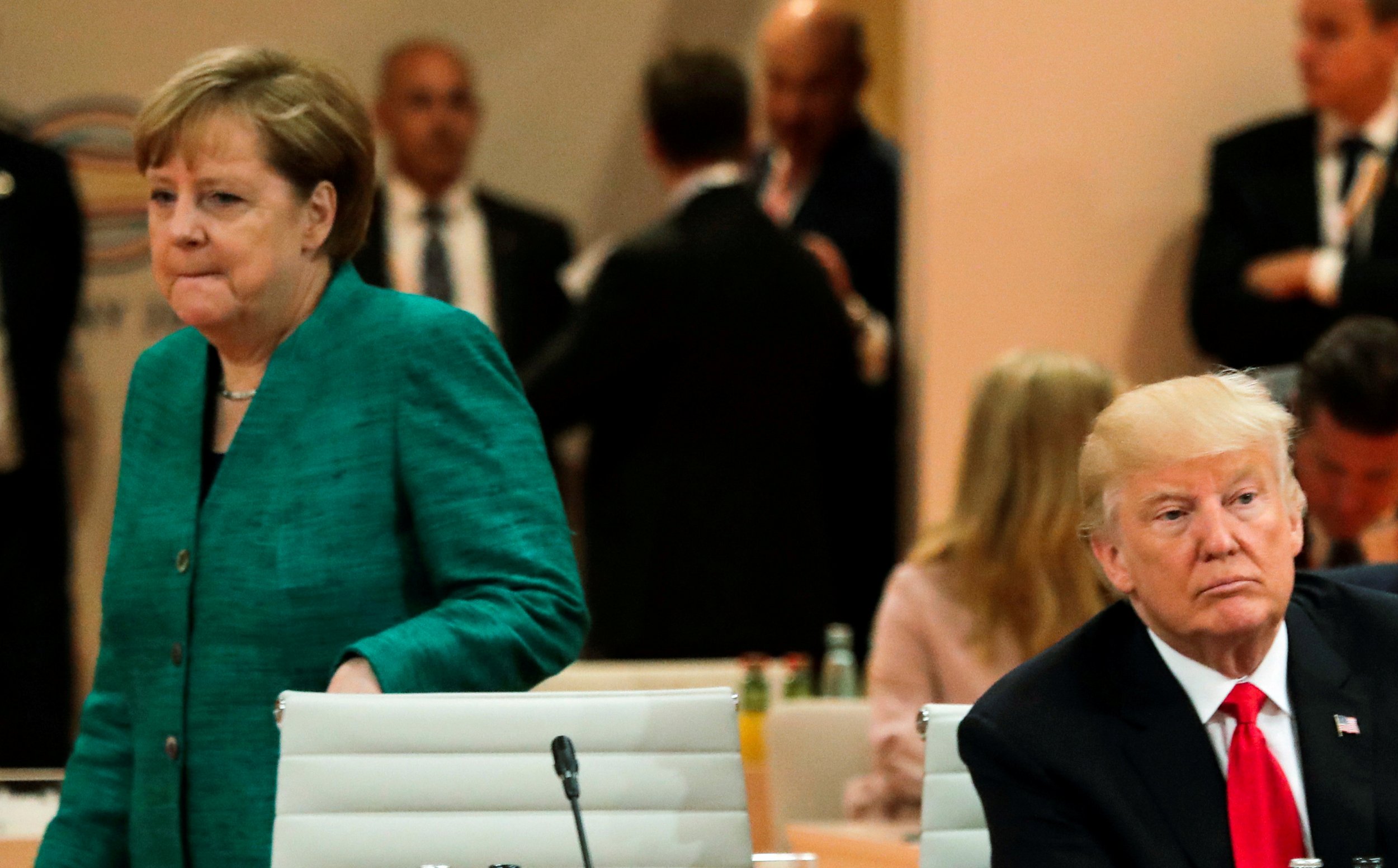 President Donald Trump has long called for China to take an increased role in curtailing North Korea's missile and nuclear defense programs, but the U.S. commander-in-chief may have found a different ally in the diplomatic nightmare: German Chancellor Angela Merkel.
Merkel, who is up for a re-election bid next month, has not been one to really heap praise on Trump or his young administration. But she did offer Wednesday strong support to the embattled president and stated that Germany and the rest of the European Union should also be at the forefront of pushing Kim Jong Un's regime to the negotiating table, Reuters reported, citing a Germany business daily.
"We should do more," Merkel, said while also stating that a military conflict with North Korea could be avoided. "We cannot simply insist on a diplomatic solution while we sit and do nothing."
To date, China and Russia, as well as Japan and South Korea, have gone back and forth on the best ways to handle Kim and his government's threats of war and nuclear strikes. But Merkel, who is viewed as perhaps the most powerful politician on her continent, appeared to be calling for greater involvement around Europe.
Indeed, with North Korea watchers estimating major U.S. cities could be in the range of Kim's missiles, European cities could also be in grave danger should North Korea ever follow through on any of its ominous threats.
In the same interview, Merkel addressed critics' calls for her to come out against Trump and his demands for NATO allies to ante up and contribute more to the organization's defense fund. Merkel fully backed Trump while saying relations between the two powers were strong even if she doesn't always agree with the bombastic American executive.
"If you take the president of the United States, whatever differences of opinion there may be, I know he prevailed in a tough election," Merkel said. "It wasn't reserved for him on a silver platter."
Merkel added, "In the end, he won the election under American electoral law, and that means he is democratically elected and that this person should be shown the appropriate respect, regardless of how I assess his views."
Merkel's words could also be considered surprising since she and Trump have not had the best of exchanges or interactions. Trump famously did not respond to Merkel's question of "Do you want to have a handshake?" in front of photographers and reporters when they met in March, even though they shook hands other times during her White House visit.
Trump made up for the perceived snub or snafu when he and Merkel again met for a meeting prior to the Group of 20 summit early last month, and the pair shook hands.