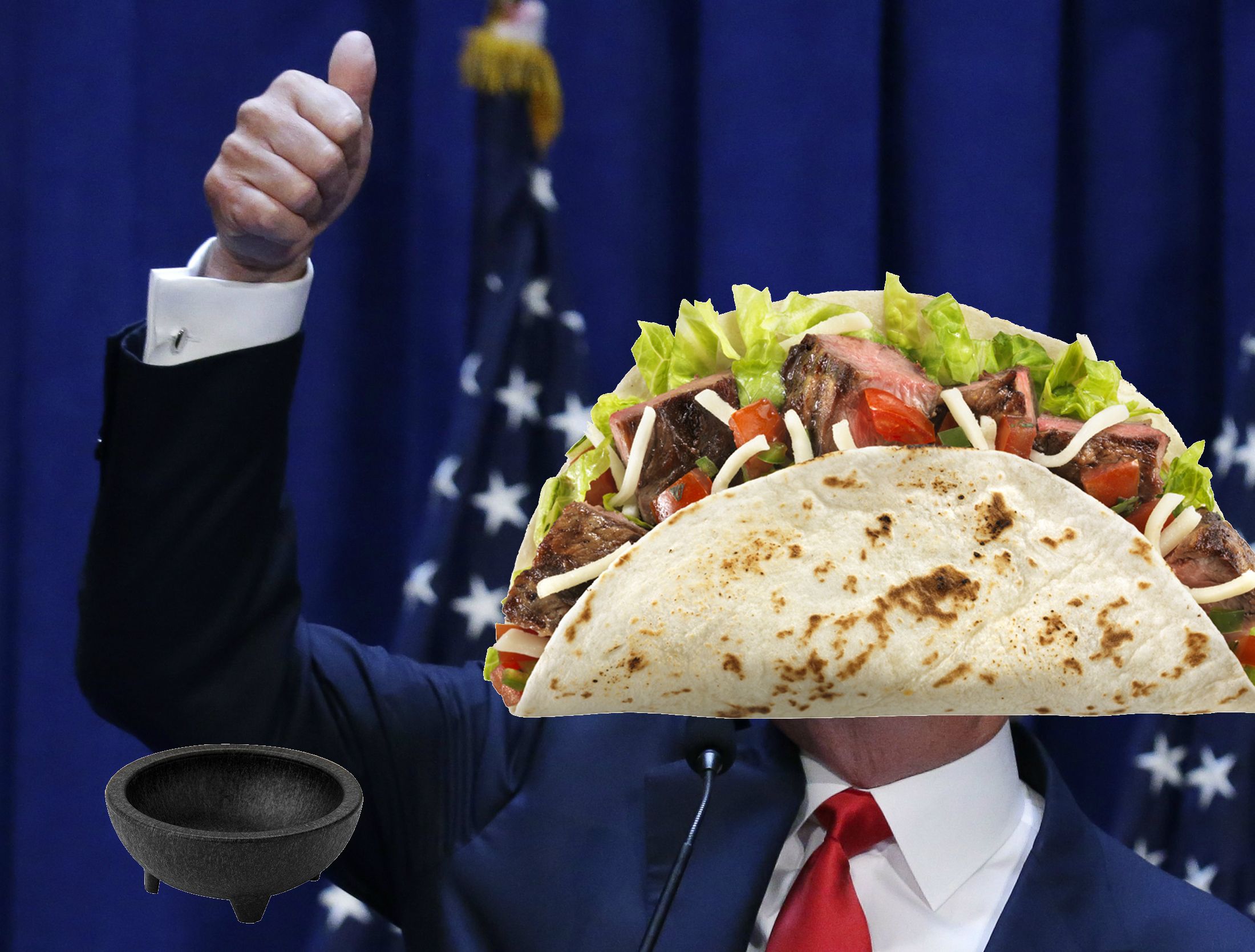 If (when?) Donald Trump says "Mexico" tonight, you can score some free guacamole (goes well with this $75 guaca-bowle), courtesy of Seamless clone Eat24.
From the company's website:
All you need to do is watch the first GOP primary debate (Thursday at 9 p.m. EST on Fox News) and wait for Mr. You're Fired to say "Mexico." Yup, every time (every. single. time.) Donald Trump says "Mexico," Eat24 will post a coupon code on Twitter@Eat24 for $5 off* your order of $10 or more on Eat24.com or the Eat24 app(#HolaDonald).
The company suggests using the coupon(s) for tacos, but also says "cheese enchiladas, pupusas, chicken tamales" and even pepperoni pizza are acceptable.
During his campaign announcement, Trump said, "When Mexico sends its people, they're not sending their best. They're sending people that have lots of problems and they're bringing those problems with us. They're bringing drugs. They're bringing crime. They're rapists."
Trump's comments were universally denounced.