Trump's Middle East Policy Could Include Casinos, Says Former Top White House Ethics Lawyer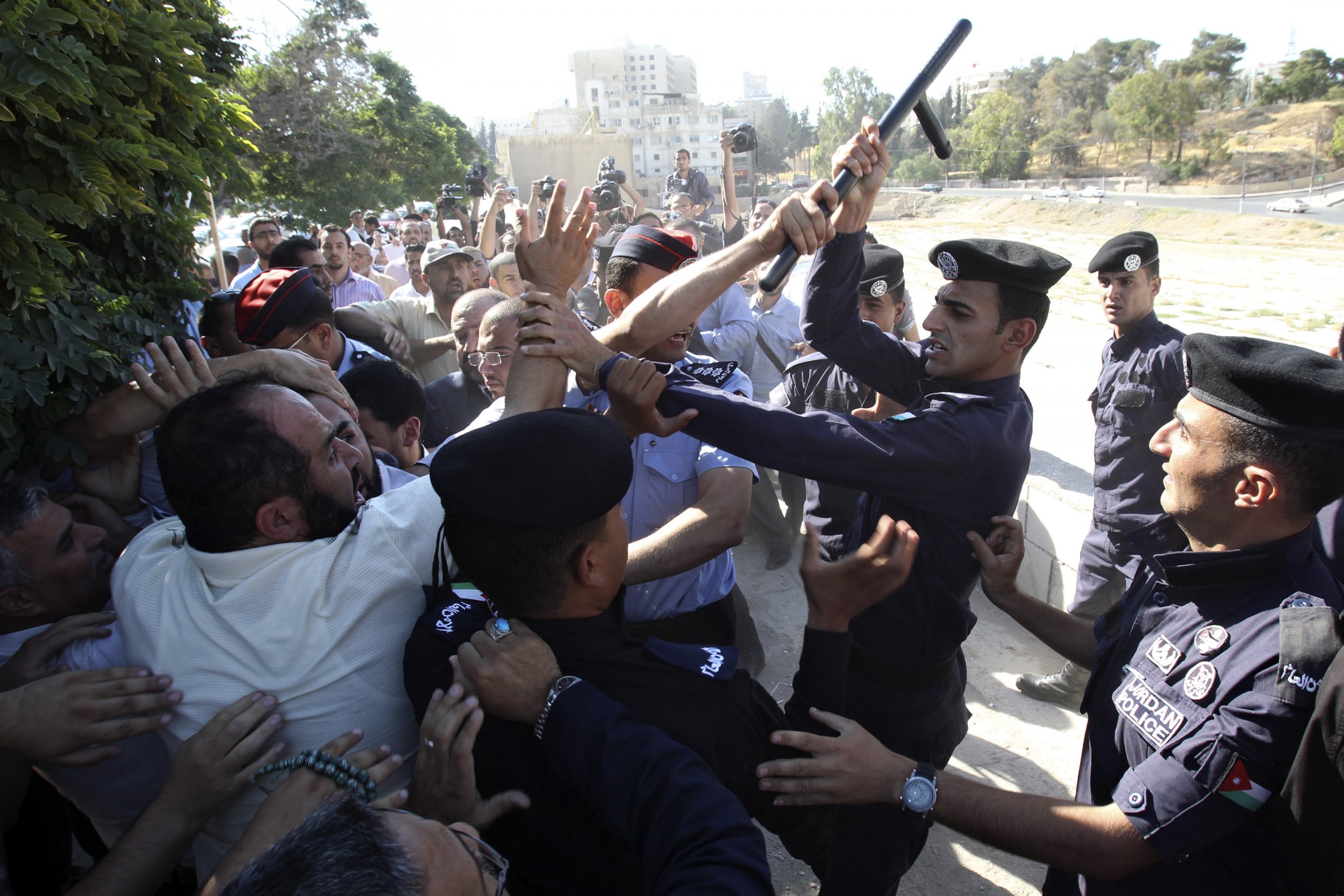 President Donald Trump has kept his trademark for a casino in Jordan, where gambling is illegal and a deeply controversial issue, the Associated Press reported Tuesday. The revelation has renewed concerns over the relationship between Trump's business interests and U.S. politics abroad, according to a former top White House ethics lawyer.
Trump, who handed the reins of the Trump Organization to his adult sons after he became president, did not dissolve the company's claim to a proposed Donald Trump casino in Jordan although he did dissolve several others interests, including several connected to Saudi Arabia. Trump's Middle East business ambitions have come under fire since his election, especially those involving monarchies such as Jordan and Saudi Arabia where private holdings and government funds have been closely tied. The proximity of Trump and other world leaders to these deals led critics such as Richard Painter, the chief White House ethics lawyer under former President George W. Bush, to question whether Trump is flouting U.S. law.
"We don't want foreign governments in a position to pay off our politicians with special treatment," Painter, who was part of a lawsuit against Trump involving the president's alleged conflicts of interest abroad, told AP.
"If we're going to get involved in trying to work out Middle East peace, Jordan is a key player," he said. "We're going to have a lot of different things on the table and I guess this casino is going to be part of what's on the table. ... That's just corruption."
Jordan, led by King Abdullah II, has been a close ally of the U.S. in Washington's fight against jihadist organizations such as al-Qaeda and the Islamic State group, also known as ISIS. Jordan has also played a role in negotiations in the neighboring Israeli-Palestinian conflict. Abdullah, an advocate of Palestinians' national aspirations, met with Trump last month; soon after, the U.S. president appeared to reverse his position on the construction of settlements on Palestinian-claimed territory, adapting a much colder stance toward Israel's plans.
Gambling has been declared illegal in Jordan and Trump's application to build the casino would be rejected under the current laws, government spokesperson Mohammed Momani wrote to AP in an email. This law was briefly bypassed when the country's then-Prime Minister Marouf al-Bakhit quietly approved a bid by a U.K. developer to build a multimillion dollar, foreigners-only casino by the Dead Sea. The project was later frozen; Bakhit resigned from office after mass protests from conservative religious groups condemned the casino's construction, The Guardian reported.
The Trump Organization told AP that it reserved the right to renew the casino trademark and, under the supervision of Donald Trump, Jr. and Eric Trump, the company opened the new Trump International Golf Club in Dubai last month.