Health Care Premiums Are Rising Because of Republicans, Senate Democrats Argue in Midterm Message
As premiums for the Affordable Care Act, or Obamacare, rise dramatically, Democratic leadership wants to make one thing clear: The blame lies on the right side of the aisle.
Republicans made several unsuccessful attempts to repeal Obamacare in late 2017 but were able to remove its individual mandate, which required all Americans to have insurance or pay a penalty. The mandate worked to keep premium costs down by having a large number of young, healthy Americans pay in to mitigate the costs of the sick and the elderly. If cheaper alternatives are presented, and a critical mass of users leave, the program will no longer be economical.
"We Democrats are going to be relentless in making sure the American people exactly understand who is to blame for the rates," Senate minority leader Chuck Schumer said at a press conference Tuesday afternoon. "It was not [the Affordable Care Act] making these premiums go up, it was rather Republican efforts to do so."
Insurers in Maryland are now proposing hikes of up to 91 percent for healthcare coverage sold through Obamacare. In Virginia, BlueCross BlueShield is proposing a rate increase of 26.6 percent for its BlueChoice single risk pool, and Cigna proposed raising premiums by 15 percent. In order to mitigate even higher increases in premiums, BlueChoice said they would reduce benefits and increase out-of-pocket payments.
"We are at a place in the individual market where any increase at all creates stress in the marketplace," said Alfred W. Redmer Jr., Maryland's health insurance commissioner during a conference call with reporters. "We have folks in Maryland that are struggling, that are trying to do the right thing—and they're paying more for their health insurance than they are for their mortgage."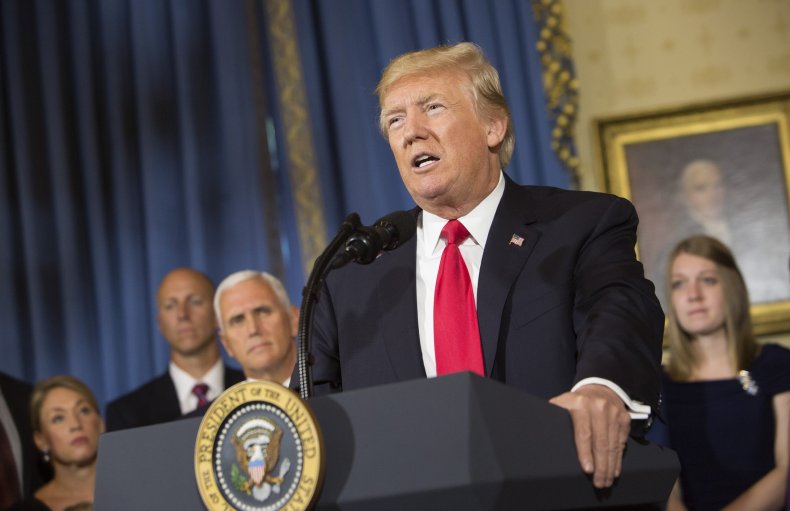 More increases are expected to trickle into the news over the next few months as states announce their premium rates for 2019.
Parts of the Republican Farm Bill, currently making its way through Congress, could also work to dismantle Obamacare and raise health care premiums. The bill calls for $65 million to go toward association health plans, which could lead another 4.3 million Americans to drop out of the Affordable Care Act. President Donald Trump's proposed broadening of short-term insurance could also encourage weakened exchanges.
A recent poll showed that voters in key midterm districts were less likely to vote for representatives who attacked Obamacare, or the Affordable Care Act. Between 39 percent and 49 percent of respondents said they were less likely to vote for Republicans who voted to repeal Obamacare. Between 28 percent and 36 percent said they would be more likely to support that candidate for voting to repeal Obamacare.
An April Washington Post–Kaiser Family Foundation poll found that 51 percent of Americans supported a single-payer, national health plan.
"Republicans control the House, the Senate, the presidency," Schumer said. "The rates go up, especially after all their actions, it's on their back, and they know it."
Republicans, meanwhile, argue that Obamacare was unaffordable and broken to begin with and that they're working to provide alternatives.
"We're seeing more the true costs of a terribly flawed ObamaCare health system that's still in place, and so I continue to urge the Senate Republicans to unite and find a way to repeal ObamaCare and really replace it with more affordable, patient-centered health care," said House Ways and Means Committee Chairman Kevin Brady.