Donald Trump is 'Misogynist Pig' For 'Mocking' Christine Blasey Ford, Says Michael Avenatti
President Donald Trump is a "misogynist pig" for mocking Christine Blasey Ford's testimony against Supreme Court nominee Judge Brett Kavanaugh at a campaign rally on Tuesday night, according to frequent Trump adversary and attorney Michael Avenatti.
Trump questioned the veracity of Ford's claims in Southaven, Mississippi—specifically her inability to remember exactly when and where the alleged sexual assault occurred or how she got home after the attack.
"'I had one beer!'" Trump said, imitating Ford. "How did you get home? 'I don't remember.' How did you get there? 'I don't remember.' Where is the place? 'I don't remember.' How many years ago was it? 'I don't know. I don't know. I don't know!'"
Avenatti blasted Trump for having "no respect for women" and said the president's comments should be enough for condemnation across partisan lines.
"Regardless of your politics, you should be outraged by the POTUS standing before a crowd and mocking a woman who claims she was sexually assaulted. @realDonaldTrump sought applause and laughter at her expense. Call him what he is - a misogynist pig with no respect for women," Avenatti tweeted.
Avenatti had been highly critical of Trump well before the president sounded off on Ford. The California lawyer has represented adult film star Stormy Daniels (real name Stephanie Clifford) against Trump and the president's former attorney Michael Cohen in a legal dispute over a nondisclosure agreement meant to keep Daniels quiet about an alleged affair with Trump in 2006.
Avenatti had also injected himself into the highly partisan fight over Kavanaugh's confirmation process, potentially damaging Trump's ability to put a second justice on the Supreme Court before the midterm elections next month.
Avenatti represents Julie Swetnick, the third woman to accuse Kavanaugh of either sexual assault or misconduct. Swetnick claimed that Kavanaugh and his friend Mark Judge had spiked alcohol with drugs at parties in high school in order to assault or rape women, and that she was a victim.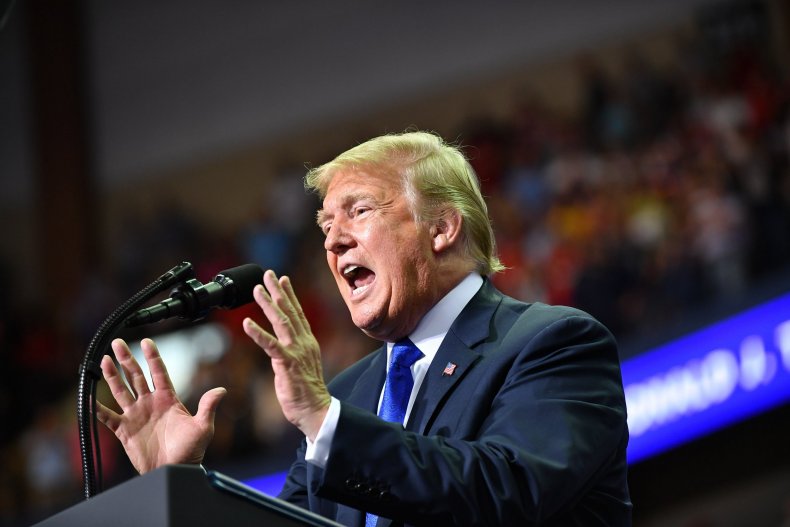 Swetnick made her allegations public last week in a sworn affidavit and wanted to be interviewed by the FBI. Last Friday, after Trump's request, the bureau began an investigation into the allegations against Kavanaugh. The longtime federal judge has denied ever sexually assaulting anyone.
Trump has fired back at Avenatti before, at least on Twitter.
"Avenatti is a third rate lawyer who is good at making false accusations, like he did on me and like he is now doing on Judge Brett Kavanaugh. He is just looking for attention and doesn't want people to look at his past record and relationships - a total low-life! " the president tweeted September 26.