Donald Trump Claiming Victory in Undecided States Prompts Wave of 'I Hereby Claim' Memes
As some votes are still being counted in the 2020 presidential election, President Donald Trump has essentially declared himself victorious in states that are too close to predict, as well as one (Michigan) that has been called for former Vice President Joe Biden. On Wednesday evening, Trump tweeted out that his campaign "claimed, for Electoral Vote purposes, the Commonwealth of Pennsylvania (which won't allow legal observers) the State of Georgia, and the State of North Carolina, each one of which has a BIG Trump lead. Additionally, we hereby claim the State of Michigan if, in fact,....."
Trump's detractors found the move premature at best and unhinged or dictatorial at worst. Among those calling the president out were some celebrities who have been watching the election closely and tweeting about the returns regularly.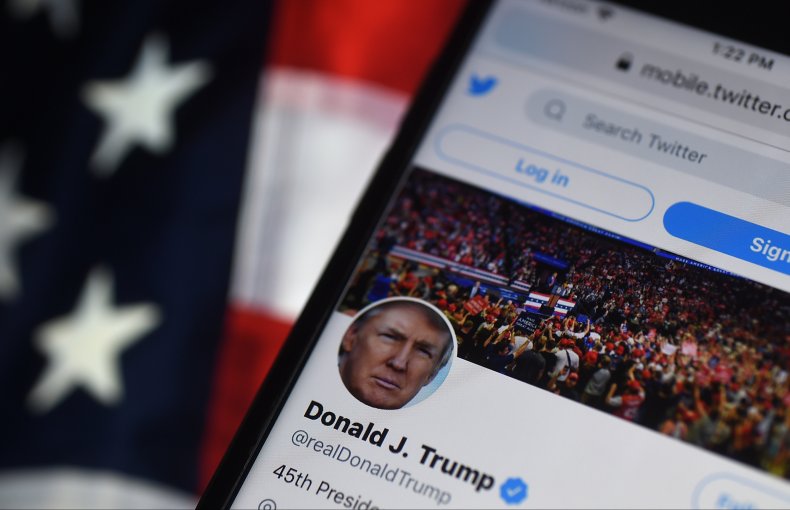 Here is Trump's original message, which was flagged by Twitter—along with others from him and family members—for sharing false information:
Not long afterwards, actor Zach Braff decided he could use the same tactic.
But that is only the latest in a line of missives that Braff has sent out. Clearly, he was inspired by the president's "claim."
Braff's first response to Trump's declaration was a simple GIF, though not exactly subtle in its intent.
Frozen star Josh Gad also poked fun at the commander-in-chief's tweet, claiming some territories for himself.
This wasn't the first time that Trump called himself the winner in a still-undecided state. Earlier in the day, he tweeted the following message about winning Pennsylvania:
That particular post prompted Kurt Eichenwald, the bestselling author of The Informant, to encourage people to co-opt the president's hashtag of #IHaveWonPennsylvania and use it with their own names to disrupt his false message.
Emmy winner Jon Cryer was among the first to take Eichenwald's suggestion with the use of the hashtag.
The acclaimed music journalist/cultural critic Touré also followed Eichenwald's lead.
The president's son Eric also joined his father in claiming Pennsylvania as going in the Republican's favor. He tweeted out a similar cry of unfounded victory:
Eric's tweet drew a particularly stinging rebuke from The Daily Show's host Trevor Noah, who referred to younger Trump as "the president's second dumbest son."
Meanwhile, many other people on Twitter compared Trump's tweet to a moment from The Office, when Steve Carrell's character shouts, "I declare bankruptcy!" Multiple tweets contained GIFs, photos or videos of the moment attached to Trump's post. Here's one:
With what looks to be at least one more long night into this presidential election, one can be sure that the president will be firing off many more tweets, and just as surely, there will be an endless string of mockery to follow.