Trump Slams California Governor Over Wildfires: 'You Don't See Close to the Level of Burn in Other States'
On Twitter Sunday morning, President Donald Trump attacked California Governor Gavin Newsom for "a terrible job of forest management" in the aftermath of wildfires--even though 57 percent of California's forests are reportedly managed by the federal government, and 2 percent by the state.
In the Twitter thread, the president seems to blame Newsom's leadership for California's long history of wildfires, compared to other states.
"Every year, as the fire's rage & California burns, it is the same thing-and then he comes to the Federal Government for $$$ help. No more. Get your act together Governor. You don't see close to the level of burn in other states," Trump wrote.
In response to the president, Newsom tweeted later: "You don't believe in climate change. You are excused from this conversation."
California Senator and 2020 presidential candidate Kamala Harris defended Newsom in a tweet.
California's climate is the most variable in the continental United States, according to the Public Policy Institute of California. Its annual "drought" or dry season––long associated with wildfire risk––lasts from late spring through early fall, irrespective of decision making by state leadership.
In 2018, the U.S. Forest Service and the University of Montana discovered the intuitive but under-studied link between less rain and longer droughts to the severity of subsequent wildfires. The results were released as California's deadly Camp Fire that same year claimed more than 80 lives and destroyed tens of thousands of homes.
Meanwhile, the powerful, dry winds that propelled this season's wildfire outbreak acted as a "an atmospheric hairdryer," according to one meteorologist.
The federal money Trump mentioned largely refers to the Fire Management Assistance Grant (FMAG) from the Federal Emergency Management Agency (FEMA). Newsom secured the funds for firefighters battling Ventura County's Maria Fire, one of the biggest and most recent fires of the bunch.
"Our first responders continue to work around the clock to ensure the safety of Californians across the state as we battle these fires, and I am thankful to have the support of the federal government to ensure we have more resources as we remain vigilant during this active fire season," Newsom said in a press release at the time.
Some didn't appreciate the president's tweets Sunday. "I LIVE in a CA redwood forest & you have NO IDEA what you're talking about," wrote one person. "And CA much prefers Gavin to you," she concluded.
Several users pointed out the fact that the federal government is supposed to manage vast proportions of California's land. Indeed, federal agencies including the United States Department of Agriculture (USDA) Forest Service and the National Park Service, own and manage 19 million acres, or 57 percent, of California's forests, according to the University of California's forest research wing. That makes the federal government responsible for some if not most of the prevention efforts––including restoration and community safety––Trump alluded to.
For his part, Newsom has been turning his attention towards the utility companies that cut off power to millions and may have sparked some of the wildfires regardless, according to recent reports.
On Friday, Newsom called for a "fundamental change" to the Pacific Gas and Electric Company (PG&E) and its broad application shutoffs for hundreds of thousands of Californians. On the same day, utility provider Southern California Edison said that it reconnected a power line near the outbreak of Maria Fire a mere 13 minutes before the blaze started, according to the Associated Press.
At least three fatalities have been confirmed due to the outbreak. Three may be three too many, but The Guardian reported that California's 2019 planning eclipsed that of previous years.
"Cal Fire can't make the power lines stop sparking new blazes, but it has focused heavily on vegetation management programs, including prescribed burning and installing fuel breaks, as well as investing in local Fire Safe Councils and the Firewise Communities Program," Scott McLean, a spokesperson for the California Department of Forestry and Fire Protection ("Cal Fire") told The Guardian.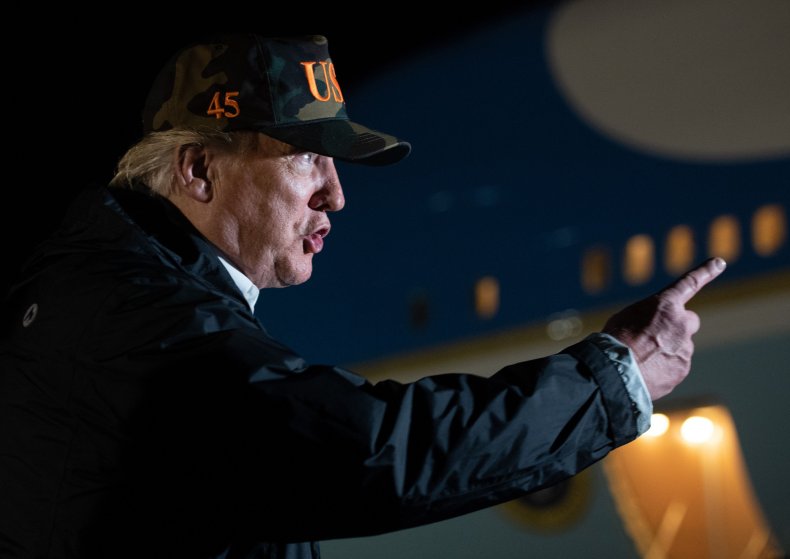 Trump Slams California Governor Over Wildfires: 'You Don't See Close to the Level of Burn in Other States' | U.S.