Despite Trump And Moore, Republicans Think Democrats Have A Bigger Sexual Harassment Problem, Poll Finds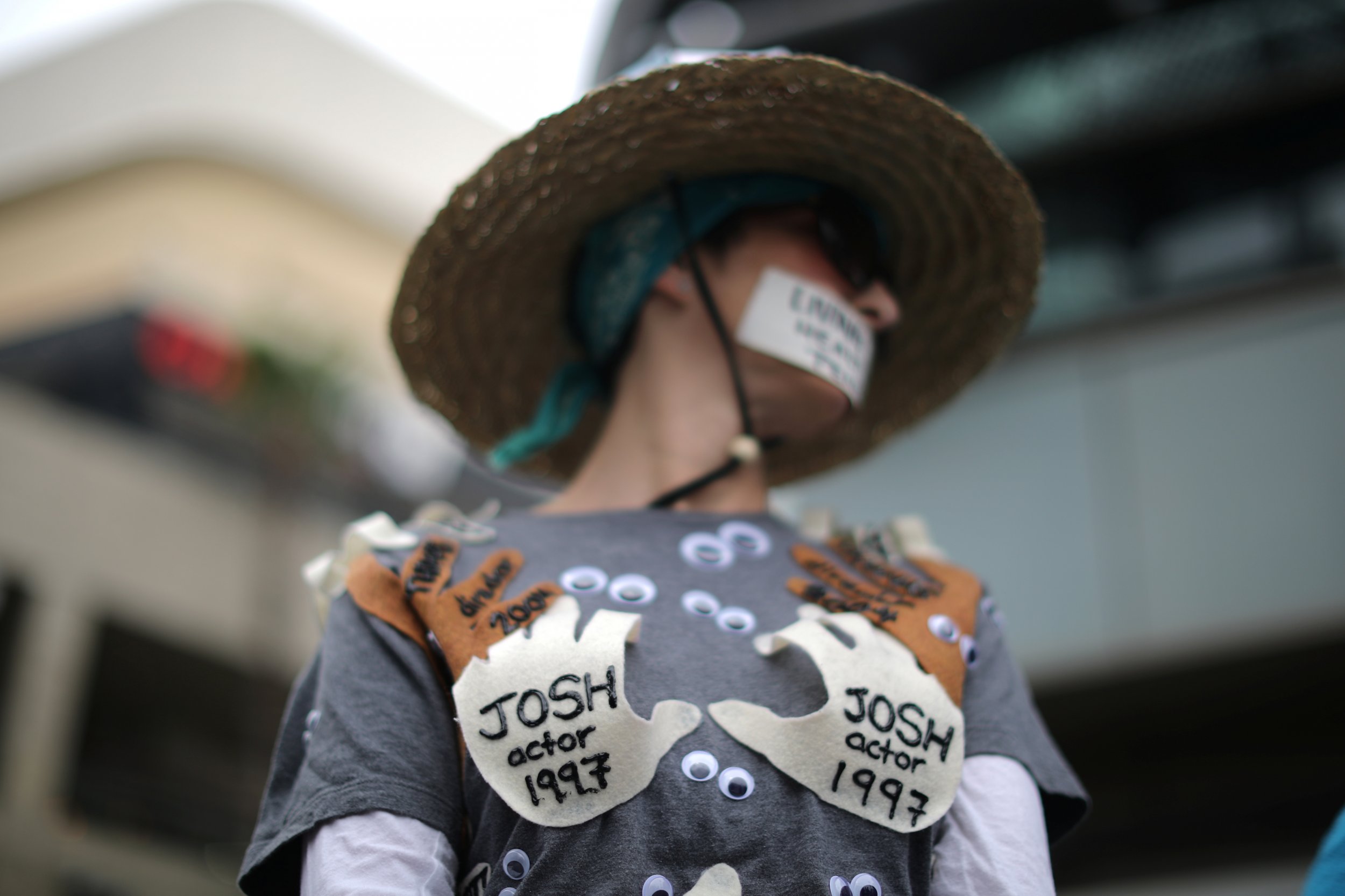 The GOP, whose members include politicos facing sexual misconduct allegations, like President Donald Trump and Alabama Senate candidate Roy Moore, thinks Democrats have the more serious sexual harassment problem.
Only 40 percent of Republicans who participated in a new HuffPost–YouGov poll thought sexual harassment is a very or somewhat serious problem within their party, while 76 percent of Republicans and Republican-leaners said that Democrats have a very or somewhat serious problem.
Similarly, 75 percent of Democrats surveyed said sexual harassment is a serious problem among Republicans. But they were far more critical of their own party than Republicans were of the GOP, with 60 percent of Dems saying it is a problem among themselves.
Politicians from both parties have been accused of sexual harassment. Trump faces sexual misconduct accusations from more than a dozen women. Before the election, the infamous Access Hollywood tape revealed that he once said fame entitles him to "grab them by the pussy." Moore repeatedly denies allegations that he took advantage of teenage girls when he was in his 30s.
Democratic Senator Al Franken has apologized after several allegations by women that he groped them. One woman he allegedly groped said he also kissed her without her consent.
"I respect women. I don't respect men who don't. And the fact that my own actions have given people a good reason to doubt that makes me feel ashamed," Franken said in a statement on November 16.
The poll of 1,000 adults was conducted on November 16 and 17, after sexual misconduct allegations had been made against Moore and Franken.
After the poll period, U.S. Representative John Conyers Jr. (D-Mich.) was accused of sexual misconduct and stepped down from his post as the ranking member of the House Judiciary Committee. Conyers, who said he settled a wrongful dismissal complaint in 2015, denied that he had faced sexual harassment claims.
The majority of both Republican and Democratic poll participants said their own parties have done at least somewhat well in reacting to allegations against their elected officials. Only 22 percent of Republicans and 19 percent of Democrats said their own party was doing very well with responding to accusations.
Multiple allegations of sexual harassment against the famous and powerful have emerged since October, when Democratic mega-donor and Hollywood producer Harvey Weinstein was accused of sexual misconduct. More than 50 women have spoken up against Weinstein, who was booted from his role as co-chairman of the Weinstein Co.
On Wednesday, NBC announced it had fired Today show host Matt Lauer due to a complaint of "inappropriate sexual behavior in the workplace."